Gig review: Paul Shortino gives us a fabulous career retrospective on stage in Tokyo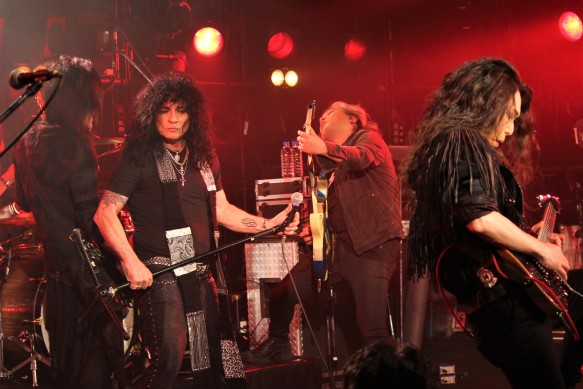 Showman Paul Shortino performs a splendid career retrospective for his Japanese fans with plenty of Quiet Riot, Rough Cutt and King Kobra tunes.
Having fronted Rough Cutt, Quiet Riot and King Kobra as well as being involved in many other projects, bands, albums and shows, American singer and musician Paul Shortino has quite a career to look back on. The 64-year-old vocal powerhouse has no problem in digging into the vaults to put together a couple of hours of fabulous music for this career retrospective. What a treat of a show he and his Paul Shortino Band deliver to his Japanese fans.
Paul Shortino and his Japanese backing band kick off the evening in style with the King Kobra song "Rock This House" before we get a bunch of Rough Cutt classics. The band returns to King Kobra with "Knock 'em Dead" before we get treated to some good old Quiet Riot songs.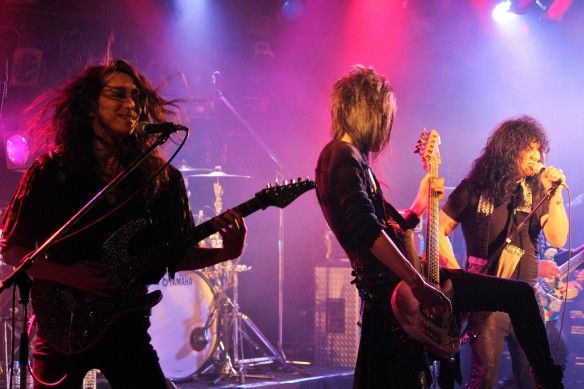 In the middle of the gig, the band takes a break and Shortino does three songs solo.  Just Paul, his acoustic guitar, great tunes and his fabulous voice. And plenty of emotion. This is a genuine rocker with a big heart who is not afraid of showing his emotions. While he is a world-class showman, here he shows us that he doesn't necessarily need any fancy pyro or sexy dancers to entertain us.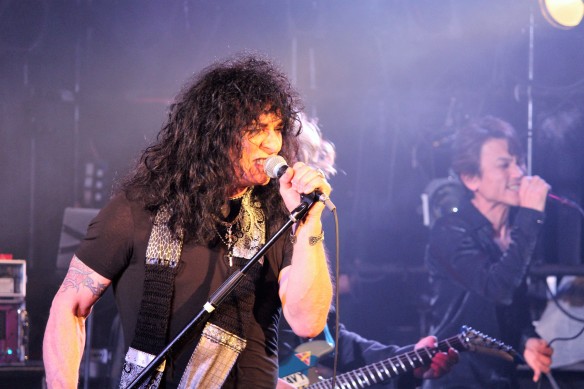 With the Shortino/Northrup rocker "The Kid Is Back In Town" the band returns and then we get plenty of goodies from Rough Cutt's back catalogue. During the evening we do get to see some of Shortino's Las Vegas stage moves (he's been fronting the Raiding the Rock Vault show in Las Vegas in recent years). This is a man who clearly loves being on stage and enjoys making people happy with his music.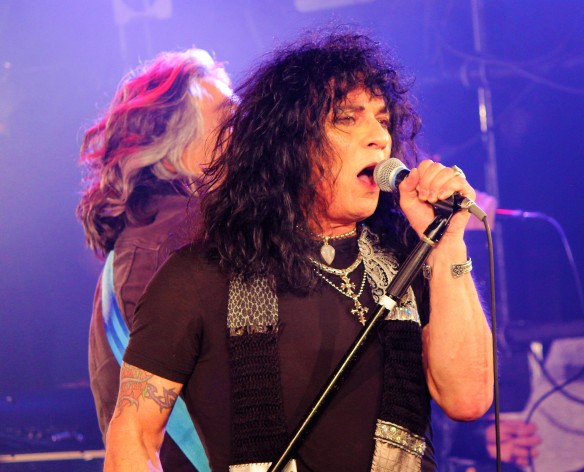 We get a rocking encore consisting of King Kobra's "Ready To Strike" and, of course, Quiet Riot classic "Bang Your Head". A fabulous night covering Shortino's entire career ends with "Stars", the Hear 'n Aid charity single Shortino sang on with Ronnie James Dio, Rob Halford and others back in 1985. Here Shigeki Fujii proves that he is no mere background singer when he steps up and delivers some ridiculously good vocals next to Shortino. What a combo!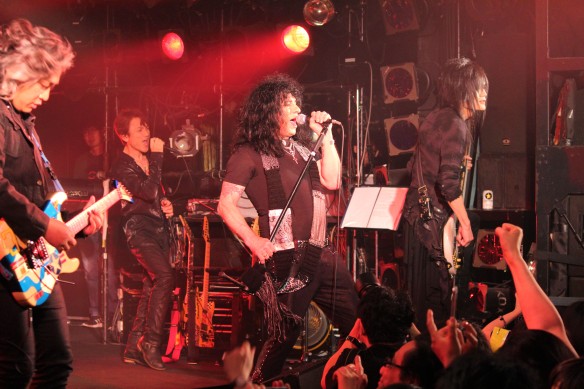 The Paul Shortino Band is an all-Japanese affair which started playing with Shortino last year. It's a great band led by Jun Senoue (Crush 40) on guitar and keyboards and consisting of guitar wizard Nozomu Wakai (Destinia, Ronnie Romero, Mari Hamada), Shoyo (Cross Vein, Jupiter, Hizaki Grace Project, The Powernude) on bass, Louis Sesto (Blindman) on drums and Shigeki Fujii (Slangrade) on vocals. Shortino mentioned that he wants to record an EP with this band. Let's hope so.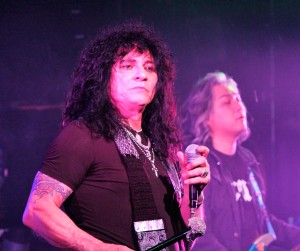 Paul Shortino Band is unique in that it gives Shortino complete freedom in performing songs from all parts of his career and not being restricted to just a certain band's back catalogue. Thus we do get a truly great mix of music from a great American artist.
Paul Shortino Band – Club Quattro, Shibuya, Tokyo – 22nd June 2017 – set list
Rock This House (King Kobra)
Double Trouble (Rough Cutt)
Bad Reputation (Rough Cutt)
Dreamin' Again (Rough Cutt)
Don't Settle For Less (Rough Cutt)
Dressed To Kill (Rough Cutt)
Knock 'em Dead (King Kobra)
Don't Wanna Be Your Fool (Quiet Riot)
Stay With Me Tonight (Quiet Riot)
The Wild & The Young (Quiet Riot)
Run to You (Acoustic) (Quiet Riot)
Too Many Nights (Acoustic) (Paul Shortino)
Everybody Can Fly (Acoustic) (Northrup/Shortino)
The Kid Is Back In Town (Shortino/Northrup)
You Wanna Be A Star (Rough Cutt)
The Night Cries Out For You (Rough Cutt)
Take Her (Rough Cutt)
Piece Of My Heart (Rough Cutt)
Cutt Your Heart Out / Rock The USA (Rough Cutt)
Ready To Strike (King Kobra)
Bang Your Head (Quiet Riot)
Stars (Hear 'n Aid)
www.facebook.com/paulshortinoband