Megadeth in Tokyo – thrash metal excellence
Dave Mustaine and his Megadeth brothers delivered a lesson in thrash metal in Tokyo.
Megadeth at Toyosu PIT, Tokyo, Japan on 24th February 2023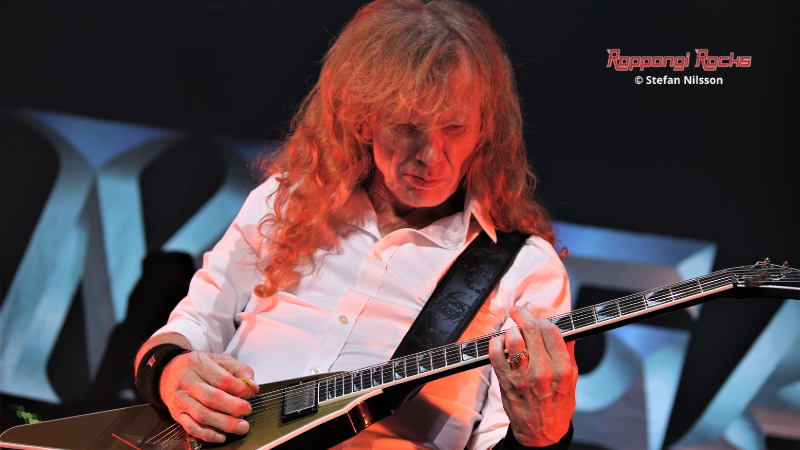 The excitement of a Megadeth tour in Japan for the first time in six years had been building since the tour was announced a few months ago. On Friday night, the first of three shows in Japan took place and the audience members were more than ready and so was the band. The band opened as usual with "Hangar 18" and the band was on fire! Here was a band eager to perform and we were going to be treated to a masterclass in thrash metal.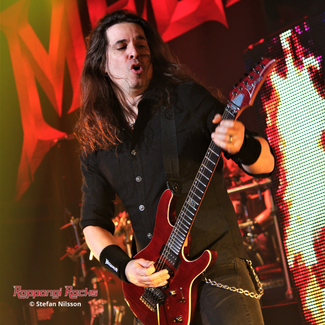 As always when you have a band that's been around for four decades and has a vast back catalogue, the dilemma of what to include in the setlist is very real. A fab new album adds to the problem. We got two songs from 2022's "The Sick, the Dying… and the Dead!" – "Soldier On!" and "We'll Be Back" and we got three tracks from 2016's "Dystopia" – the title track as well as "The Threat Is Real" and "Conquer or Die!". And conquer Megadeth did. The balance between old classics and newer songs was just right. Of the classics, "Sweating Bullets" was a highlight and, as always, "Tornado of Souls" and "Symphony of Destruction". "Angry Again" was dedicated to the band's former drummer Nick Menza who passed away in 2016.
The band members were clearly in a great mood with smiles all around throughout the gig. This was the band's first gig of what will be a busy year of touring for the band. They seemed to have missed performing for their fans. The current line-up of the band is so good. This band has always had great players, but the current mix is one of its absolute finest. Megadeth main man Dave Mustaine on guitars and lead vocals is backed up by lead guitarist Kiko Loureiro, bassist James LoMenzo and drummer Dirk Verbeuren. Megadeth is one of the world's best thrash metal bands and one of the reasons that Megadeth is at the top of the heap – in addition to Mustaine's obvious talents and vision – is the current members' eclectic mix of musical pedigree (including Angra, White Lion, Soilwork, Aborted, Bent Sea, Black Label Society, John Fogerty, David Lee Roth and Tarja Turunen). This musical melting pot has created a terrific skill pool that has been brought in and taken Megadeth's excellent thrash metal to another level. Four decades into Megadeth's career, Dave Mustaine is better than ever. The chemistry between him and the other band members is electric! The hour-and-a-half show was rounded off in style with "Peace Sells" and "Holy Wars". What a terrific night of thrash metal!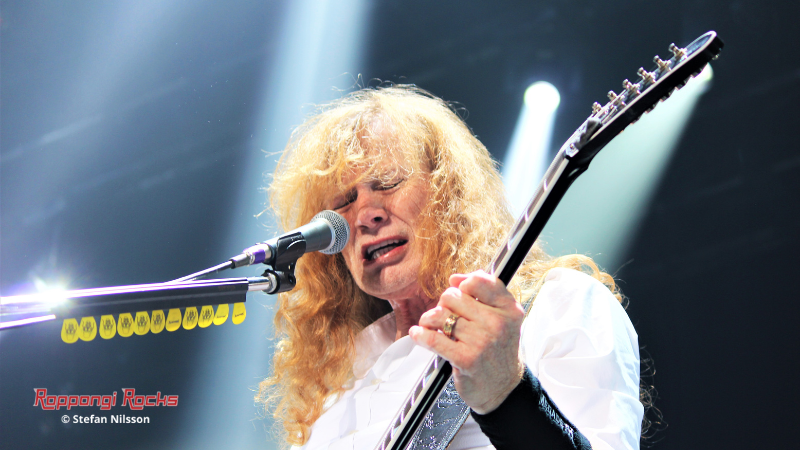 Megadeth's tour will continue with a show at Nippon Budokan in Tokyo on Monday the 27th of February and a show in Osaka on Tuesday the 28th of February.