Loudness celebrating 30th anniversary of "Thunder in the East"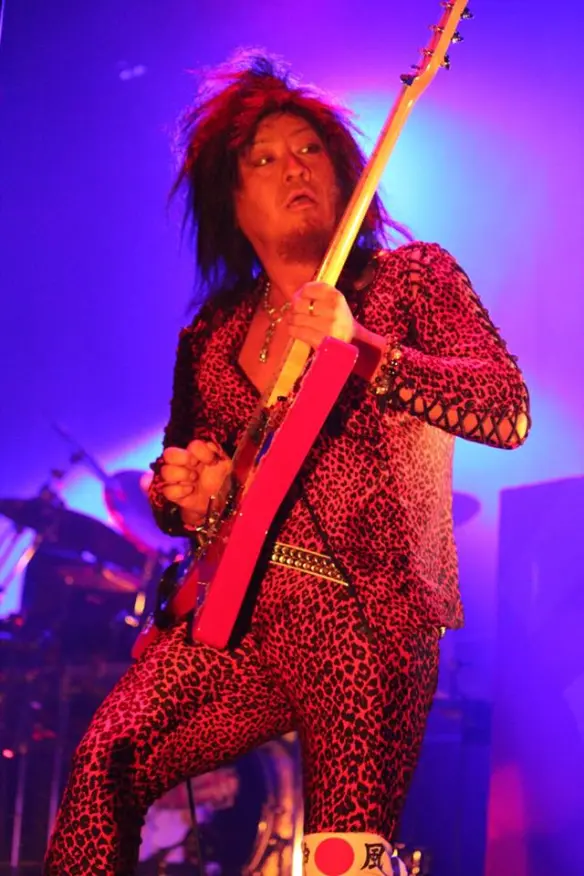 Japanese rockers Loudness have been rocking for well over three decades and this year it is thirty years since their Max Norman-produced international breakthrough album "Thunder in the East" hit the record stores (that's where we bought music back in the 80s). Loudness celebrates its iconic album with a special 30th anniversary tour across Japan and the US.
As their sold-out Japan tour hit Tokyo on Monday 7th September, the band is in a great mood and puts on a terrific show for their fans.
It is guitar god Akira Takasaki and vocalist Minoru Niihara who get most attention when it comes to Loudness. But the band has four members and the rhythm section – bassist Masayoshi Yamashita and drummer Masayuki "Ampan" Suzuki – is this evening as tight as ever and their groove is what gives Loudness the rock-solid foundation upon which the artists Takasaki and Niihara paint the Loudness picture. Niihara's unique rock voice is still intact after all these years while Takasaki makes love to his guitars on stage and creates musical magic in the process.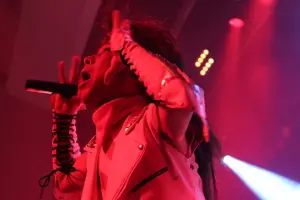 The first part of the evening consists of the band playing the "Thunder in the East" album in its entirety, from the opening with "Crazy Nights" straight through to "Never Change Your Mind". It is great to see that this album, unlike many other rock albums from the 80s, hasn't aged badly and still stands as a great rock album. It is quite fascinating to be at gig where the entire audience not only knows all the songs but they also know in which order they will be played. Loudness makes this a fun experience by putting on wigs and stage clothes with animal prints in bright colours in order to take us all back to how heavy metal looked in 1985.
Following a short break, during which the audience gets treated to a documentary of the band's early years leading up to their international breakthrough, the band jumps back on stage. In the second part of the evening's gig we get a best-of set which kicks off with "In the Mirror" and closes with one of the band's most classic songs, "S.D.I." The second part mainly consists of old favourites but we also get "Mortality" and "The Sun Will Rise Again" from the band's latest studio album which was released last year.
This is a night built on nostalgia and Loudness' loyal fans love it. But Loudness is not just a nostalgia act. They are a better band now than they were back in the 80s. They always deliver a great show with both old favourites and new great material. This evening they did just that and gave the fans some 80s nostalgia as well. Great band, top stuff, loads of fun.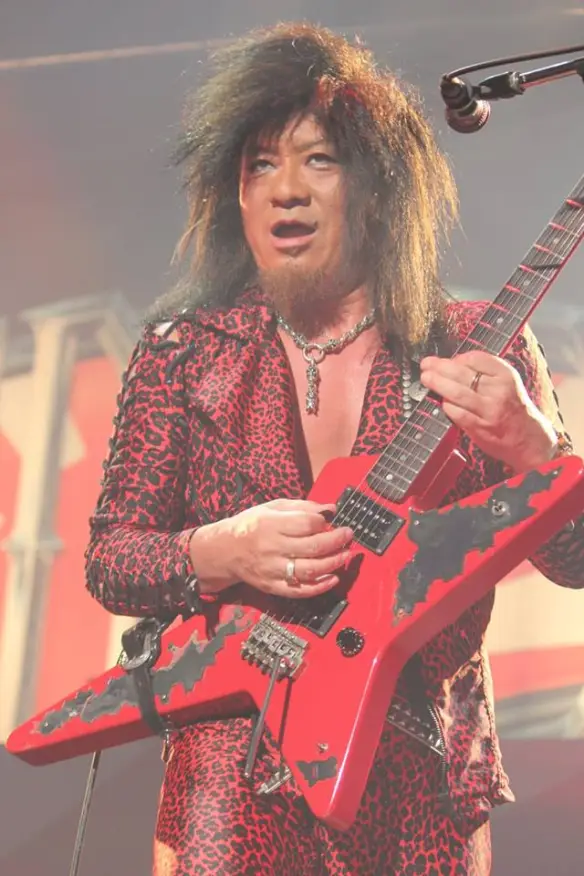 Set list – Loudness – Thunder in the East 30th Anniversary Tour – Shibuya Public Hall, Tokyo, Japan, 7th September 2015
Part 1: "Thunder in the East" set
Crazy Nights
Like Hell
Heavy Chains
Get Away
We Could Be Together
Run For Your Life
Clockwork Toy
No Way Out
The Lines Are Down
Never Change Your Mind
Part 2:
In the Mirror
Crazy Doctor
Shadows of War (Ashes in the Sky)
Dream Fantasy
In My Dreams
The Sun Will Rise Again
Mortality
S.D.I.