Freddy Villano is back with American Mafia
Bassist Freddy Villano, who in the 1990s toured with Quiet Riot and Dee Snider's Widowmaker, is back with a new band, American Mafia. Roppongi Rocks decided to have a chat with Villano about both his past and his new band.
American Mafia consists of a bunch of seasoned rock veterans. In addition to Freddy Villano on bass, the band features guitarist Tom Jude (Doro Pesch), vocalist Don Chaffin (Red Lamb, Dan Spitz) and drummer Bobby Marks (Dokken, Joe Lynn Turner). Its debut album also features guest appearances by John West (Badlands, Royal Hunt, Lynch Mob, Cozy Powell), Jimmy Kunes (Cactus), Mike DiMeo (Riot, The Lizards, Masterplan) and Ed Terry (Rondinelli).
What's the story behind you forming American Mafia after many years in the music business? "American Mafia was formed from the ashes of Holy Water, a band that Tom and I had in the late '80s and early '90s. It also included ex-Foreigner keyboardist Al Greenwood, who produced our defining demo, and ex-Saraya drummer Chuck Bonfante. Holy Water disbanded in '91 or '92. We were working on demos for Jason Flom at Atlantic when Nirvana's 'Nevermind' came out and that was it for our brand of music. We were dead in the water. I hadn't thought about that music for years, but while living in Italy in 2001 I started to recognise that there was still interest in blues-based melodic rock, even if it wasn't happening in the USA. So I started thinking about recording all of the tunes that were never properly recorded when we were working with Al and Jason. We had a lot of great material. Fast forward to 2007 and I finally managed to get Tom and drummer Bobby Marks into the studio to record, with lots of help from Randy Pratt (The Lizards, Cactus). It was his studio that was made available to us and without that we never would've gotten this off the ground. We initially started working with original Holy Water vocalist David Knight, but other than 'Living for the City' and 'All I Need' he never came up with any vocal tracks for any of the other tunes. Not that he had to re-write or invent anything, because these were complete tunes we were tackling, but for whatever reason – it was never made clear to me – he just kept delaying. I later found out he must have had some serious issues because he committed suicide in 2014. Eventually we gave up on waiting for Dave and decided to enlist another singer to do the record, but that proved challenging as well. It was very hard at that point to get a singer to commit to an entire record. So, we decided to use multiple singers. In the end, it worked out great. I think everyone gave 100% and despite never hearing each other's tracks, we somehow ended up with a pretty cohesive sounding record."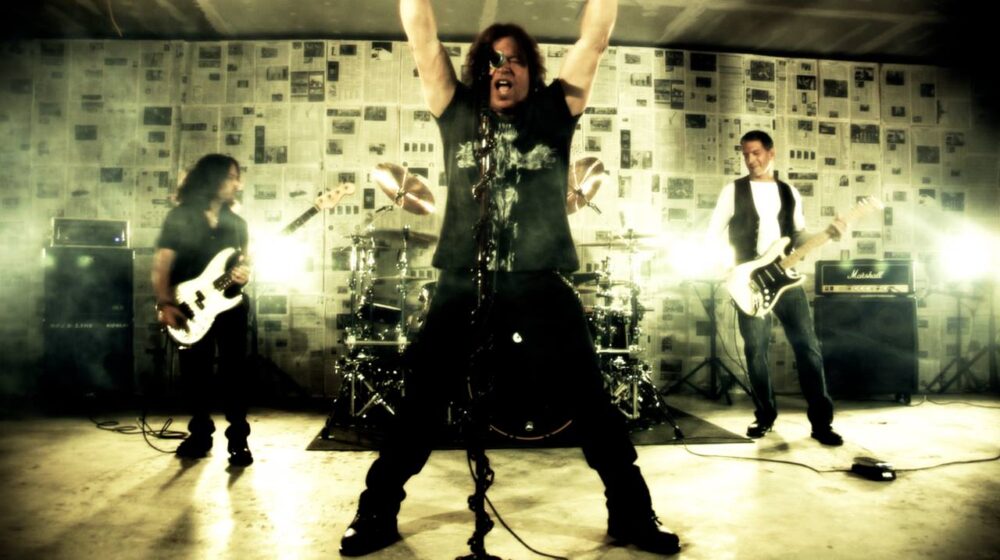 How did you find the musicians that now make up American Mafia? "Well, Tom and I obviously have a history. I'd known Bobby for many years and though we never played in a full-time band together, we'd crossed paths many times. When it came time to enlisting singers I just started making list of guys I'd like to work with. Ed Terry I'd known because he was in a band with Bobby and we actually spoke to him about singing on the record at an earlier time, but for whatever reason it didn't work out. John West lives near me in central New York, so I went to see him play a local gig one night and hit him up. I met Don through our mutual friend, drummer John Macaluso (Ark, Yngwie Malmsteen, TNT). Mike DiMeo I know from the Long Island music scene and Jimmy Kunes was recommended by Randy Pratt. It's all a bunch of people who respect one another and really seem to appreciate each other's contributions. It was a long 'wish-list' and there are more names that declined or weren't available or never responded. It was a real testament to perseverance."
Where does the band name American Mafia come from? Why did you choose it? "When we realised Dave was no longer going to be in the picture we thought about changing the name from Holy Water to something else. Then when we knew we were going to enlist different singers – and keyboard players, there are three on 'Hit Machine': Mike DiMeo, Jay Davidson and Bob Twining – it really cemented the idea that we had to call it something other than Holy Water. The whole mafia thing is quite simple. We wanted something that embodied a gang or a team or a union of like-minded individuals. Since it wasn't necessarily a 'band' at that point we wanted a name that would best represent a project, kind of like the Red Dragon Cartel record. It's a group mentality kind of thing."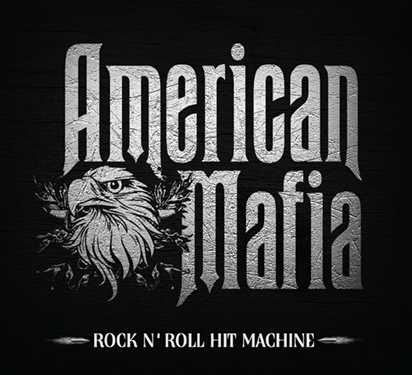 On your debut record, "Rock N' Roll Hit Machine" (released by Grooveyard Records in 2014), you play a sort of blues-based rock music that is quite polished and radio friendly. Is American Mafia a rockier band live? Are we likely to get a rockier and heavier American Mafia on the next studio album? "Definitely. We are currently working on the follow-up to 'Hit Machine' with Don Chaffin on vocals and it's already a heavier more bombastic vibe. I'm adamant about keeping keyboards off the new one! Or at least to the bare minimum. I don't want to give too much away, but I think you will hear a real evolution in the band's sound and direction. We've been tapping into some really inspired material."
Musically, American Mafia lives in a bluesy, melodic hard rock landscape. On the track "Friendly Fire" they live somewhere between bus stops marked Europe and Whitesnake but with a more American touch to it. On other tracks they are more blues rock than hard rock and on a few tracks the band rides into Southern rock territory to set up camp next to Lynyrd Skynyrd. At times there are echoes of Bad Company and other 1970s British rock bands.
How would you describe American Mafia's music? "Hard rock. But there are elements of blues rock, melodic rock, heavy metal, etc. Just like most of the bands we admire. It's important to remember that we are children of the '70s so our influences are Bad Company, Led Zeppelin, Black Sabbath, AC/DC, etc. And I must admit, we're not really trying to escape that. We're actually embracing it. Even as far as recording goes, we're playing through amps and cabinets, we're getting real drum sounds. We are using Pro Tools and other technological advances that make things easier and more cost-effective – 2″ tape would be great but it's expensive – but we really try to limit the use of plug-ins and samples."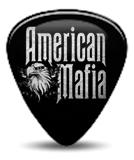 Do you feel that, as American Mafia, you have to write and perform music that fits within certain parameters of how your fans expect you to sound or do feel you can freely just create good music regardless of expectations? "The good thing about being independent is that we can pretty much do what we want. We don't have to answer to anybody. And quite frankly, our fan base isn't really even established yet, so we're going to push the envelope as much as possible. If you start trying to please anyone other than yourself I think it comes off as being phony."
As a young musician trying to make it in the music business, Villano got the chance when he first toured with Twisted Sister vocalist Dee Snider and his band Widowmaker and, shortly thereafter, when he joined Quiet Riot.
Can you tell us more about your early experiences of playing with some major names? "They were two of most incredible experiences any young musician could hope for. With Widowmaker I got to play with Joe Franco (Twisted Sister) and Al Pitrelli (Megadeth, Savatage, Trans-Siberian Orchestra, Alice Cooper). Two of the best musicians in the business, so I learned a lot simply by playing with those two. And then you add Dee on top, who is the consummate professional and simply one of the most explosive front men ever in the history of rock. It was great to be embraced by those guys and then to be able to soak all of that experience up onstage every night. Quiet Riot was a different animal onstage. Whereas Widowmaker played a set 'show' night after night, Quiet Riot liked to stretch songs out and jam a bit if the mood or opportunity presented itself. So, again, for a young guy like I was at the time it was great to be able to jam onstage in front of audiences every night. It's that kind of experience and opportunity that teaches you about being a musician. I remember a gig in Ohio one night, towards the end of a set, simply in awe of the fact that I was standing onstage with Frankie Banali, Carlos Cavazo and Kevin DuBrow. It was a dream come true."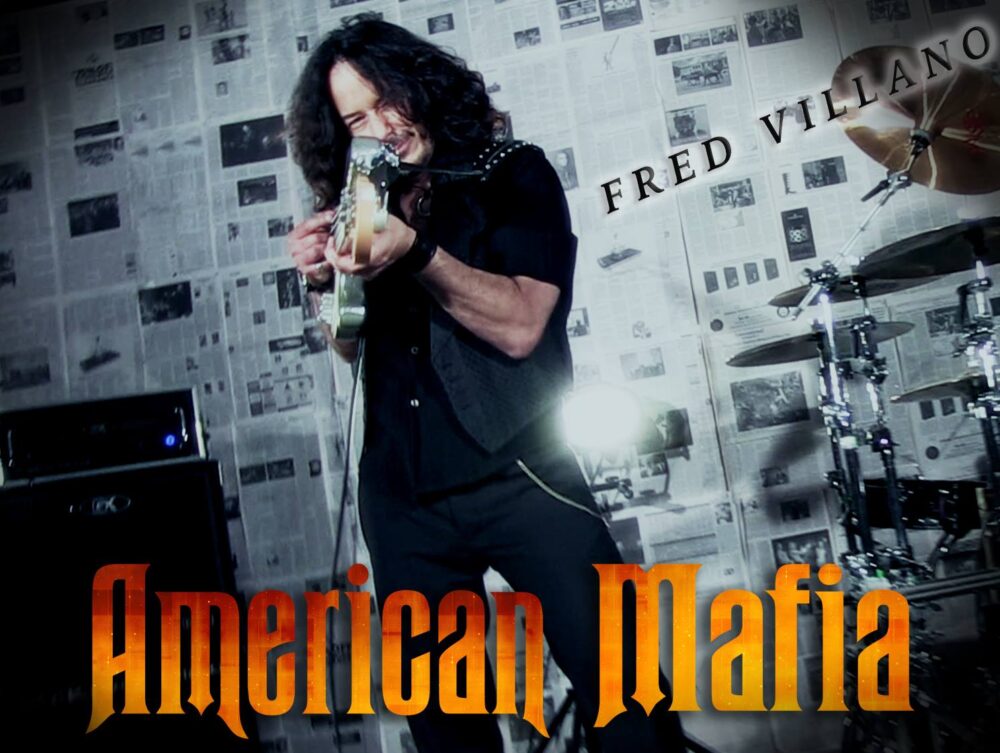 Villano did a couple of tours with Quiet Riot in the mid-1990s. "I first teamed up with them on the 'Down to the Bone' tour. And I think, if I recall correctly, I also did part of a 'Greatest Hits' tour after that, before they got Chuck Wright back in the band. Then, obviously, Rudy rejoined in '97," explains Villano his stint as bass player in Quiet Riot.
So, how did Villano end up playing the bass in Quiet Riot, the legendary American hard rock band that made it into the big league when their 1983 album "Metal Health" became the first heavy metal album to reach the top spot on the Billboard list? Quiet Riot has featured many famous musicians, including Randy Rhoads (Ozzy Osbourne), Frankie Banali (WASP), Rudy Sarzo (Whitesnake, Ozzy Osbourne, Dio), Tracii Guns (LA Guns), Bobby Rondinelli (Rainbow, Black Sabbath) and the one-and-only Kevin DuBrow. "I was on tour with Widowmaker and we were doing the same circuit as Quiet Riot, so I kept seeing their posters at every venue we were at. In Amarillo, Texas we were getting out of our mini-van to do sound check and Al Pitrelli accidentally slammed the sliding door on Joe Franco's hand. That pretty much derailed the tour. We considered getting a sub and forging ahead, but there weren't that many gigs left and it was either head to the west coast – and rehearse with a new drummer for the rest of the shows – or head home. The boss decided for the latter. Then, after about a week of being home and wondering what I was going to do for work, I was at my parents' house and the phone rang and my mother said it was for me. I was like, 'Who is calling me at my parents' on a Sunday morning?' I get on the phone and it was Kevin DuBrow. I was in disbelief at first. I thought it was a friend playing a prank, but sure enough it was him. He got the number from Bobby Rondinelli – who I'd known for years from the Long Island music scene. They were on tour already and wanted to replace their bass player, so they called Bobby, who played in Quiet Riot with Kevin and Carlos at one point, and he recommended me. Kevin sent me some tapes of their live show, I did a few days of woodshedding, flew to Lexington, Kentucky, did one rehearsal then we drove to Grand Rapids, Michigan and I did my first gig with them. It was an unbelievable experience. The second concert I ever attended as a kid was Black Sabbath on the 'Born Again' tour with Quiet Riot in support at Nassau Coliseum on Long Island. Talk about a dream come true!"
What's the main difference between playing in your own band and playing as a "hired gun" in someone else's band that is already established and famous? "As a hired gun you are there to serve someone else's vision. So, you have to be a good listener and a good team player and you certainly have to put your ego in check. Doing my own thing I obviously have more say, but I still think being a good listener applies. You want to be able to hear what others offer musically. I would say having one's own band is harder. It's definitely given me a greater appreciation of those I've worked for in the past. It's not easy to keep a group of people together moving in the same direction. Everyone has ideas about what they want something to be, so it's finding a way to channel that energy into a productive goal, rather than allowing it to manifest itself negatively, which can happen if you aren't listening. So, be a good listener, check your ego and do your job – whether it's play bass, write songs or sing – and most of the other stuff should work itself out.
With American Mafia, Freddy Villano is not standing in anybody's shadow or trying to fill anyone's shoes. Last year's debut album is rather promising. Let's see where a second album and some touring can take this band.
www.americanmafiaband.com / www.facebook.com/americanmafiaband