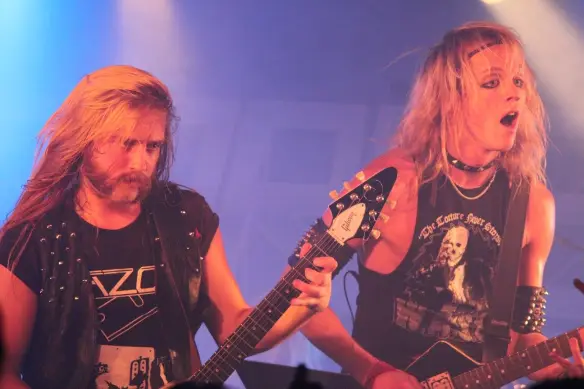 Japanese Assault Fest, organised by Japanese record label and concert organiser Spiritual Beast, was, as expected, great fun: a mini festival with a bunch of Japanese and international bands putting on a great weekend of heavy metal.
The headlining international acts – Enforcer from Sweden, Diemonds from Canada and Suicidal Angels from Greece – played two days in a row supported by different Japanese bands as opening acts.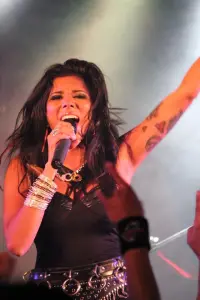 For Canadian Diemonds, fronted by the fierce Priya Panda, these gigs are their first ever in Japan. Formed in 2006, they released their latest album, "Never Wanna Die", a few months ago. Following some last-minute delays, the band arrived late in Japan and were almost forced to cancel their gigs. Luckily things got sorted out and the band was fired up and ready to put on a great show for their Japanese fans. This evening Diemonds' set is crammed full of straightforward, down and dirty hard rock'n'roll with a punk-rock attitude. My kinda thing. Love it. Great stuff.
Japanese Solitude (with Spiritual Beast's Akira Sugiuchi on vocals) does a solid job of entertaining the audience with their thrash-inspired heavy metal.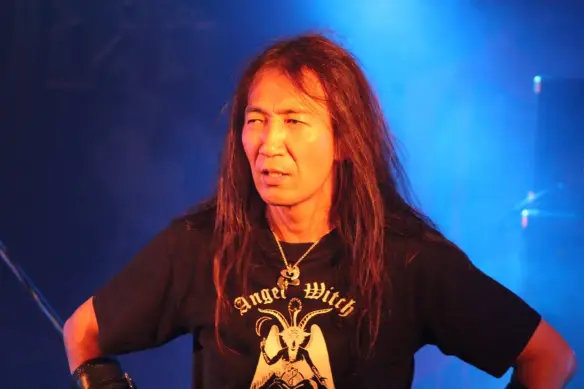 Suicidal Angels, Greece's finest thrash metal band, who also did their first-ever Japan gigs, does a fine job of playing for Japan's metal heads with their heavy riffs. The Greek boys play a very fast and aggressive set that gets the audience going with a circle pit.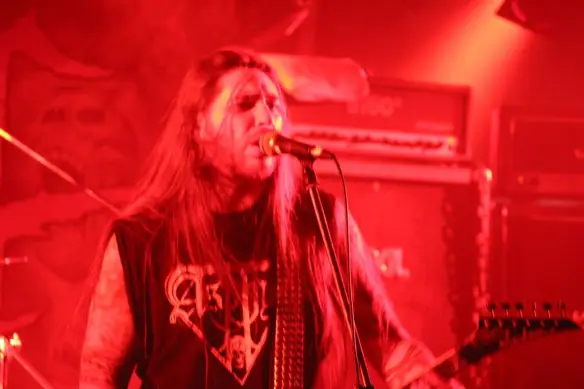 The festival's main act, Enforcer, was back in Japan for a third time. The last time they played the big Loud Park festival in 2013 where they won over many fans. Tonight at Japanese Assault Fest we get Enforcer at their best. They are touring with a stand-in guitarist but that doesn't show. This is a tight heavy metal band that gives us what we came for: great, straightforward heavy metal of the best kind.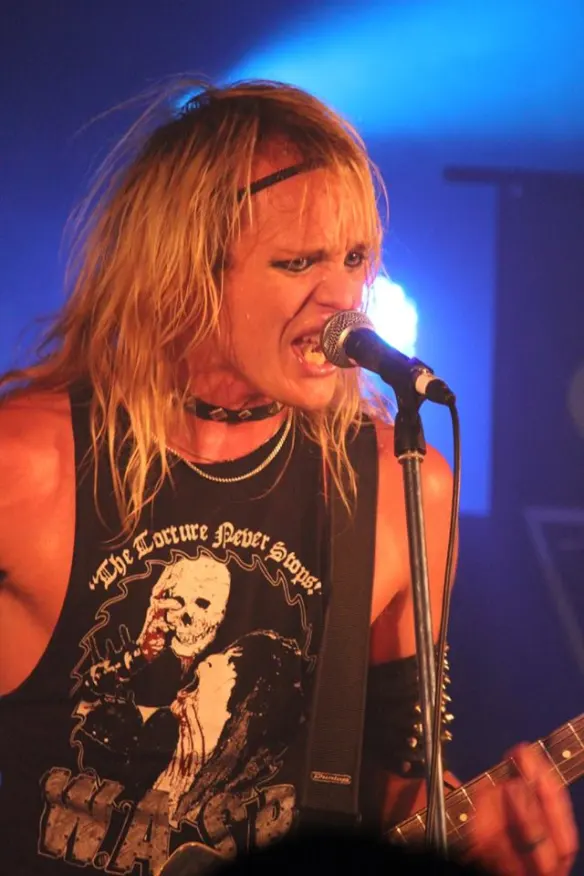 On stage Enforcer reminds me visually a lot of Evil Invaders. Musically there is a difference – Evil Invaders is more speed metal whereas Enforcer is good old heavy metal. Enforcer's music is fast and heavy but also very, very catchy. Enforcer's band leader Olof Wikstrand wears a WASP t-shirt on stage for this gig. It all makes sense. He also somewhat looks like Chris Holmes did back in his WASP days. Enforcer is musically related to the best bits of 80s heavy metal. Not the AOR rubbish stuff, I am talking about the quality stuff – ranging from the best of British heavy metal like Iron Maiden and Motorhead, to Americans WASP – with a focus on the faster side of classic heavy metal.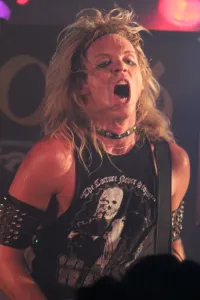 This evening we get a 75-minute set with all the best bits of what Enforcer is all about. It's about a hardworking band on stage who love what they do. And the audience loves it. It's an energetic heavy metal show. We get a fantastic KISS cover ("I Stole Your Love") and, of course, Misfits' "I Turned Into a Martian". But most of all we get a big chunk of music from the band's latest album, "From Beyond" (including the magnificent "From Beyond" and "Undying Evil"), as well as the best of their earlier work. As an encore we get both "Evil Attacker" and "Take Me Out of This Nightmare" before they finish a terrific gig with "Midnight Vice". Tokyo conquered – again.
A big thank you to the Spiritual Beast team for bringing some great bands to Japan and for showcasing Japanese bands. In the audience at Japanese Assault Fest there are plenty of well-known faces from local Japanese heavy metal bands. People socialise and hang out in the bar area sharing drinks with the members of the bands between the gigs. I look forward to more Japanese Assault Fests.