Loudness: Minoru Niihara looks back at "Thunder in the East" album
Roppongi Rocks' Stefan Nilsson recently went to visit Loudness in their Tokyo rehearsal studio as they prepared to mark the 30th anniversary of the release of the classic "Thunder in the East" album with a Japanese tour and a special edition of the album.
In 1985 Japanese rockers Loudness released their international breakthrough album "Thunder in the East". It was their fifth album but their first album release in the US market. Loudness was the first ever Japanese hard rock act to get signed by a major international record label (Warner Music's Atco Records). Max Norman was brought in to produce the album which was recorded in the US in the famous Sound City Studios in California.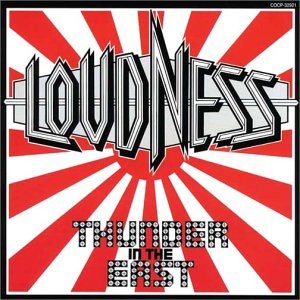 The band toured in North America and Europe in the couple of years leading up to their international breakthrough with "Thunder" and had thus established an international fan base prior to releasing "Thunder". "The first night when we got to San Francisco, I turned on the radio and I heard our songs. They had imported our albums and played our songs on the radio on some local heavy metal rock show. I was shocked! A couple of our shows were sold out already," remembers Loudness vocalist Minoru Niihara the welcome Loudness got when they played in the US for the first time and before they released any records there.
Max Norman (famous for producing Ozzy Osbourne, Y&T, Ian Hunter and Savatage and later also Megadeth, 220 Volt and Lynch Mob) was chosen by the record company and the band to produce "Thunder". "They recommended five or six producers to us – like Max Norman, Eddie Kramer, George Martin – and then Akira picked Max Norman." Loudness guitarist Akira Takasaki loved Randy Rhoads, who had played on a couple of Ozzy records that Norman had produced, which made him pick Norman.
Loudness started off the work on "Thunder" back home in Japan before they went to California to start the cooperation with Norman. "We made a demo tape with 15 or 20 songs. We recorded those songs in Japan and brought the tape to Max Norman. He picked some songs from that demo tape and then he said that 'This is not quite enough. You guys have to write another five or ten songs for me.' Eventually we recorded twelve songs and Max Norman changed a little bit, this and that. The lyrics – that was a nightmare! I got five or six lyricists and singers to help me rewrite lyrics in English from Japanese."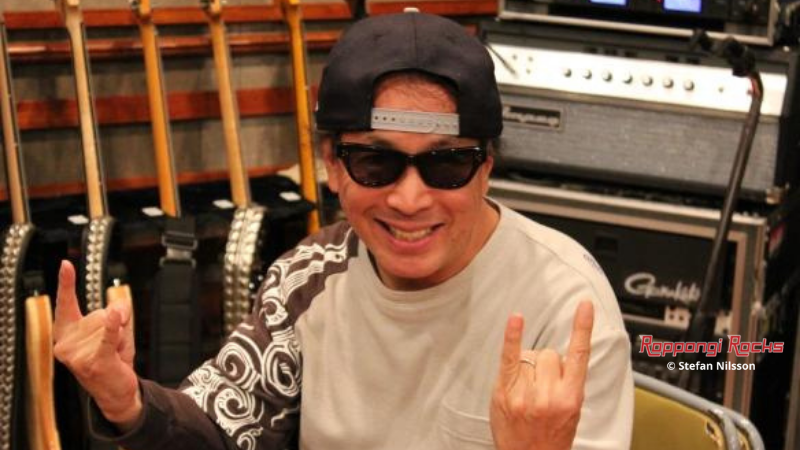 The "Thunder" album features several Loudness classics that to this day are still part of their set list. "My favourites are 'Clockwork Toy', 'Like Hell' and of course 'Crazy Nights'. Also, 'Run For Your Life', a progressive type of song," explains Niihara. Unlike many other metal records from the mid-80s, "Thunder" still sounds great. "Oh yeah, it never gets old that album. We were listening to the demo tapes yesterday, because we are going to release a special edition of the 'Thunder' album. We will include some of the demo tapes on it and we have to choose which songs to include. When we listened to the demo tapes we were shocked: 'This is good!' Even before recording and getting Max Norman involved, it sounds really good."
Loudness were pioneers in Asian heavy metal who not only made it big in Japan but also had success internationally. "We were the first heavy metal band from Japan and actually Asia. We kind of opened the door for the Japanese metal scene to international markets. We toured a lot in the States. You have to tour in the States if you want to sell albums. MTV helped a lot when they put 'Crazy Nights' on heavy rotation, maybe 15 times a day or something like that and the song became well-known in the States. Then people bought tickets to our shows."
Both the album and the single "Crazy Nights" did quite well in the US and the record company ushered the band and Max Norman back in the studio quite quickly to start work on another album (which eventually became "Lightning Strikes" which was released in 1986). "We were nervous when we started to make the next album. Max Norman wanted to go in a different direction. He thought that 'Thunder in the East' was too Americanised. He was saying 'Let's go back to you guys. Original style, more complicated, progressive.' We were a little confused. Max Norman had a lot of pressure, I think, so he was very nervous every time we recorded songs. It took us forever. We recorded that album in Tokyo in one of the most expensive studios in Japan. We took six months and we were still recording," explains Niihara.
The album cover for "Thunder" was the first time that Loudness used the Japanese Rising Sun image which has subsequently become a trademark for Loudness and can be seen on their albums, guitars, stage back drops, tour shirts and much more. "When we did our first gig in California, I was walking on the street in LA. I went to a gift shop and they were selling t-shirts with international flags and I found one Rising Sun t-shirt. I bought it and the next day I wore it on stage. Many people took pictures and one magazine used one of those pictures on its cover. Rising Sun equals Loudness just happened."
Loudness is marking the 30th anniversary of the release of "Thunder" with a special tour where they are performing the whole "Thunder" album plus a second set with old and new Loudness classics from other albums. They are doing this in full 80s outfits including animal prints in neon colours and wigs ("You'll be laughing. You'll enjoy!" laughs Niihara).
The 30th anniversary shows are being performed in Japan and the US and there will also be some European shows. In the coming months Loudness will also offer their fans a few more special events, including a special gig at the Loud Park festival in Japan in October where Akira Takasaki and Masayoshi Yamashita of Loudness will reunite with American vocalist Mike Vescera (who replaced Niihara as Loudness' lead singer for a few years before he joined Yngwie Malmsteen's band) to perform the Loudness album "Soldier of Fortune". In December Loudness will do a co-headlining gig in Tokyo together with Earthshaker, a band which Minoru Niihara also sang in prior to joining Loudness, while in February Akira Takasaki will be performing on the Monsters of Rock Cruise "Shredders from the Deep". The special edition of the "Thunder" album will be released in Japan on 25th November in several different versions featuring bonus DVDs with live footage from their 1985 US tour and other things.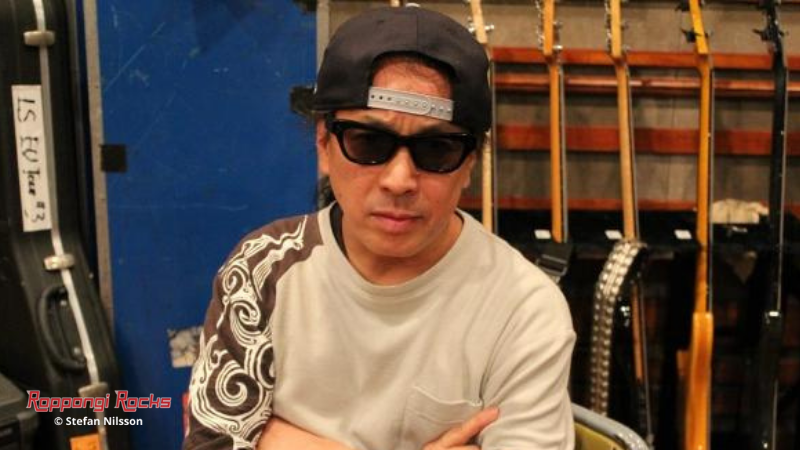 Loudness – Thunder in the East – album facts
Tracks
Crazy Nights
Like Hell
Heavy Chains
Get Away
We Could Be Together
Run For Your Life
Clockwork Toy
No Way Out
The Lines Are Down
Never Change Your Mind
Minoru Niihara – vocals
Akira Takasaki – guitars
Masayoshi Yamashita – bass
Munetaka Higuchi – drums
Max Norman – producer
Bill Freesh – engineer
Bernie Grundman – mastering
Studio: Sound City Studios, Los Angeles, California, USA
Recorded: September–October 1984
Released: 1985 (21 January in Japan, 9 November in USA)