Interview: Shane Embury, Napalm Death | "I can't imagine doing anything else!"
Roppongi Rocks' Stefan Nilsson recently met with English music legend Shane Embury in Tokyo to talk about his 32 years in Napalm Death, the new Tronos album and family life in Birmingham with his Japanese wife and two young kids. His Napalm Death colleague Barney Greenway also sat in and added some thoughts to the conversation.
While his day job as the bassist and the longest-serving member of British grindcore legends Napalm Death keeps him busy, Shane Embury somehow finds time for a wide range of other bands and projects, including Tronos, Brujeria, Venomous Concept, Bent Sea, Lock Up and much more. Shane Embury seems to be a songwriter and artist who can't sit still. He's always working on something new.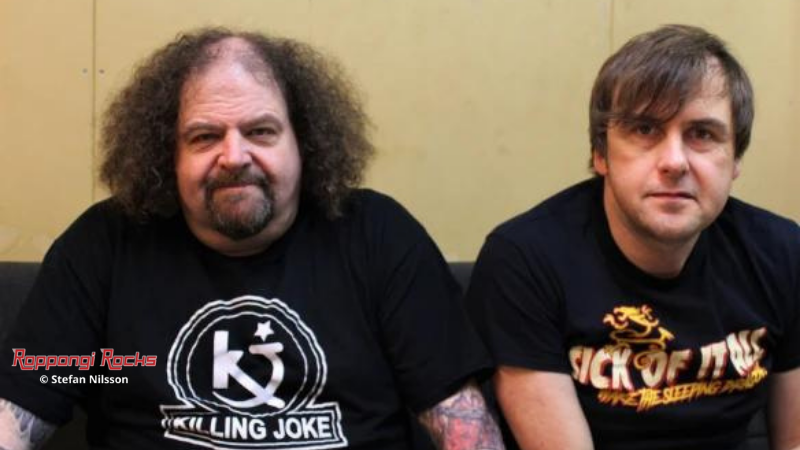 The current line-up of Napalm Death – consisting of Barney Greenway on vocals, Shane Embury on bass, Danny Herrera on drums and live member John Cooke on guitar – is as busy as ever with seemingly relentless touring around the world. While not an original member (there are none left in the band – the last founding member left in 1986), it is now 32 years since Shane joined Napalm Death. "Well, probably. It is actually. 32 years, yeah, you're right," says Shane as we sit down in Napalm's dressing room in Tokyo during their recent Japan tour. Do you ever get tired? "You get tired, but we've done it for so long, it's what I've wanted to do. It becomes part of your everyday thinking in a way, which is good and bad, I suppose. I should ask my wife that question and see what she says about it. It becomes part of your DNA for want of a better word. I can't imagine doing anything else! I love playing music, I love writing music. I joined because I used to hang with the guys anyway. It obviously goes onto other things. Because you meet other people and you create a network of friends around the world. There's a lot of people I would never have been able to meet without being in the band. That's very encouraging as well."
Napalm Death never seems to stop touring. "We enjoy it. It does get tough like anything else. We all have lives outside of the band. It would be stupid to say, but of course, we make a living from it, but it's not our sole goal. That's just part of what we do. In the early days, it was never like that." Napalm Death frontman Barney adds: "You'd be surprised, it's actually structured pretty well. It looks as if we're out all the time, but actually, it's really well organised, so we get a lot of time that everybody needs. But we also put the work in." The impression I have is that when Napalm goes on tour, there are gigs every day. "It looks like it, but it's actually pretty reasonable," says Barney while Shane adds: "It is intense. Some years have been pretty relentless."
Shane has many musical projects and he has his own record label as well as many other commitments. Does Napalm Death always come first and the other things have to fit in around Napalm? "Napalm comes first!" says Shane without hesitation. "I do things outside because I'm just obsessive, I suppose. Danny always said when I first met Buzz from Melvins and became good friends with him, because Buzz is quite an obsessive character: 'You just keep busy because Buzz keeps you busy.' Not necessarily. I like his ethic. I like the fact that he's doing different things musically and I sort of like to do that too. And you meet people that you share a common thing with. But Napalm comes first. Sometimes things do clash, but very rarely. I try to keep on top of things with Marc at MAD who is our manager back in Europe. When I first started doing some of the other bands or they became, like Brujeria started to tour more, sometimes they would clash occasionally. But now with Brujeria things are a lot better because they can do stuff that doesn't necessarily require me."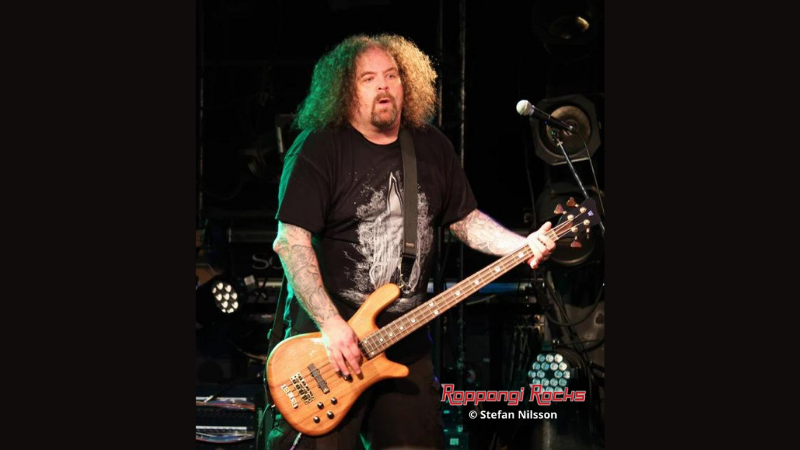 There was a tour a few years ago where Shane played in three of the four bands on the bill – Napalm Death, Brujeria and Lock Up. "That was kind of a freakish occurrence. That really came about because we were trying to structure one tour with another band, didn't happen, and I was talking with the booking agent and they said we will try Brujeria as an idea. And it just so happened that the Lock Up album was coming out. So, it was like: should I, or shouldn't I? I said yes. To me, it seemed logical, but at the same time, it's a lot to do. That's not something you want to do all the time."
The last Napalm Death studio album, "Apex Predator – Easy Meat", came out in 2015 and "Coded Smears and More Uncommon Slurs", a terrific hour-and-a-half compilation album of rare bonus tracks and deep cuts, was released in 2018. Can we expect a new Napalm Death album anytime soon? "It's in the works. Music and vocals are being recorded. Not sure when that will come out. It's pretty much there as such. It needs a few sprinkles here and there. I don't think it will come out this year. It might do, I don't know. Probably next year, I'd imagine," says Shane. Barney adds: "Probably next year, I would've thought. But it could be this year. A lot of it depends on me. I just fucking need to get it finished, which I will do." Shane remarks that "There's no rush in a way," before Barney continues: "The thing is, as you just mentioned with the compilation album, that was exactly the purpose of it, to give a stop gap, whilst we sort of… Although, of course, it's valid in its own right. But it also serves as a bit of breathing space. People know there's a new album coming out at some point, but it's not stopped anybody from wanting to book the band. They're booking us on the current album."
The compilation album proved to be a real treat for many fans. "Unless you're a diehard fan, you wouldn't have heard a lot of those songs," says Shane. "When we were compiling it, it was interesting. We always like to do lots of songs. We always have done. We always put a lot of effort into the songs we do, they're not like fillers. That's why it gets really hard to choose. It's interesting compiling cuts for the record, it's almost like a new album because you'd forgotten some of it." Barney adds: "I didn't remember half the stuff that was on there." Shane continues: "Vague recollection! That's a good thing. A few people have said when they listen to it, it's got that feel of it."
Barney has some strong feelings about bands putting out compilations. "I've seen it from a lot of metal bands and this is really fucking annoying. They put like a compilation album out of songs that are not really hard to get and it's like ten songs. Really? You're really putting that out? Fuckin' hell! Show some fuckin' application! What we said when we went to do it, if we're gonna do it, it's gotta be fuckin' worth it, you know? There's no sense in doing that. When I saw the tracklist, I was like: where did all this stuff come from? Then it started to be worthwhile. And I think it's such great artwork. I didn't think we could top 'Apex', but this one is just as good in terms of being confrontational." Shane adds: "You don't get confrontational artwork so much anymore, I think," before Barney continues: "I think you have to. We're a confrontational band, so why wouldn't your artwork be confrontational?"
Shane is a very productive songwriter who writes music for several bands and projects. Do you write music specifically for Napalm or do you just write music and then use it wherever it fits? "You write specifically for Napalm. Over the years, some of the slower, more experimental tracks were for nothing particular, but they came into Napalm as we were all looking in a similar direction, I guess. But overall, the mindset I tend to have musically for Napalm… Lock Up would be more death metal whereas Napalm, even though it's experimental, it has a punkier core element, more bar core element. There might be some death metal, but there's more a core thing going on with Napalm for me, Lock Up will be a bit more not like that and other things that I do… Venomous Concept tends to be more old-school punk, I suppose."
One of Shane's most exciting recent projects is "Celestial Mechanics", the debut album of Tronos, a terrific dark ambient project where Shane has worked with Russ Russell (whose production credits include Napalm Death, Lock Up, The Haunted, Dimmu Borgir, At the Gates and much more) and Dirk Verbeuren (Megadeth, Cadaver, Bent Sea). The album has guest appearances by the likes of Snake from Voivod, Faith No More's Billy Gould and Mastodon's Troy Sanders. While still dark and at times extreme, Tronos is very different from what we are used to hearing from Shane. It also stands out as Shane is not playing bass but rather playing guitar and singing. "The whole album is different. Every track is very different. It's a small spark in me really. It took like seven years for us to put it together. Originally, what it was, me and Russ, we always talked about putting this thing together. Russ has been working with us for like 20 years now, live and producing. We share a lot of love for heavy stuff and mellow stuff. I always wanted to see if it would be possible to bring ultra-heaviness together with ultra-ambience. When we eventually did start, I thought it was going to become a bit more industrial, but Russell, he's obsessed with Tom G. Warrior as I have been. We were starting doing riffs at first. It was a series of riffs. We sat there and I recorded it. Right, OK, let's use this riff. Where do we might go next? And we built it and it grew from there. I didn't want to play bass, because I was playing guitar. So, then Billy came in and did a couple and Troy came in. It kind of grew from there. We tried to find a vocalist for quite a while and they all said 'Yeah, I'll try some vocals' and they never did. Then I ended up singing which is good. It's a good experience really. It's quite a varied album. It's not one thing. It goes off in loads of different tangents. Erica Nockalls who plays in the band called The Wonder Stuff, she came in. Of course, Snake did come in and did a couple of vocal recordings. That was really good. That's quite a big thing for me to do something on the same record as him. I'm over the moon with it really."
Will Tronos ever perform live? "If we ever did anything live it would be something like a festival. We shall see. A touring thing would be impossible because of all the people involved. Russ and me also would like there to be visuals. Russ does a lot of graphic stuff. He's also a tattoo artist now as well. He does projections. It would be quite a visual experience. The whole point would be to do something quite out there, really, once in a while. If people are interested at all. I don't know, people might not like it. We're very happy with it. We've started working on some new stuff. If we do another one, it will probably not take seven years, because now we've established a kind of formula."
This year you remain busy touring with Napalm and other commitments. "Napalm is pretty busy, up until about the end of September, I believe. Brujeria and Venomous Concept are going on tour in May in Europe for three weeks. So, it's pretty much busy up until September. After that, I am not quite sure what is happening."
When he is not on tour, Shane spends time with his Japanese wife and two young kids at home in England. "Me and my wife just had a baby boy. So, that's kind of the big thing really. More energy is consumed there. It's all hands on deck now. I live in Birmingham. We thought about moving at one point, and that may still happen at one point, I don't know. Now, after many, many years, she's got a network of friends and Japanese women who are married to English people in the Midlands. She found out there are a few Japanese schools on weekends. Through that, she started to… Now she feels a lot happier because obviously, she has a network of friends. That really helps. It's OK. I am not there half the time. We're always away. She holds the fort pretty well. She grew up in the States, so her command of English is extremely good. She probably speaks better English than me. She's always correcting me."
Family and friends are clearly important parts of the Napalm Death story and Napalm are clearly very happy with its Japanese partners such as Hirokazu Nambu of tour promoter Smash and Tetsu Miyamoto at record label Trooper Entertainment. "Most people that work for us, started as friends," explains Barney. "A lot of the stuff that is out there in the regular music industry was just fuckin' chancers, just trying to swim in the pool. So, it's good to be able to get people that you can trust. Trust is a big thing. A guy like Nambu, the Smash West guy, we've worked with Nambu since fuckin' hell, since… Consistently we've worked with him, because when you find somebody and it's going well… Yeah, OK, someone else may come along and offer you the fuckin' world on a plate, but that's not the point. The point is, you want sustainability, you want people that can, because without these people, in some countries, you've got no chance. They actually helped to keep you where you are. That's part of the reason why Napalm comes to Japan every other year, it's because of people like Nambu, Tetsu and even the techs. The guys work with us all the time. It's trust. You can go to bed at night and not have to worry about if something is going to fuck you."
Napalm Death remains quite possibly the best band in the world.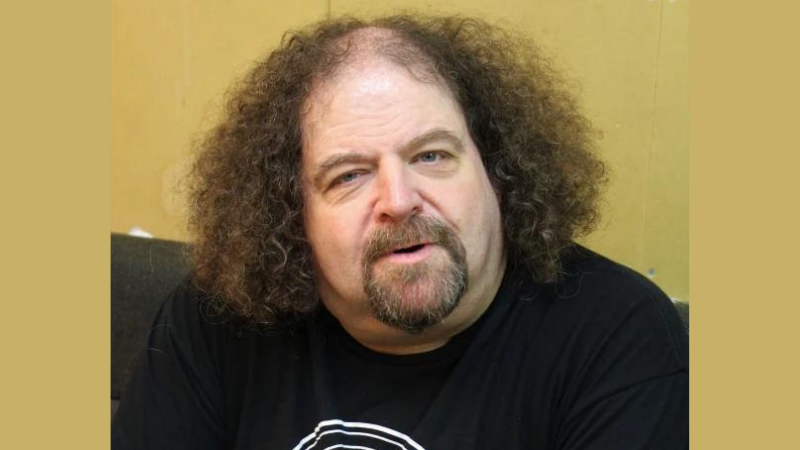 www.facebook.com/officialnapalmdeath / www.napalmdeath.org