Album review: Neuroticos "Hell is Now"
Brazilian/Japanese death metal band Neuroticos has released a relentless new album.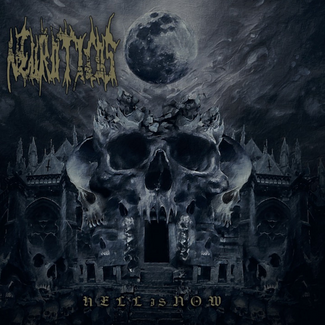 Neuroticos plays uncompromising basement death metal of the best kind. This is proper meat-and-potatoes death metal. No trends, no trying to fit in. Just Neuroticos. The music is relentless and crushing. The music is old school and unpolished. The new album opens with a track called "The End" and the music immediately kidnaps your ears and doesn't let go of them until all the album's nine tracks have been played. It is exhausting, like a gym workout followed by being hit in the face with a baseball bat. Yes, it is smashingly good! The band was formed in Hiroshima in 2004 by Brazilian brothers Bruno Dias Matsuda (vocals) and Kleber Dias Matsuda (guitar) and currently also includes Jumpei Nakamura on bass and Yuichi Ishiguro on drums. I have seen the band live here in Japan a number of times over the years and they always deliver. On the new album, Neuroticos manages to capture the energy the band displays during their live gigs. Love it. The new album, the band's second full-length album following 2019's debut "Kill for God", has a number of real death metal gems on it, including "Dying for God", "Abuse of the Priest", "Possessed by Religious Venom" and "Angels from Hell". As these song titles hint at, the main lyrical theme on the album is anti-religion. The lyrics fit the music like a glove.
Neuroticos' new album "Hell is Now" is out now via Japanese label Obliteration Records.
www.facebook.com/neuroticos.official