Gig review: Epica premieres "Attack on Titan" songs on stage in Tokyo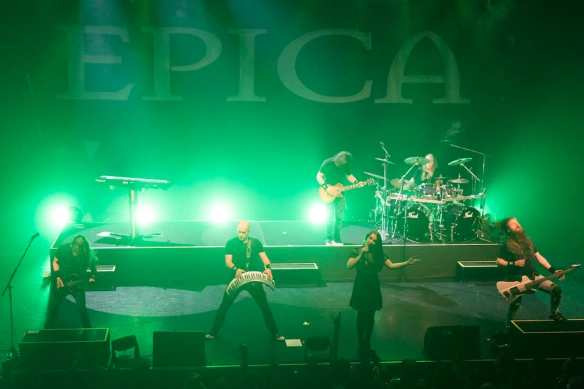 Only nine months after their first Japan tour, Dutch symphonic metal masters Epica returned to Tokyo to perform new music. It was, of course, another massive win for the band.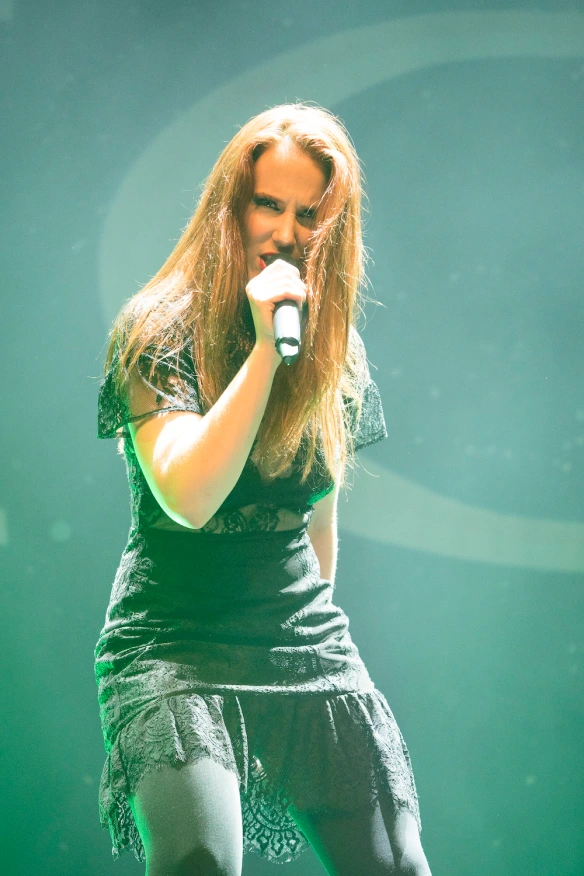 It took Epica 15 years before they finally toured Japan in April 2017. It was a huge success. Since then, the band has released two new EPs and now they returned to Japan for a special one-off show in Japan to mark the release of the "Attack on Titan" EP.
In Japan we rarely get opening acts at concerts by international artists. But this evening is special and Japanese violinist Ayasa gets to showcase her skills to an appreciative audience who is eagerly awaiting Epica's return to the Tokyo stage.
Epica is a bit different from most other symphonic metal artists. The Mark Jansen-led band's signature sound is often bombastic, epic and energetic. They have a great and well-balanced mix of melodic symphonic music and sheer brutality. They have better songs than the competition. The band is tight and rock solid and they're fronted by the one and only Simone Simons. Her vocal talents are above and beyond most  other singers in this genre. I'd say that only Floor Jansen in Nightwish is her equal.
The Tokyo show is similar to the one the band did in Japan last year. Just like then, we get a world-class show with some of the band's most loved songs, such as "Sensorium", "Edge of the Blade", "The Holographic Principle", "Unchain Utopia" and "Cry for the Moon". But we get more than that. They also play the terrific "Fight Your Demons" from "The Solace System" EP that was released last September. And we get  the live premiere of three new songs from the new "Epica vs Attack on Titan songs" EP: "Crimson Bow and Arrow", "If Inside These Walls Was a House" and "Dedicate Your Heart". Epica has taken these manga soundtracks and made them into Epica-style songs. Works great both in the studio and live on stage. Fab songs.
During the show, keyboardist Coen Janssen once again tries to prove that he's the Keith Moon of keyboards. When he's not playing his rotating keyboard on stage, he's out in the audience playing a handheld curved keyboard. He certainly adds some comedy to the well-executed show.
Epica is simply put a great band with great songs and they have what many other similar bands don't have: Simone Simons. What a truly splendid vocalist she is. She helps to set this apart from the pack. The fact that the band seems to truly enjoy performing for their fans also adds to the positive energy that surrounds Epica shows.
As they did in April, they close a terrific evening with the modern classics "Sancta Terra", "Beyond the Matrix" and "Consign to Oblivion".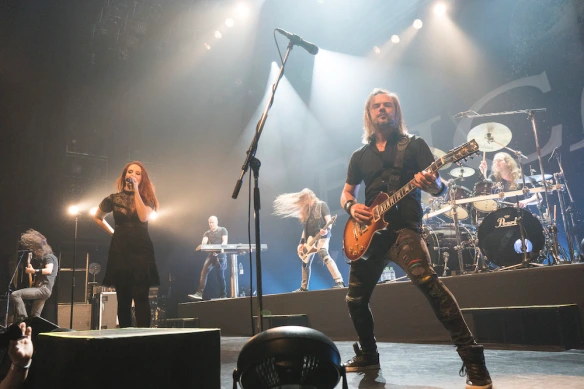 Epica has with these two visits to Japan in nine months certainly laid the groundwork for a long and loving relationship with the band's Japanese fans.
The "Epica vs Attack on Titan songs" EP is out now via Ward Records.