Gig review: Rage goes higher than the sky in Tokyo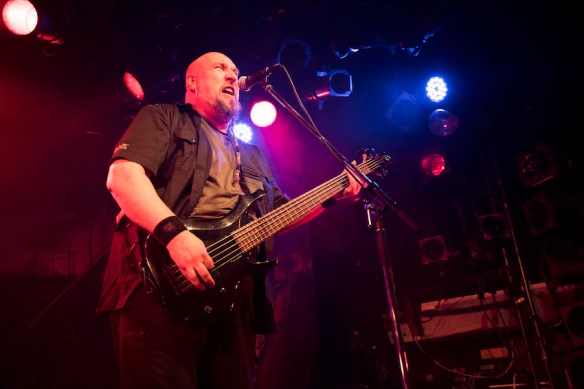 German metal veterans Rage return to Japan with a great line-up and a career-spanning show.
Rage at Club Quattro, Shibuya, Tokyo, 22nd February 2018
German metal band Rage has managed to develop a rather unique sound over the years that is quite hard to define. They don't quite sound like anything else out there. Formed in 1984 by bassist and vocalist Peter "Peavy" Wagner, they are often described as being part of the German power metal scene. While there certainly is some power metal in the musical mix that is Rage, it's not quite right as a description. Rage has developed a signature sound that is a bit different. With songs such as "Season of the Black", they move in on thrash and speed metal territory, but it is the straightforward and riff-happy singalong metal of songs like "My Way" and "Don't Fear the Winter" that is typical of Rage. Power? Yes. Melodic? Yes. But mixed with some proper heaviness in a wonderful combination.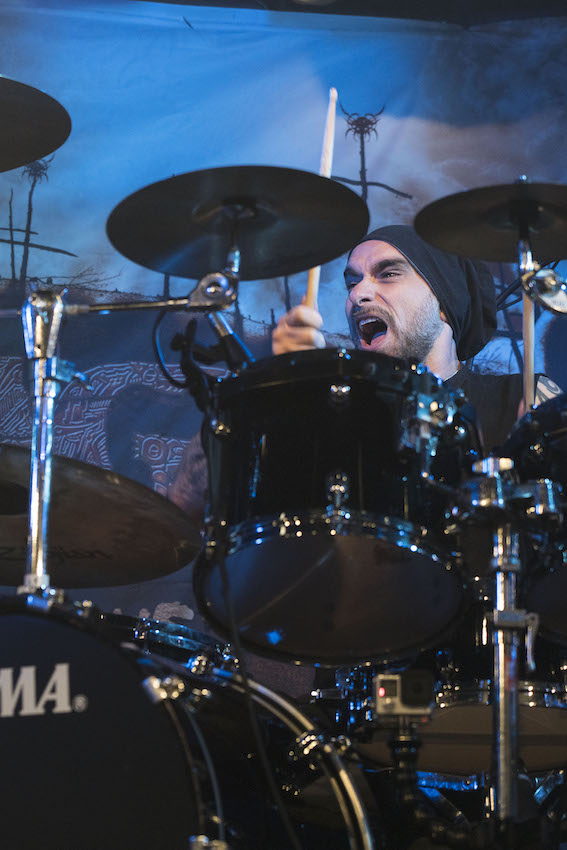 Peavy has been the only constant member of Rage throughout the years and in the current line-up of the band he is joined by guitarist Marcos Rodriguez and drummer Vassilios "Lucky" Maniatopoulos. This line-up has recorded the band's last two studio albums, "The Devil Strikes Again" (2016) and "Seasons of the Black" (2017). It's a solid metal trio where Rodriguez has contributed a lot of the recent songwriting.
They open the live set in Tokyo with the fab new song "Justify" and follow that with "Great Old Ones" from the 2003 "Soundchaser" album. The trio is all dressed in black and we get treated to dark-themed songs such as "Sent by the Devil", "Season of the Black", "Deep in the Blackest Hole", "Straight to Hell" and "Blackened Karma". But despite all of that darkness, this is a good-natured band with a lot of love. They are having fun and combine a great musical performance with plenty of joking around. Rage has a long history of playing in Japan and have built up a loyal fan base here over the years. This evening they are in a great mood and the love from the audience clearly inspires them.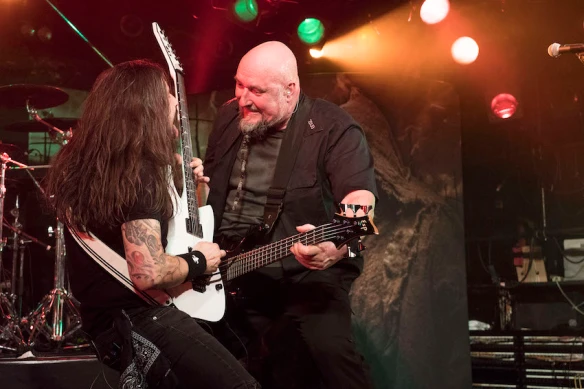 "Price of War", taken from the 1995 album "Black in Mind", is perhaps the highlight of the live set this evening. Proper metal. They finish a terrific set with the 1996 classic "Higher Than the Sky". The song is dragged out with a tribute to Ronnie James Dio in the form of parts of "Holy Diver" and "Heaven & Hell".
This is what metal is all about: a great band that loves performing for, and interacting with, an audience that really digs the music. This was a great evening of Rage-style European metal in Tokyo.
www.facebook.com/rageofficialband