Album review: Hellsingland Underground "Understanding Gravity"
The Northern country rockers in Hellsingland Underground are back with their fourth album and, as expected, they exceed expectations.
Already when I heard the rough initial recordings of eight of the songs from Hellsingland Underground's studio sessions for the first time back in August, I knew that Charlie Granberg and his merry Hellsingland brothers were onto something great. When I a few months later got the final mix of the album in my inbox, I knew that this new album has the potential of taking Hellsingland Underground above ground and onto the world's major stages. I have always loved Hellsingland Underground's laid-back rock – very influenced by American Southern rock and British blues rock but at the same time full of Nordic melancholy. The best way to describe this is if Glenn Hughes would never have joined Deep Purple and instead kept going with the fantastic Trapeze and relocated the band to a goat farm next to the Ljusnan river in Ljusdal, Hellsingland in central Sweden. This is no nonsense, simple but beautiful music born out of a bunch of musician's love for creating and playing music that they like.
The new album, "Understanding Gravity" (out on Wild Kingdom Records on 1st April), opens with the upbeat rocker "Earth's Gonna Shake" and we're off to a great start. "Dizzy Jonson & The Rovers" is about Granberg's early days as a musician, looking up to some older boys who "looked like the best band in the world". In the 80s, before I gave in to the fact that I wasn't going to be a rock star, I shared a couple of rehearsal spaces with Granberg, who lived in the same neighbourhood as me in Ljusdal, Hellsingland. Back then Granberg was a drummer in a heavy metal band and I was trying to be a punk rocker and heavy metal bassist at the same time (with very limited success). Granberg's heavy metal band, Hexagon, never made it. But once Granberg, after many years in Stockholm – where he worked as an illustrator and designer for bands such as Electric Boys, Backyard Babies, Marduk, Dissection and The Cardigans – returned to Ljusdal and switched to singing, he was onto something different and much better. Already on their self-titled debut album in 2008, Hellsingland Underground delivered great stuff (including the by now classic song "Northern Country Boy")  and they have never looked back.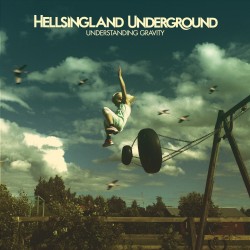 "The War Is Over" is one of the new album's best songs. "When The Music Ruled The World", "As Dreams Go By" and "How Lonely It Must Be Being You" are other favourites. Hell, they're all great songs. There's no need to single out any favourites on an album without any fillers, is there?
Producer Martin Karlegard has yet again done a fine job in capturing what Hellsingland Underground is all about. Southern-ish rock with a truck load of Nordic melancholy, Thin Lizzy-style guitars and heaps of pop hooks is how I have described this band in the past and that is all still true. But there's more to Hellsingland Underground in 2016. It's easy to compare this to the Allman Brothers (many do), but there's much more to it than that. There are some small echoes here of Nazareth's classic album "Razamanaz" (one of rock history's best albums). There's also a folksy touch to this band. Bits of the Pogues and the Waterboys as well as a big bunch of roots music combined with those much talked about Thin Lizzy twin guitars. Ireland and Scotland are not that far away from Hellsingland after all.
Already with their last album, 20012's "Evil Will Prevail", they set the bar high with a great album, which included the fantastic ballad "King of Nothing" of which Graham Bonnet Band's bassist Beth-Ami Heavenstone said "I love a good story and even better when it's set to good music." That's just it. Hellsingland Underground's members are very skilled at combining good stories with good music. This is storytelling set to music. Observations of everyday life written by a serious wordsmith. The band's songwriting has continued to develop and on this new album we get a bunch of different influences infused into the good old Nordic gloom-drenched rock that we love. We get both some rockier stuff and some more fine ballads. Terrific stuff.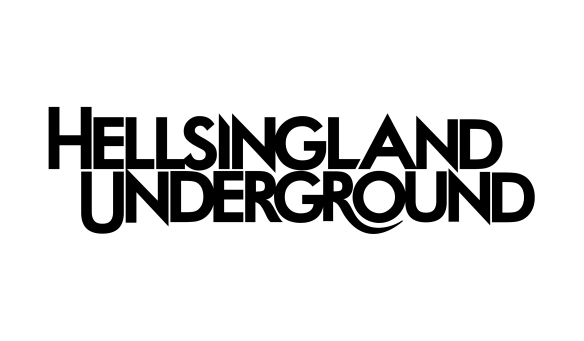 New in the band since the last album is Thomas Pettersson on piano, organ and Mellotron. His keys are really adding something here. A Hellsingland version of the mighty Jon Lord. The album finishes with the band's first-ever song in Swedish and it is not just a gimmick, it's a groovy track tugging along nicely in what sounds like a 70s-inspired sound landscape. While Hellsingland Underground sort of has established its trademark sound by now, there are no real limits for what this band can play.
Hellsingland Underground makes me want to drink beer and dance. What else does one need from a band? I love this band. How can one not love a bunch of great bearded men with their veins and hearts full of great music? They are all about creating great music that they want to play.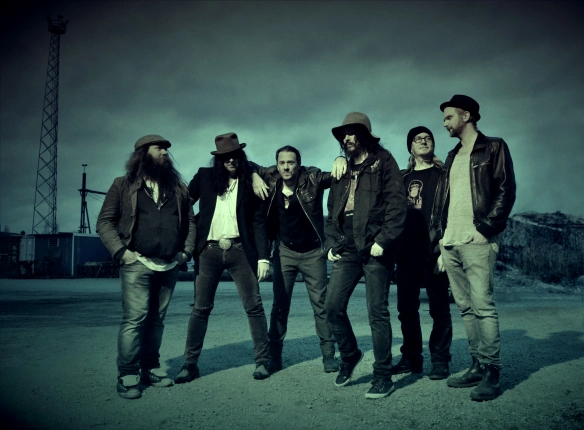 This spring will see the band yet again hit the road to tour Europe. But with this great new album they are ready for bigger things. They should tour the world with a reunited Trapeze or why not team up with Black Stone Cherry? The world deserves great music by musicians who love to write and perform. Hellsingland Underground is your band. They are here for you.
Hellsingland Underground – band members
Charlie Granberg – vocals and harmonica
Mats Olsson – guitar
Peter Henriksson – guitar
Martin Karlsson – bass
Thomas Pettersson – piano/keyboards
Patrik Jansson – drums
Albums
Hellsingland Underground (2008)
Madness & Grace (2010)
Evil Will Prevail (2012)
Understanding Gravity (2016)
www.hellsinglandunderground.com / www.facebook.com/hellsinglandunderground