Single review: Lysis "Scorched"
Modern metal band Lysis from Sweden shows great potential on its new single.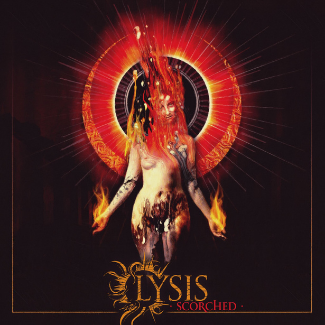 Lysis, founded in Falun, Sweden, debuted with the EP "All in Your Hands" in 2019. They have followed that by releasing a couple of singles over the past couple of years. On the new single "Scorched", which is about to be released, vocalist Isabell Hag mixes fierce and aggressive growling during the song's verses with clean singing over a dreamy melody during the chorus. Heavy guitar riffs are mixed with keyboard-driven soundscapes. Musically, this is not far removed from what other Swedish bands such as Amaranthe are doing, although this is perhaps a tad bit more metalcore. This is a contemporary-sounding track that combines extreme metal with catchy melodies. They manage to squeeze in melodic death metal, metalcore and more into one busy song. It/s modern, it's heavy, it's catchy. In Lysis, Isabell is joined by Philip Andersson (guitar), Viktor Åsén (keyboards), Marcus Lindqvist (bass) and Oskar Karlsson (guitar). This promising band keeps evolving and I am hoping we get to hear a full-length studio album from this band soon.
Lysis' single "Scorched" will be released on 29th April via CRS Records.
www.facebook.com/officiallysis