Album review: QFT "Live in Space" | Therion's Linnéa Vikström and Dynazty members unite on new album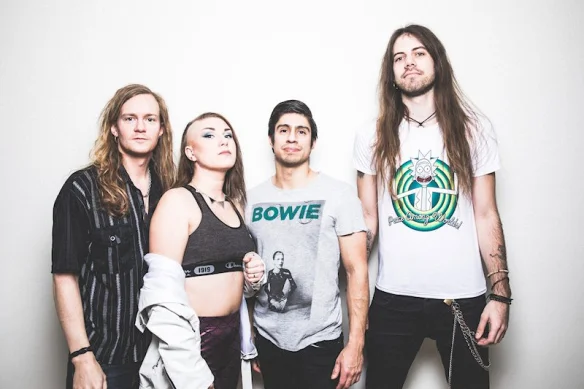 As Therion's Linnéa Vikström goes out on her own with QFT, she brings a big chunk of Dynazty with her into the studio.
Linnéa Vikström has made a name for herself as one of the vocalists in the Swedish symphonic metal band Therion. She's been touring the world with Therion since 2010. She is also the daughter of Thomas Vikström who's been fronting Candlemass, Talk of the Town and currently Therion.
Now Linnéa makes her solo debut under the name QFT, which is short for Quantum Field Theory. Lyric-wise we get a space journey covering everything from modern science to the big questions about eternity. This album is rather varied and showcases very well the many sides to Linnéa. Her terrific voice is backed up by her fiancée Georg Härnsten Egg on drums. He brought with him fellow Dynazty member Jonathan Olsson bass and former Dynazty touring guitarist Mano Lewys as well. It doesn't end there. Dynazty's guitarist Mikael Lavér appears as a guest on the album's title track. So, we get a lot of Dynazty people in the studio, but the end result is a very different sound.
The album's opening track, "End of the Universe", is bombastically terrific. The song lives in the same musical neighbourhood as Therion and also has some of that Candlemass doom in it. The next track, "Big Bang", is more pop-like, and it is followed by "Black Hole", which is somewhere in the middle of the first two songs. And this is how the album continues, with constant changes in styles. It covers a wide spectrum of music, but it always has Vikström's strong voice at the centre. The title track "Live in Space" is a full-on power ballad with an 80s guitar solo and all. The album closes with an unexpected cover of the Björk song "Joga".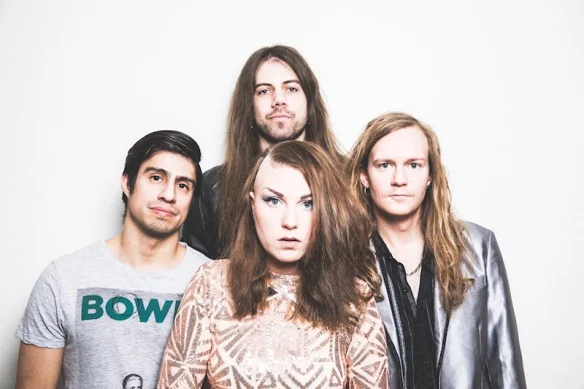 The album sounds great. It was, for the most part, recorded live in the studio which means it captures that proper feeling of real music being performed by a band. Lording over the production was sound engineer Lennart Östlund, a man who learnt his trade in the classic Polar Studios in Stockholm where he worked with ABBA, Genesis and Led Zeppelin.
QFT's album "Live in Space" will be released on 4th May via Despotz Records.