Album review: Marco Mendoza "New Direction"
Former Whitesnake and Thin Lizzy bassist Marco Mendoza delivers a playful new solo album.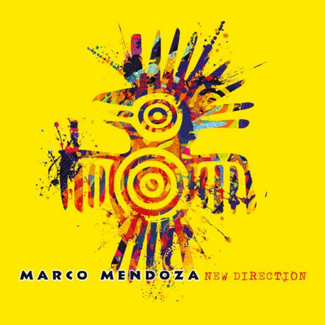 Marco Mendoza showed the world that he is a reliable rhythm section member playing bass for Whitesnake, Thin Lizzy, The Dead Daisies, Journey, Ted Nugent and many more. But this fab artist is much more than someone backing up others. Over the years he has released a number of solo albums and also toured the world performing with his power trio. Now, another terrific solo album has arrived. The new album is very Marco Mendoza. It is perhaps best described as a bluesy rock album full of energy, catchy melodies and a clear love for performing music. Musically, to me, it sounds like a melting pot of Marco's past – big doses of Journey, Whitesnake and The Dead Daisies. "Take It to the Limit" is a terrific high-energy catchy rocker, not too dissimilar in style from the last album's "Viva La Rock" title track. Other immediate favourites include the groovy "Just Can't Get Over You", the terrific "Light It Up" and the blues rocker "Scream and Shout". "All That I'm Living For" is my personal highlight on the album with excellent basslines and a playful delivery by the whole band. There are a few slower songs on the album, such as the love ballad "Walk Next to You" and the radio-friendly soft-rock song "Shoot for the Stars". They are great songs but I prefer the rockier side of Marco. His energy and positive vibes are infectious. Marco Mendoza is an entertainer who clearly loves to perform. No doubt a bunch of these new songs will make it into his set list as he continues to tour the world as a solo artist. For the new album, Marco has once again teamed up with Danish producer Soren Andersen. The two know each other well from both the studio and live performances. Soren performed many of the guitar and keyboard parts on the album. Guitarist Tommy Gentry, from the bands Gun and Voodoo Six, has been playing live with Marco in recent years and appears on several songs on the album. Another notable guest is drummer Allen Tschicaja of Pretty Maids fame. Marco has a habit of always getting top players to help him perform his music both live and in the studio.
Marco Mendoza's new album "New Direction" is out now via Mighty Music.