Album review: Dark Funeral "Where Shadows Forever Reign"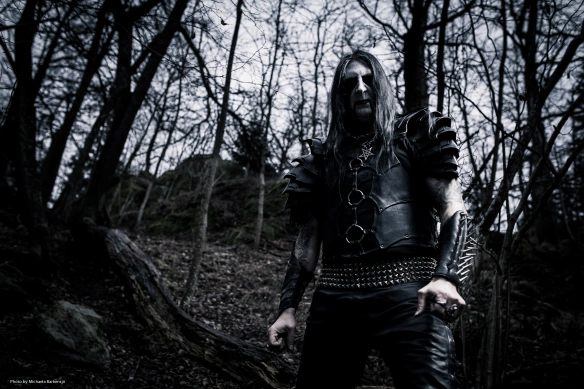 Swedish black metal veterans Dark Funeral are back with a new great album. It's bordering on sensational.
Dark Funeral, founded in Stockholm in 1993 by Lord Ahriman and the late Blackmoon, has seen many line-ups over the years with Ahriman now being the only remaining original member. Their 1996 debut album, "The Secrets of the Black Arts", quickly established them among the leaders of the second wave of black metal and ever since they have been a leading light on the underground black metal scene. "Where Shadows Forever Reign" is the band's sixth studio album and its first with new vocalist Heljarmadr (Grá, Domgård, Cursed 13), whose grim voice is a great fit for the band's music. The album, which has great production and sound, has been produced by Daniel Bergstrand (Behemoth, Meshuggah, Soilwork, Dimmu Borgir, In Flames). Dark Funeral has firmly found its own style and signature sound.
The album kicks off in a fast and sinister fashion with "Unchain My Soul" which sets the tone for a great album without fillers. The second track, "As One We Shall Conquer", is one of the album's finest songs but it is immediately matched by "Beast Above Man" and "As I Ascend". This is a great album bordering on sensational. The only reason it is not sensational is that my expectations on Dark Funeral are sky high. They deliver. The long string of great songs continues with "Temple of Ahriman" and it doesn't end until this solid album finishes with the title track. "Where Shadows Forever Reign" is my absolute favourite track on this album together with the phenomenal "Nail Them To The Cross".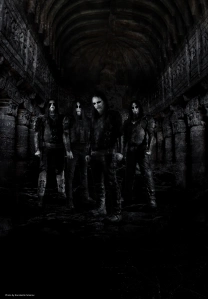 In October Dark Funeral will come to Japan to play the Loud Park festival. Get ready to see Dark Funeral conquering Japan. Dark Funeral's album "Where Shadows Forever Reign" is out now on Century Media.
Dark Funeral – band members
Lord Ahriman – guitar
Chaq Mol – guitar
Dominator – drums
Heljarmadr – vocals