Album review: Frozen Crown "Call of the North"
Italian band Frozen Crown's fourth album places them high up in the power metal hierarchy.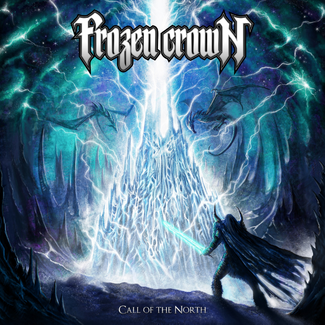 Frozen Crown was formed in Italy in 2017 and the band released its debut album "The Fallen King" in 2018. The follow-up, "Crowned in Frost", was released in 2019 and in April of that year, the band performed in Japan for the first time. A major line-up change took place before the third album, "Winterbane", was released in 2021. Original members Giada "Jade" Etro (vocals) and Federico Mondelli (guitar, keyboards, vocals) remain in the band and they are joined by Fabiola "Sheena" Bellomo (guitar), Francesco Zof (bass) and Niso Tomasini (drums). Musically, this is very good melodic power metal. It is often fast and always melodic. It is good-natured and dramatic power metal and the lyrical themes are full of kings, battles and epic journeys in that quirky but fun power metal tradition. If you like power metal, this album is fab. Standout tracks include "Black Heart", the bombastic "In A Moment", "Legion", "One for All", "Fire in the Sky" and, of course, the excellent title track.
Frozen Crown's new album "Call of the North" will be released on 10th March via Scarlet Records internationally and on 8th March via Marquee/Avalon in Japan. Frozen Crown will perform in Tokyo again on 2nd June.
www.facebook.com/frozencrownofficial