Album review: Black Paisley "Human Nature"
Sweden's Black Paisley is rock'n'roll for grown-ups.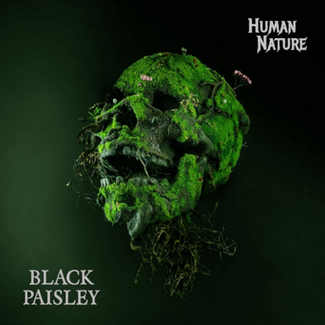 Black Paisley's music sits somewhere between classic rock and melodic AOR. The Swedes are roaming the same musical streets as bands such as Journey, Foreigner and Night Ranger and even, at times, REO Speedwagon, but with a tad bit more dirt and grit in their music. There are hints of Thunder, Blackberry Smoke and good-old Whitesnake as well. Black Paisley consists of musicians that don't want to or need to rely on image or attitude to deliver a solid rock'n'roll experience. They just focus on creating and performing grown-up rock with great melodies, plenty of slick guitar riffs and a steady performance. The band was formed in 2015 and "Human Nature" is their fourth full-length album. Lead guitarist Franco Santunione, best known for his time in Electric Boys, joined Back Paisley in 2020 and brought his fab guitar, production skills and name recognition to the band. While not a founding member of the band, Franco has quickly become to Black Paisley what Brad Gillis is to Night Ranger. The new album's twelve tracks are all on a fairly even level, but there are a few stand-out tracks with that little bit of special BBQ rock'n'roll sauce that takes things up a notch. The guitar work on "Silent Asylum" is terrific and is a nice complement to the catchy chorus. The title track is another good track with great guitars and an AOR chorus. "Don't Call Me a Liar" has a slightly more blues hard rock touch to it and it immediately gets stuck in my head. So does "Promises" with its infectious guitar. Black Paisley is rock'n'roll for grown-ups. It is great rock music minus the scandals and any fads or trends. Works a treat as a soundtrack to beer drinking on the balcony or in your car stereo.
Black Paisley's new album "Human Nature" will be released on 25th November.