EP review: Aborted "Bathos" | Sheer extreme metal brilliance
Nowadays I expect nothing short of perfection from Belgian extreme metal maniacs Aborted. On their new EP we get it. This is nothing short of a brutal masterpiece.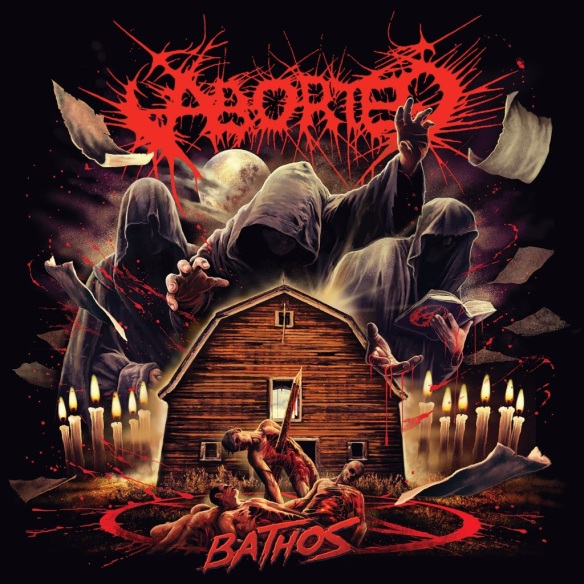 Aborted's music is intense, a punch in the stomach. It's fast and technical extreme metal with twists at every corner. On top of the fantastic music there is Sven De Caluwe. He is one of a kind. His voice and performance makes Aborted stand head and shoulders above the crowd. The "Bathos" EP is faultless, it can't be improved. It's complete. The beauty of a two-track EP is that there is no time to get bored, no fillers, no dips. This is sheer extreme metal brilliance from these sick Belgian bastards. The combination of great musicians, fab songwriters, bundles of never-ending energy and an insanely gifted frontman, takes Aborted to perfection. Love it! When a record company descries its artists as "busy-as-a-beaver death metal sickos", you know it has to be good. This is ridiculously great extreme metal.
The new EP continues where last year's splendid full-length album "Retrogore" left off. In addition to the intense title track "Bathos", we get the phenomenally named song "Fallacious Crescendo". It's quite possibly the band's best song so far. Terrific evil awesomeness in a song format with a rather tasty guitar solo in the middle of all the brutal chaos.
Aborted's EP "Bathos" will be released on 7th July via Century Media Records. Yes, you should by this one.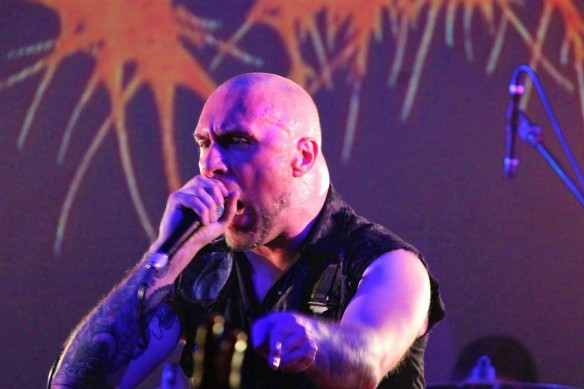 www.facebook.com/abortedofficial