Single review: Faster Pussycat "Like A Ghost/Pirate Love"
Excellent dirty and glammy hard rock. Faster Pussycat plays sleazy rock'n'roll at its best.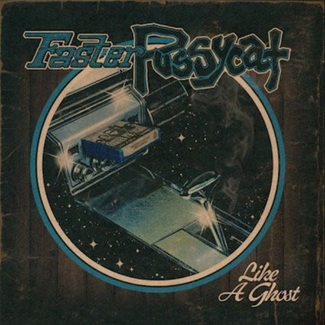 Following its early success in the 1980s, in recent decades Faster Pussycat, like many of the other bands from the LA scene, have faced many hurdles and problems. But in 2022, the band has pulled up its socks. They are still relevant and are ready to be noticed for their music once again. Recently they signed a new record deal with Golden Robot Records. Now we get to hear the first new music from the band in quite a while in the form of a fab double A-side single. This is excellent dirty and glammy hard rock, sleazy rock'n'roll at its best. Faster Pussycat always was one of the best bands in the LA scene, but over the years there were too many things overshadowing the music. Now that seems to have changed. Faster Pussycat was formed in Los Angeles in 1985 and released its self-titled debut album in 1987. They broke up in 1993 but reformed in 2001. Original lead singer Taime Downe still leads the band from the front. The current version of the band features long-term members Danny Nordahl (bass) and Chad Stewart (drums) who both have been in the band for more than two decades now. Newer additions are guitarists Sam Bam Koltun and Ronnie Simmons. It seems the two new guitarists have helped to re-energise the band and taken this to a new level. "Like a Ghost" is a brand new song that is overflowing with catchy rock'n'roll. The song is a nostalgic story about a young boy growing up in the 1970s and listening to rock'n'roll on the radio. The single's second song is a cover of Johnny Thunders' "Pirate Love". Johnny Thunders was a big influence both musically and visually for bands such as Faster Pussycat. Thus, this tip of the hat to the icon is both classy and suitable. The band pulls it off in style. The guitars on these two tracks are excellent. Taime's vocals also sound terrific. These two songs sound like the Faster Pussycat we want to hear. This is how rock'n'roll is supposed to be: laidback, catchy and fun and performed with swagger. The members of Faster Pussycat are here to entertain us and entertain us they do. If they can deliver a full-length album at this level, then we are in for a treat.
Faster Pussycat's double A-side single "Like A Ghost/Pirate Love" will be released on 28th November via Golden Robot Records.
www.facebook.com/fasterpbandofficial
https://twitter.com/fasterpussycat