Kenji03 of Back-On talks about his career and the new single
Kenji03 of Japanese rock band Back-On sat down with Roppongi Rocks to talk about his career, the new single and the upcoming show in Shibuya on 29th July.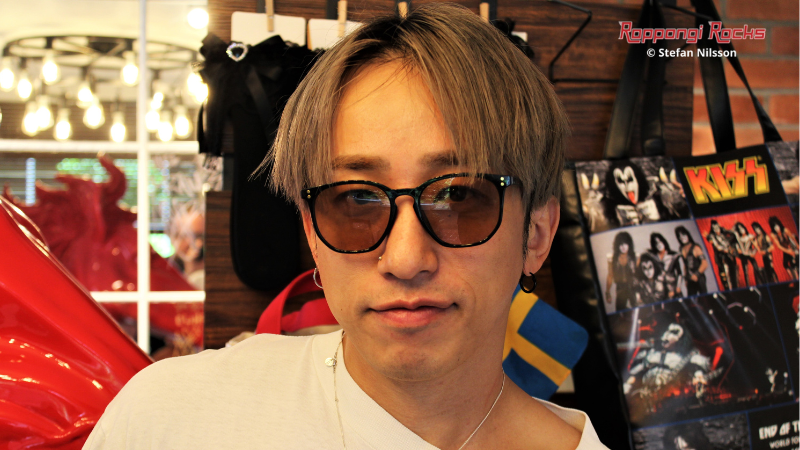 For more than two decades, Japanese rock band Back-On has entertained its fans in Japan and beyond. In addition to the "normal" rock band activities of releasing albums and touring, Back-On has found success with making soundtracks to games, anime and TV shows including Gundam, Kamen Rider, Fairy Tail, Tales of the World, Air Gear, Murder Princess and Eyeshield 21. Back-On's new single "Chair" drops today. It is part of the soundtrack to the "Kamen Rider Geats" TV drama. The band's guitarist and lead vocalist Kenji03 recently swung by Roppongi Rocks headquarters in Roppongi, Tokyo for a chat and to sign the Roppongi Rocks Mirror of Fame.
Back-On was founded in 2002 and is still fronted by Kenji03 on vocals and guitar and rapper Teeda. They debuted in 2004 with the six-track mini-album "Adachi Tribe" (Adachi is the part of Tokyo where the band was founded) and in 2008 their first full-length album "Yes!!!" was released. Their most recent album, "Still B/O", was released in 2021. Outside of Back-On, Kenji03 is also working with many other acts as a songwriter and producer.
"Teeda was my friend at high school in Adachi, Tokyo. We have known each other since we were 16 years old," explains Kenji03. Tokyo plays a central part in the history of Back-On. The band is proud of its Tokyo roots. Kenji03's stage name is a tip of the hat to Tokyo. "03 is the telephone area code for Tokyo. Kenji is a very common name. There are many people called Kenji in the music industry. That's why I decided to use the name Kenji03, to show that I am from Tokyo and that we are a band from Tokyo." Kenji03, born in 1984, has been influenced by many different artists and styles. "There are so many artists that inspired me. It's difficult to mention just a few. Among Japanese artists, it was X Japan. Internationally, there's Smashing Pumpkins and 90s punk rock, like Green Day and Offspring. And hip-hop sounds like Beastie Boys. It was during the 90s I started to be inspired by music. Hard rock was more 80s, I imagine. In the 90s it was more punk rock and hip hop for me."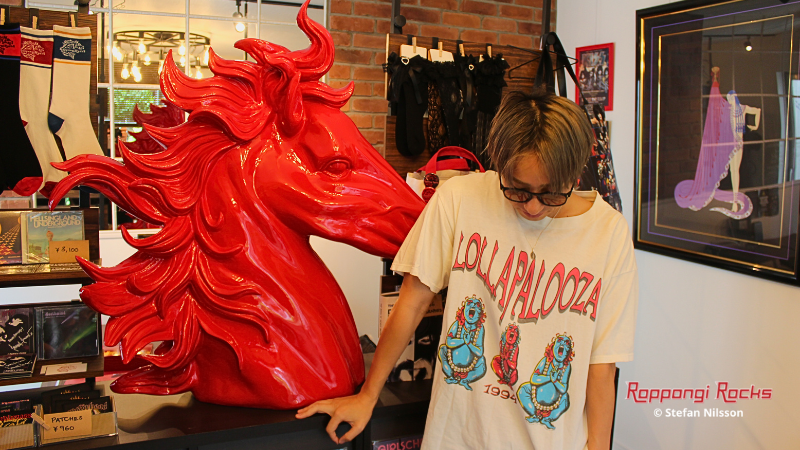 The band's music, primarily written by Kenji03, is a modern and catchy mix of rock, punk, pop and rap. It is a melting pot of many different styles. "When I create music, there is often a starting point in J-pop. Then I add a bit of hard rock, a bit of hip hop and so on. When I write for Back-On, the music category is mainly rock." In Back-On, Kenji03 handles both lead vocals and guitar. "I started out by only studying the guitar, after hearing X Japan. Then when I saw some punk rock bands, they were often three-piece bands with the guitarists also singing. It looked cool." Back-On has a fresh sound that often combines catchy rock with rap parts. The two high-school friends seem to have a fruitful creative partnership where both men get to shine in each song. "I am the main composer of the band. I work alone. Basically, I finish the songs to about 80% and then Teeda will add some rap parts."
Back-On has toured internationally and has had a great response, especially in Asia. "Yes. I think my band is more popular in the Philippines than in Japan. The audiences there are crazy." Kenji03 is active as a songwriter, recording artist and live performer, not just with Back-On, but also with other projects. "I enjoy both recording in the studio and playing live. I am a beatmaker. I make a lot of music for other artists. In Japan. I do music for Johnny's and I create music for K-pop artists. Making tracks and beats for other artists is something I really enjoy. But I also really like to perform live and go back to my roots." During his career, Kenji03 has collaborated with many other artists, both in Japan and abroad. But there are still a few artists he would like to work with. "There are many people I would like to work with. For example, Fred Durst! And the Beastie Boys member Mike D!"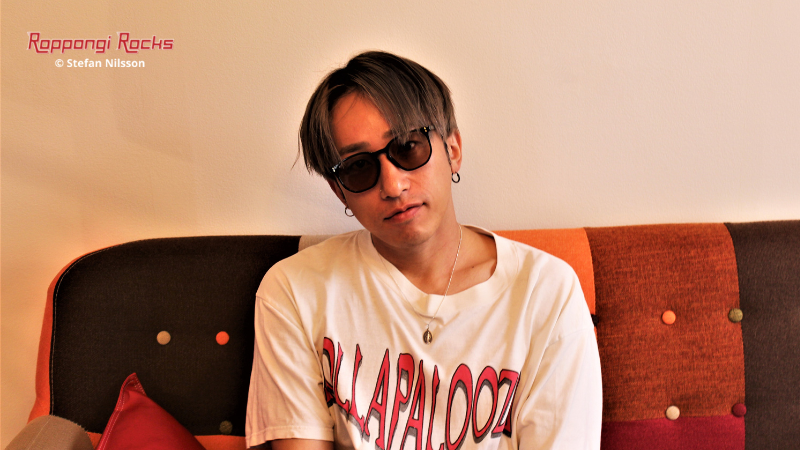 Kenji03 has had a successful career creating soundtracks for anime such as Gundam and One Piece. The creative process for the soundtracks is a bit different from the normal songwriting. "For most anime projects, I am already familiar with the specific anime when I start writing the music. I watch the anime to get inspiration for the soundtrack." The new Kamen Rider single "Chair", written by Kenji03 while he was in Los Angeles for a recording session in April, is being released today. "Hopefully, we will release a new album early next year," says Kenji03 with a big smile on his face.
On Saturday 29th July, Back-On will perform at Club Asia in Shibuya, Tokyo together with Rookiez is Punk'd as special guests. Information about the gig can be found here.