Mork and NervoChaos brought darkness to Shinjuku
Norwegian black metal and Brazilian death metal united in Tokyo.
Mork and NervoChaos at Earthdom, Shinjuku, Tokyo, Japan on 5th October 2023
Combining Norwegian black metal and Brazilian death metal on the same bill can be a brave move that may be hard to pull off. But when Tumba Productions combined Mork with NervoChaos on an unholy bill, they knew what they were doing. The two extreme metal bands are very different but gel surprisingly well. A big thank you to Neuro Productions who brought the Blizzard of Darkness Over Asia Tour to Japan.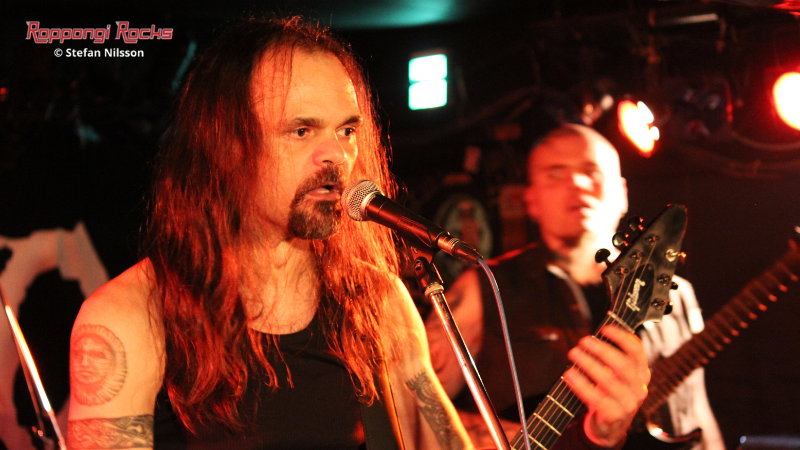 NervoChaos, founded in Sao Paulo, Brazil in 1996, has seen many members come and go over the years. Founder and drummer Edu Lane remains at the helm and is the band's anchor. NervoChaos' legendary Brazilian-Japanese guitarist Cherry Sickbeat sadly passed away shortly after the band's 2017 Japan tour with Krisiun. That was a major loss that could have easily been the end of the band. But, thankfully, NervoChaos always bounces back.  Seeing the current line-up deliver a crushing set at Earthdom in Shinjuku was a nice tribute to Sickbeat's memory. Hareton Salvanini has rejoined the band on bass and Luis C. Tomasini has recently joined on guitar. Filling in on lead vocals and guitar on this tour is Josué Soares.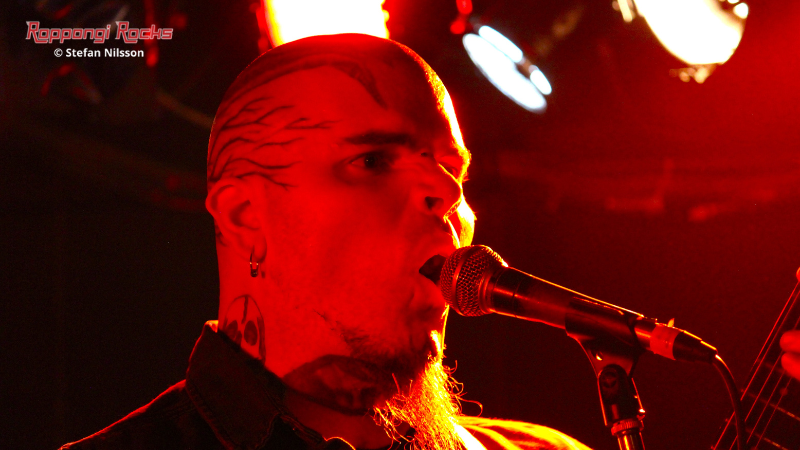 The band debuted with "Pay Back Time" in 1998 and has, so far, released eleven full-length studio albums. Thus, they have a terrific catalogue of music to choose from. This evening in Tokyo, we got a mixture of new and old songs, including favourites such as "Feast of Cain", "Lullaby of Obliteration", "Mighty Justice", "Pazuzu is Here", "Dragged to Hell" and, of course, "For Passion, Not Fashion". All delivered with passion, energy and sweat. Fantastic stuff!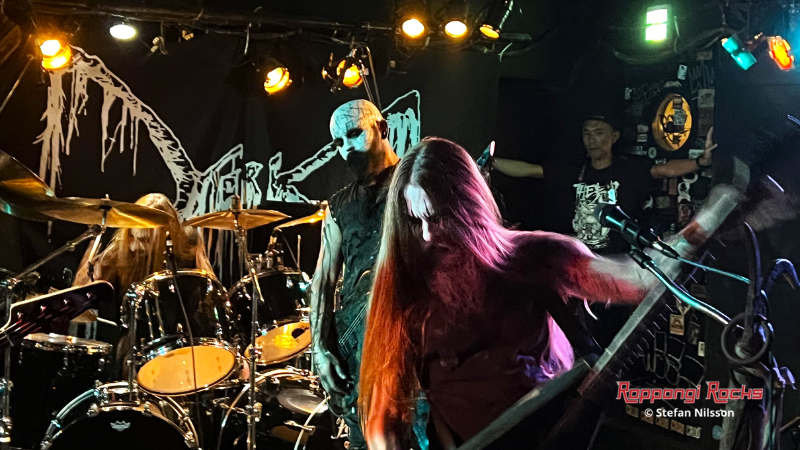 Mork started as a one-man project by Thomas Eriksen. Norway has a proud black metal legacy and Mork is building upon what those who walked before them created. In the studio, Thomas mostly does everything on his own. But that is hard to pull off in a live setting. The band started to perform live in 2015. The current live line-up of Mork features Thomas Eriksen on lead vocals and guitar backed up by Alex Bruun on guitar, Robin Saxsæter on bass and Daniel Minge on drums. Founded by Thomas in Halden, Norway in 2004, Mork quickly evolved into something spectacular. While "Isebakke", Mork's debut album, only appeared in 2013, the band recorded some terrific tracks around 2005-07 which can be heard on "Rota till ondskap", a demo CD from 2007. Its most recent album, "Dypet", was released earlier this year via Peaceville Records.
Norwegian black metal has many layers and nuances to it. There are some strong folk and pagan influences in Mork's music, lyrics and visuals. With song lyrics in Norwegian, I was perhaps the only one in the audience this evening who could understand them. Although, knowing the dedication of many die-hard Japanese fans, some of them have probably translated and studied the lyrics to properly connect with Mork's world. This evening in Tokyo was Mork's first-ever show in Asia. Thomas and his horde of pagans served up its finest musical offerings, including "Arv", "Det siste gode i meg", "Bortgang", "Opprinnelsen", "Da himmelen falt" and "Dype røtter". A flawless setlist delivered by a fabulous band. What a great way to make one's stage debut in Asia!