Interview: H.E.A.T | Into the great unknown soundscape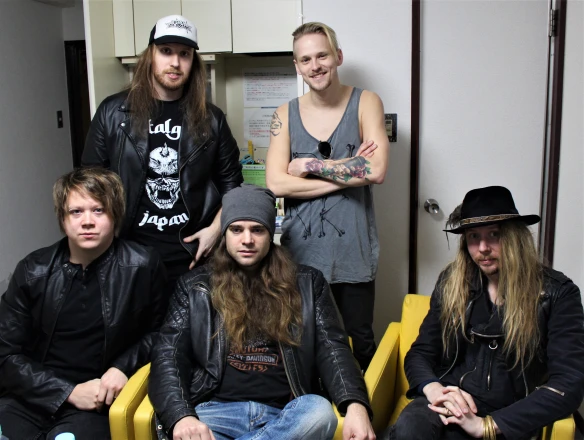 When Swedish melodic rock band H.E.A.T released its latest album "Into the Great Unknown" last September, they divided their fan base with a partly new musical direction. Roppongi Rocks' Stefan Nilsson sat down with the band in Tokyo to discuss the thinking behind the album and the return of original guitarist Dave Dalone.
Following the 2015 "Live In London" live album, which featured quite a lot of rock'n'roll, H.E.A.T's new album, "Into the Great Unknown", the band's fifth studio album, is more focused on melodic rock and even some pop. The new catchy side caught some fans by surprise.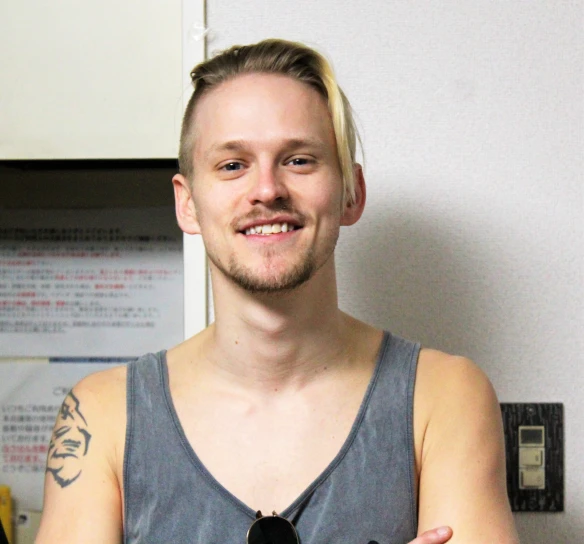 "We were aware that there would come a reaction once we were finished with recording the album," says vocalist Erik Grönwall. "Personally, I don't think we planned too much about the direction. It was more because we, during the break, all sat and wrote new music on our own. When we are around each other all the time and write music as we did with the previous albums, we inspire and influence each other. Now spending time with different groups of friends, we get introduced to new kinds of music, get new influences. Then we jointly put together the new album."
Bassist Jimmy Jay continues: "You almost fight with yourself to not limit yourself. You don't want to be boxed in. A fan should be wondering 'What's next?'. I think that is fun with this album." Drummer Crash adds: "It's boring to set limits. It's fun to do whatever we want to do. I think we have done that."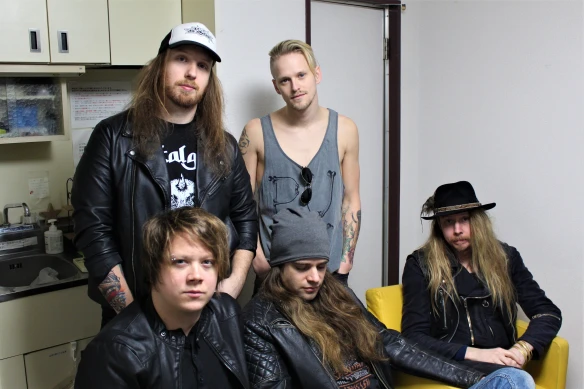 "I was the one who was the most sceptical towards this album. I was siding with the not-yet-convinced fans,' says Grönwall. "When the reactions started to come in, I was like: I knew it! Then when the fans started to come round and like it and the reviews were great, I thought: It's not that bad after all. Now I think this album's great!"
Were the band members worried about how the new album would be perceived by the fans? "I've been worried ahead of all the album releases," says Crash. "When we released 'Time on Our Side' as the first single from the album – it stood out a lot. That single probably set the tone for what impression people would have of the album. Had people heard 'Bastard of Society', the opening track on the album, then there may have been a smoother transition in some way. Now it was like a bomb going off. It is a fantastic song, it's nothing we regret, but I can understand the initial reactions. But it feels great that we are engaging so many people." Grönwall adds: "I still claim that 'Time on Our Side' is the best release we've done when it comes to its reach. It became a talking point." Jimmy Jay continues: "A lot depends on how one chooses to package things. If you take 'Time on Our Side' as an example. At the demo stage that was more of a hard rock song. It had several different shapes before we chose to package it in the electronic style that we did on the album."
H.E.A.T's live set now contains more and more newer material. "Naturally we now play more from the three most recent albums with Erik. We're playing fewer and fewer songs from the first two albums. We do play quite a lot from the latest album. It's fun playing new stuff," says Crash. "It's becoming harder for every new album," says Grönwall of choosing set lists.
What musical direction will the band take from here? "It'll be a surprise. For us too!" says Crash, who then adds: "We have a rough sketch of a plan to get back into the studio and record already this year. We want to keep the tempo up. No more two-year breaks!" The latest album was recorded in Thailand and produced by Swedish producer Tobias "Tobbe" Lindell, best known for his work with bands such as Europe, Sister Sin and Hardcore Superstar. "The reason it was recorded in Thailand was that we had a great budget! Haha!!!" jokes Grönwall. Crash continues: "Tobbe, the producer, lives in Thailand and had some connections. It's not that much more expensive and so it's not as if we went out and wasted loads of money."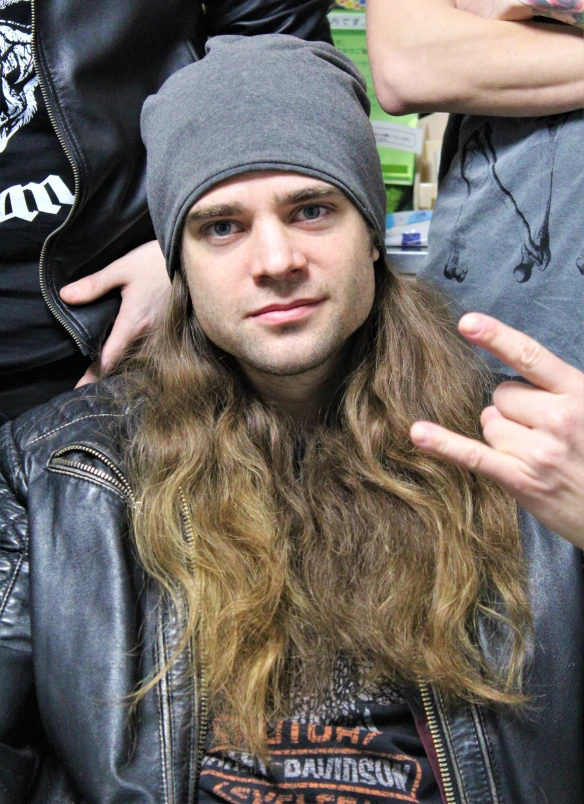 "We also got quite a lot of time to let things settle in and we could continue to produce at home. It was more detailed," adds Jimmy Jay about the production of the album. "It is in contrast to how 'Tearing' was. That album sounded very 'live'. On that album, we tried to retain the live feeling. I can catch myself sometimes when I listen to 'Live in London'. On, say, 'Inferno', it's hard to know which version is studio and which one is live. It is a very similar sound," says Crash.
With guitarist Eric Rivers exiting the band as they began the work on the new album, original guitarist Dave Dalone returned to the band after a few years of absence. "It just kind of happened," says Dalone. "From our side, when there was a need for a guitarist, we went through what alternatives there were. We realised that Dave is the best!" says Jimmy Jay. Crash adds: "Keep it in the family! An hour after Rivers said he was leaving, I finally realised that he's gone. Then the four of us sat down and the first thought that came up was Dave. Should we ask Dave back? That's how we started to discuss." Does Dalone see any difference with the band this second time around? "Yes, it feels a bit different now. Personally, I think I needed that break. It feels better now," explains Dalone. Most of the material for the new album had already been written by the time Dalone was back in the band but he added his bits and pieces where he saw fit. "Someone writes the basic outline and then we all sit and create together in the studio. All of us are involved in songwriting all the way,' explains Grönwall.
H.E.A.T will now continue to do more gigs during the spring and summer. "And we will perhaps go out on another tour in the autumn," says Crash, before they start to properly work on the next album. Who knows what we'll get next time? No doubt it will be quality, no matter what genres H.E.A.T decides to tackle.