Album review: Ammouri "Dare to Be Happy"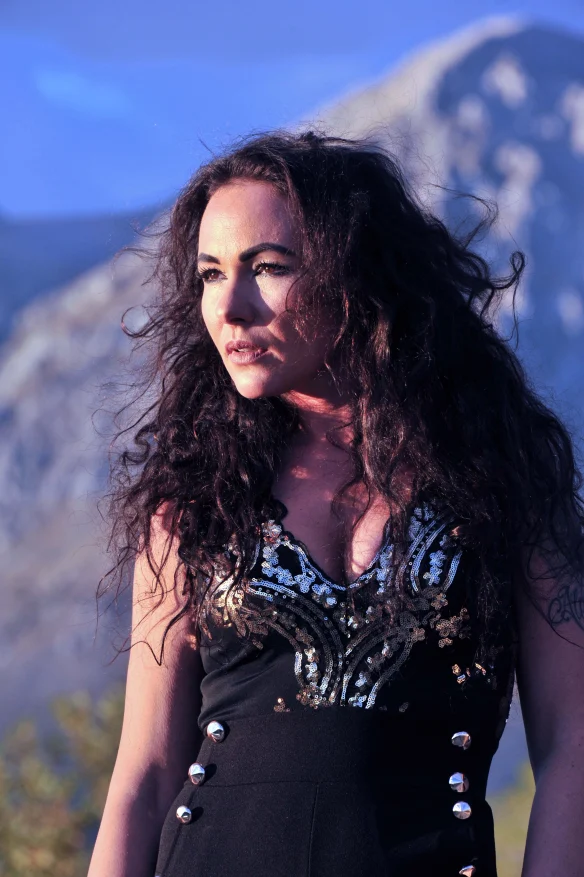 Swedish vocalist Ammouri showcases her powerful voice on debut solo album.
Swedish vocalist Marina Ammouri has a voice made for singing powerful hard rock. A classically trained pianist and a professional sound engineer, Ammouri has written and produced other artists in various genres. Her background working with various pop acts shines through in her own more rock-focused music.
Ammouri's musical style is very interesting. Much of it has a foundation in melodic rock/hard rock, but Ammouri's powerful voice and some metal-style guitar parts here and there make this different. Even standard ballads like "Bad Illusion" and "He Knows Everything About Me" become interesting due to that special voice which commands your attention.
"Fill Your Heart With Love", previously released as a single, opens the album and it is one of the strongest tracks. "Monster of Your Own Creation" is another strong track. "Starlight" is a pop song Ammouri wrote for Regina Lund which we here get a bit of a metal version of. "More Than Everything" is some kind of bombastic Heart/Bonnie Tyler-style song.
Personally I prefer the rockier songs where Ammouri's characteristic voice gets the space it needs without constraints. Ammouri's debut album is quite an arrival on the scene for this singer. It's good stuff. With more focus on smoking-hot rock songs, this will be explosive. She's got the voice.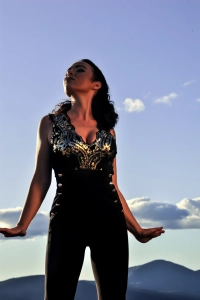 On her debut album she's worked with a number of seasoned Swedish rock veterans, including Staffan Österlind (Paul DiAnno), Pontus Egberg (King Diamond, Kryptonite, Treat, Lion's Share, Dark Illusion, The Poodles, Zan Clan and many more), Tony Borg (Alien) and Johan Kullberg (Therion, HammerFall, Talk of the Town, Dark Illusion, Lion's Share, Zan Clan).
Ammouri's debut album "Dare to Be Happy" will be released on 12th January via Pride & Joy Music.
www.facebook.com/marina.ammouri