Album review: John Corabi revisits Mötley Crüe songs on "Live 94 (One Night In Nashville)"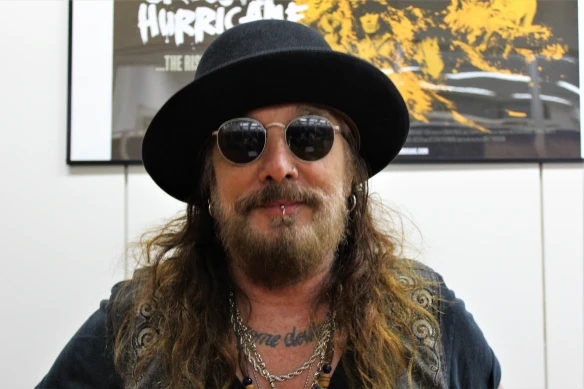 John Corabi revisits his Mötley Crüe past on new live album.
Vocalist and musician John Corabi has made a name for himself in several bands. He is currently the frontman of The Dead Daisies and has also played with The Scream, Union, Ratt, Eric Singer Project, Brides of Destruction and much more. During his few years as frontman of Mötley Crüe in the 90s, where he replaced original singer Vince Neil, he co-wrote and recorded the band's self-titled album which was released in 1994, the only Mötley album not to feature Vince Neil on vocals. It's a great and vastly underrated album. The absence of Neil means it is natural for some die-hard fans to hate it. But it is a great album. On this new live album, "Live 94 (One Night In Nashville)", recorded in Nashville on 27th October 2015, Corabi has re-recorded the entire "Mötley Crüe" album live plus an extra song, "10,000 Miles" which was originally released as a bonus track on the Japanese version of Mötley's "Quaternary" EP.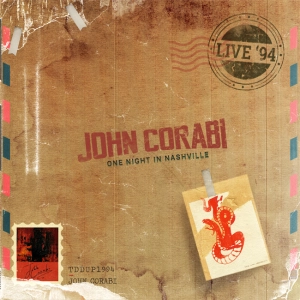 At the beginning of John Corabi's new live album we can hear him saying to the audience: "Nashville! We're gonna have fun tonight, right?" That is exactly what this is all about: a fun look in the mirror, a revisit of an album that is underrated, ignored, forgotten or misunderstood. On the original 1994 studio album, Mötley not only had a new vocalist, it also had a different sound seemingly inspired by the changing music climate in the early to mid-90s. This live album reminds us of the many great songs the studio album had. "Hooligan's Holiday" is splendid and could easily have been a The Dead Daisies song and so could "Misunderstood". "Smoke the Sky" is another terrific song and "Droppin' Like Flies" also stands out.
It also shows us what a great vocalist Corabi is. On this live recording he's backed up by Tommy Daley (guitar), Topher Nolen (bass) and his son Ian Corabi (drums and percussion) as well as guitarists Jeremy Asbrock and Phil Shouse, both of Gene Simmons Band. Corabi has an easily recognisable voice and I love it. It has character, it has sway and it rocks.
When I interviewed Corabi here in Tokyo last year, he talked about the recording of the forthcoming live album. "We went into a club in Nashville, where I live. I literally called the club owner, it was like two weeks out. I go 'Do you have a day available?' He goes 'I can give you like a Tuesday.' Fine, whatever, it doesn't matter and I promoted it for two weeks really hard. I probably had 300 or 400, 500 people in the place. I just set it up, we recorded everything and videotaped a bunch of shit from the show. I basically gave it to Michael Wagener. I asked him to do his thing. He was like 'Do you want to fix anything?' I'm like 'No! As is.'"
John Corabi's "Live 94 (One Night In Nashville)" will be released on 16th February via Rat Pak Records.
www.facebook.com/johncorabimusic