Gig review: Udo Dirkschneider and Peter Baltes revisited their Accept roots
An evening filled with classic Accept songs? Yes, please. Accept legends Udo Dirkschneider and Peter Baltes reunited on stage in Tokyo for a fantastic evening celebrating the past.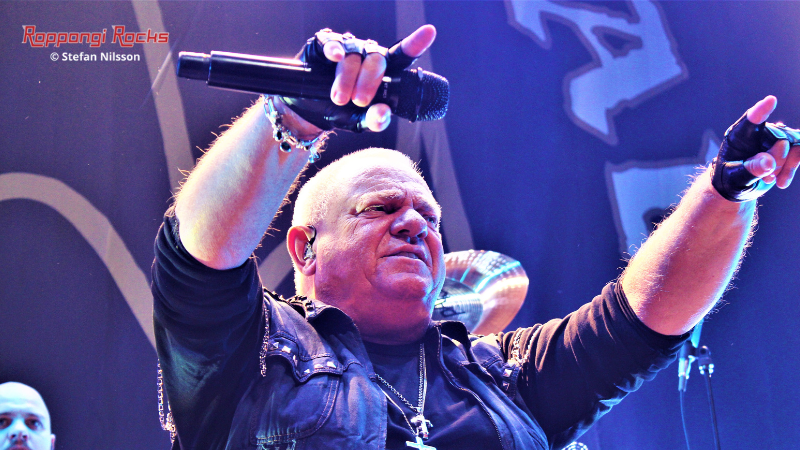 Udo Dirkschneider at Shibuya Stream Hall, Tokyo, Japan on 10th April 2023
Oh, what a perfect evening filled with heavy metal nostalgia with German metal legends Udo Dirkschneider and Peter Baltes. If you, as I did, grew up listening to the "Balls to the Wall" and "Metal Heart" albums, it is hard to not get excited about the lead singer and bassist from Accept's classic line-up reuniting and putting on a show solely made up of Accept classics from the late 70s and early to mid-80s. Nostalgia? Yeah, obviously, but the two veterans – backed up by Sven Dirkschneider on drums (who did a stint as live drummer for Saxon some years back) and Andrey Smirnov and Fabian Dee Dammers on guitars – definitely still got it. They can still deliver as they did back in the Accept days. This Monday night in Shibuya, Udo and his band delivered a set that was pure joy from beginning to end. They opened strong with "Starlight" from 1981's "Breaker" album and continued with "Living for Tonight". That, right there, was a statement about this evening: A nostalgic Japanese metal crowd spending the evening listening to their favourite tunes performed by two German metal veterans and their fab band. Here and now, us and metal. Living for tonight indeed. The set's highlight for me was without a doubt the splendid "London Leatherboys" from Accept's classic 1983 album "Balls to the Wall". Other stand-out moments in the terrific set included "I'm a Rebel" (an unreleased AC/DC song that Accept recorded and made the title track of their second studio album in 1979), "Neon Nights" and, of course, "Princess of the Dark". The fantastic show was rounded off with a flawless encore consisting of "Metal Heart", "Fast As a Shark" and "Balls to the Wall". A German heavy metal triumph!
Udo Dirkschneider, Peter Baltes and the band will be back on stage in Shibuya, Tokyo on Tuesday night for a second show with a set list of both Accept ad U.D.O. songs.