U.S. Bombs to release two new EPs | Duane Peters is back!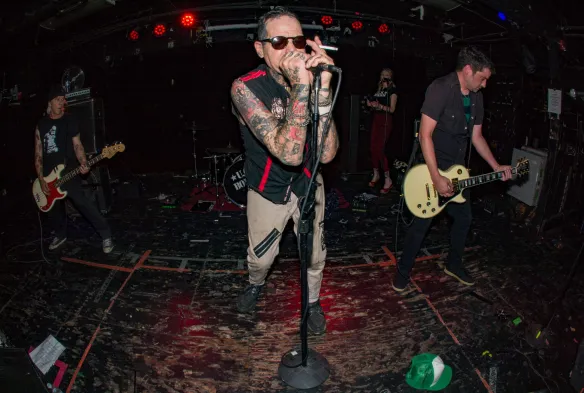 A quarter of a century into their career, California punksters U.S. Bombs are back with two new releases.
California punk rockers U.S. Bombs will celebrate a quarter of a century as a band in 2018. They're kicking off the celebrations with two new releases on 29th December via Slope Records.
"Clash Tribute" is, obviously, a tribute to legendary British punk band The Clash. On this EP we get the Americans' take on Clash classics "Death or Glory" and "Straight to Hell". It is a good way to teach the kids about the roots and paying respect to those that walked before you.
The two tracks on the "Hollywood Gong Show" EP is U.S. Bombs' first new music in many years. The two tracks, "Hollywood Gong Show" and "Midnight Run", are bang in the middle of what we have come to expect from U.S. Bombs: a sort of American combination of The Clash, a tiny pinch of Sex Pistols (more the attitude than the music) and echoes of the Swedish shoutalong melodic punk bands of the 80s and 90s. Musically there are also some similarities to The Ramones, although the vocals make the two bands sound rather different. Vocalist Duane Peters, the only remaining original member of the band, has a larger than life personality that influences and colours everything around him, including obviously the band he's fronting. His commanding voice, scarred by life and filled with experience, is perfect for storytelling.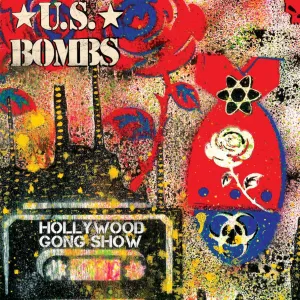 Basically this is straightforward and catchy punk rock which you can singalong to while drinking beer. It's as simple as that.
Duane Peters is getting older, but U.S. Bombs' music is still very much relevant and still catchy.
Old-school punk rock like this will obviously be made available in both vinyl and cassette formats.