Album review: Vanderberg "Devil May Care"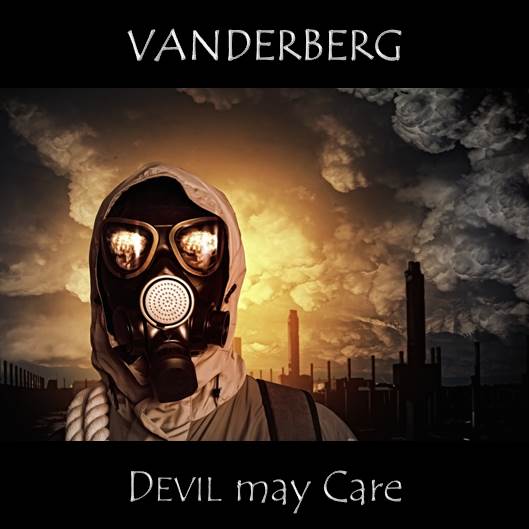 German guitarist Marc Vanderberg's promising debut album is filled with 80s-style European melodic hard rock.
German guitarist Marc Vanderberg's debut album opens with an instrumental track, "Godfather". The rest of the album consists of nine melodic hard rock songs heavily influenced by 80s icons like Yngwie Malmsteen and Europe. In addition to Yngwie, Vanderberg names the two Europe guitarists John Norum and Kee Marcello as major influences. His devotion to Swedish guitar heroes is obvious, especially when a former Yngwie Malmsteen and John Norum vocalist appears on the album: Göran Edman (Yngwie Malmsteen, John Norum, Madison, Vinnie Vincent) sings lead on two tracks, "Devil May Care" and "Infinite Love".
The songwriting and the production smells of the 1980s. The lyrical themes are also mainly of the type that were the norm back in the day. That is not a bad thing with this kind of guitar-based melodic hard rock. This may be an album that will appeal to those of you who don't mind stepping in to a time machine and go back 30 years in time to a period when Swedish metal was dominated by melodic hard rock with plenty of guitars and keyboards, long before Sweden and the rest of Scandinavia turned into a centre for extreme metal.
While the two songs sung by Edman are great, "Corrosion of Society", with Paulo Cuevas on vocals, is a clear favourite track with heaps of energy and a drive that sets it apart. On "Pray", Vanderberg handles vocals himself while other vocalists appearing on the album include Boban Vasileski and Chris Divine.
This is a rather promising debut album. As a next step it would be great to see Marc Vanderberg put together a proper band with a permanent vocalist. Albums like this with many different guest vocalists often has the feeling of being a project and it creates the problem of how the album can be performed live.
Vanderberg's debut album "Devil May Care" will be released on 18th November on HearYou Music.
www.facebook.com/marcvanderbergofficial