Gig review: Napalm Death – Birmingham's finest crushes Tokyo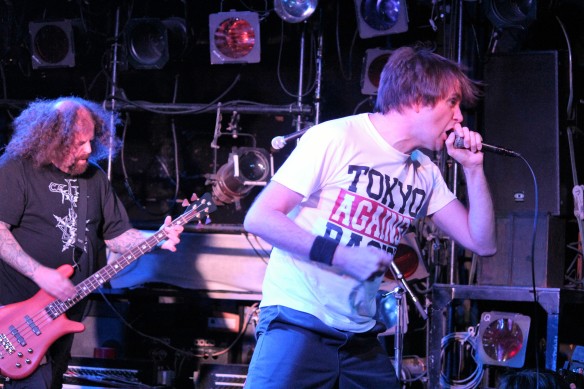 Birmingham's finest, Napalm Death – quite possibly the best band in the world right now – returned to Tokyo for a grindcore knockout at Club Quattro in Shibuya as part of a Japan tour taking them to six cities.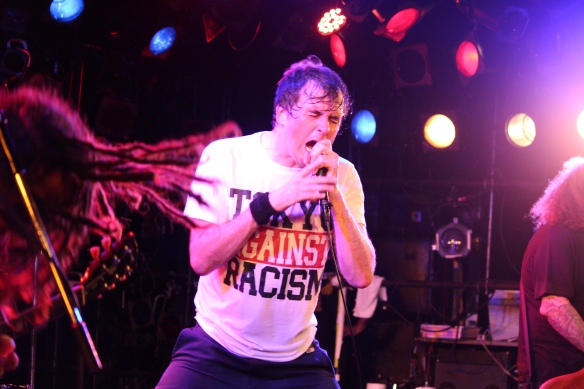 Napalm Death from Birmingham is not only a legendary grindcore band. Napalm Death is currently better than ever. It is quite possibly the best band in the world right now. They released a new album last year which is one of their best and I don't think they have ever been better live.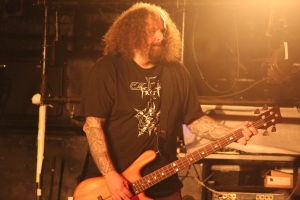 Napalm Death has done numerous tours in Japan since they first came here back in the 1980s. Most recently they swiped the floor with the all other acts at the major Loud Park festival in Saitama Super Arena in October 2015.
Gigs in Japan normally start early, at around 7:00pm, and most international headliners perform without any opening acts. But with three local opening bands on the ticket this evening, it is past 9:30pm before Napalm Death walks on stage. It is all part of the normal Napalm Death experience for them to bring along some local bands and showcase them to the Napalm fans.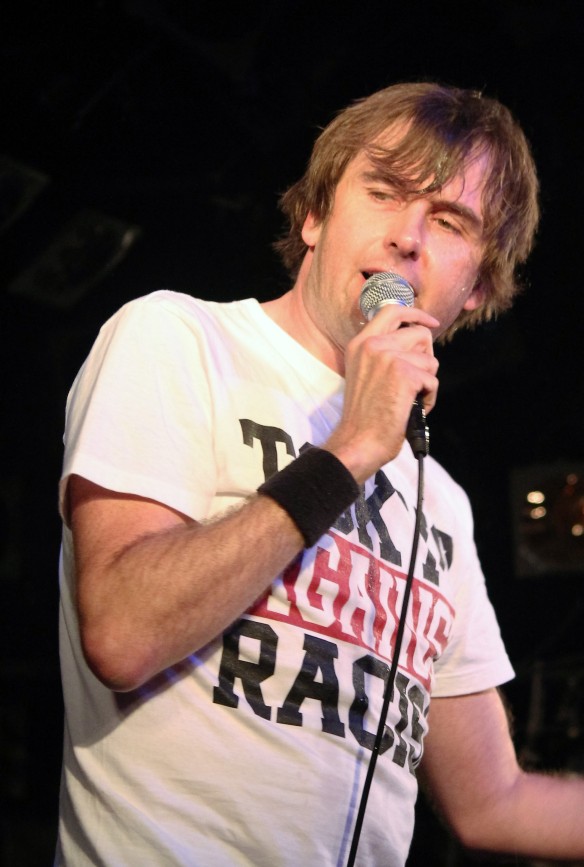 As soon as Napalm Death enters the stage, we get beautiful and ear-crushing mayhem in the form of world-class English grindcore. We get a 25-song set over an hour and a half. With an extensive back catalogue starting with the band's 1987 debut album "Scum", Napalm Death has a nice problem when it comes to putting together set lists. This evening we get a career-spanning selection from "Scum" to last year's phenomenal "Apex Predator – Easy Meat". We also get two great covers: Cryptic Slaughter's "Lowlife" and, of course, Dead Kennedys' "Nazi Punks Fuck Off".
The evening's highlights for me are without doubt the terrific versions of "Scum". "Metaphorically Screw You" and "Nazi Punks Fuck Off". The finale with "Persona Non Grata" and "Smear Campaign" back-to-back is also fantastic.
On this Japan tour, frontman "Barney" Greenway, bassist Shane Embury and drummer Danny Herrera – all long-time Napalm Death members – are joined by stand-in guitarist John Cooke (Corrupt Moral Altar, Venomous Concept), who does a fab job filling in for Mitch Harris.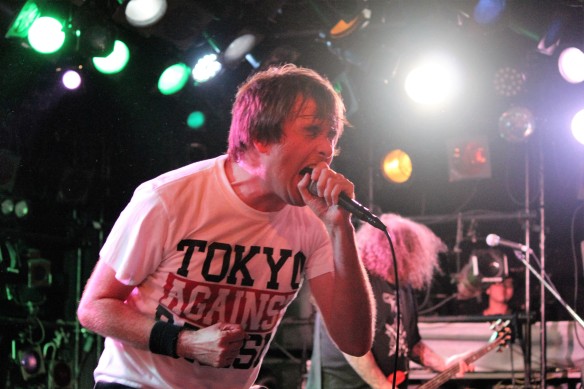 The band performs a faultless set with frenetic energy. Napalm Death's band members always deliver and often exceed expectations. This evening in Tokyo is no exception. Barney has his own unique body movements on stage, perhaps best described as a crossbreed of late Joy Division frontman Ian Curtis and comedian John Cleese. I get exhausted from just looking at Barney running around on stage.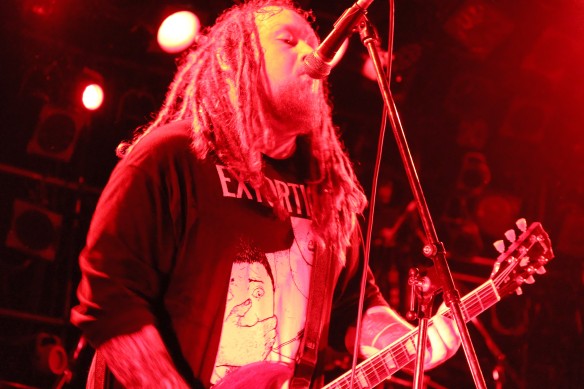 Do yourself a favour and go and experience Napalm Death live.
Napalm Death – set list – Club Quattro Shibuya, Tokyo, Japan – 5th September 2016
Apex Predator – Easy Meat
Instinct of Survival
On the Brink of Extinction
Smash a Single Digit
Metaphorically Screw You
Mass Appeal Madness
Greed Killing
Unchallenged Hate
Everyday Pox
Taste the Poison
Next on the List
Cesspits
Scum
Life?
The Kill
Deceiver
You Suffer
Suffer the Children
Siege of Power
How the Years Condemn
Retreat to Nowhere
Lowlife (Cryptic Slaughter cover)
Nazi Punks Fuck Off (Dead Kennedys cover)
Persona Non Grata
Smear Campaign