Interview: Paul Shortino talks about his upcoming Japan shows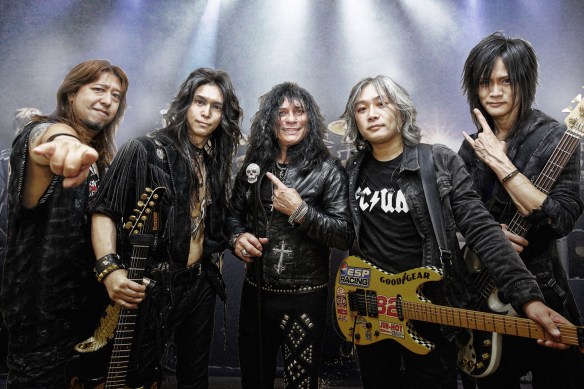 Paul Shortino returns to Japan with a show packed with Rough Cutt, Quiet Riot and King Kobra material.
He made a name for himself with Jake E. Lee in Rough Cutt. He also sang with the Hear 'n Aid project alongside Ronnie James Dio and Rob Halford before he fronted Quiet Riot and later King Kobra. Roppongi Rocks' Stefan Nilsson had a chat with American vocalist Paul Shortino ahead of his two Japan gigs on 21st-22nd June.
What can the Japanese fans expect from your upcoming Paul Shortino Band shows in Japan? "The fans can expect a high energy show with lots of fun and great musicianship. I'm so honoured to perform with such talented and humble musicians. Great line-up with Jun Senoue on guitar and keys, Nozomu Wakai on guitar, Shoyo on bass, Louis Sesto on drums and Shigeki Fujii on background vocals."
Will it be a set list that spans your entire career? "The set list will be songs from the two Rough Cutt records, the Quiet Riot record I recorded and some songs from earlier Quiet Riot to pay tribute to Kevin DuBrow. We will also be doing songs from King Kobra and 'Back On Track'. I will perform a duet with Shigeki Fujii, doing "Stars" from Hear 'n Aid, a tribute to Ronnie James Dio."
The Paul Shortino Band consists of Japanese musicians. How did this band come together? "My wife Carmen was contacted for me to do a symposium and live performance in Nagoya. Jun put the band together. I had worked with Jun Senoue on the Sega game 'Sonic Adventure' and recorded the song 'Dr. Eggman'. I believe Louis Sesto had a lot to do with this. This band is so amazing. We are planning to do some recording and future shows."
In the 80s, you fronted a Quiet Riot line-up that while it didn't have any original members, it featured some serious pedigree and skill in Frankie Banali, Sean McNabb, Carlos Cavazo and Jimmy Waldo. What do you most remember from your time with Quiet Riot? "That was a great band. It's too bad we didn't do another record. We spent a year working together on the 'QR' record. We all got really close working everyday together. We toured South America and Japan and then the band came to a halt. I only wish we would have toured more and would have done another record. However, the band got derailed somewhere along the way and we parted ways."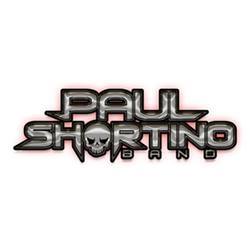 You have performed in Japan before, including with Quiet Riot in 1989. What's your best memory from Japan? "In 1989 Quiet Riot did a promotional tour with Grover Jackson and Charvel guitars. Then we performed in Osaka and Nagoya and three days at the Sun Plaza in Tokyo, where we filmed the shows that later came out on a DVD. That whole experience in Japan was amazing! Seeing Japan outside of touring and performing. Playing to the fans, then experiencing Mount Fuji was beyond words. Big love for the Japanese people and culture."
You've played with several major acts during your career and also had a prominent role in the Hear 'n Aid project. What's your career highlight so far? "I feel super blessed to be able to do what I love to do all my life. I know nothing else, except the song in my heart. So, really every aspect of my career has been a true blessing and highlight. I will say that I was very honoured to be a part of 'Stars' with everyone involved and the late great Ronnie James Dio. 'Spinal Tap' was pretty cool and followed me throughout my career. Haha!"
You appear in the cult move "This Is Spinal Tap!" How did you end up acting in this movie? "Well the way this came about, Rough Cutt was performing, Jake E. Lee was in the band, at the Troubadour, located in Hollywood. The band ran an ad in a local newspaper that we were performing at the Troubadour. The casting crew for 'This Is Spinal Tap!' saw the ad and asked Jake, Dave and myself to meet with Rob Reiner. I showed up first dressed in my white leather. Mr. Reiner and wardrobe said 'We have Duke Fame. No need to interview anyone else!'"
After Japan, what's next for you? Are you now mainly busy with the Raiding the Rock Vault show in Las Vegas? "Raiding the Rock Vault is an amazing show! I love doing it and will continue to perform in it five nights a week! I am also working with my Rough Cutt band mates, rekindling our relationship, writing songs and hoping to release another CD next year. I am hoping the Paul Shortino Band will be putting out some material of our own in the near future too, and touring with Paul Shortino Band would be fantastic! The difference with Paul Shortino Band is that I get to perform all of the parts of my musical career. It's a win for my fans and myself. Big love and see you in Japan very soon!"
Paul Shortino Band will perform in Osaka on 21st June and Tokyo on 22nd June. www.creativeman.co.jp/event/psb2017/