Gig review: Pretty Maids – the Danish melodic hard rock veterans have still got it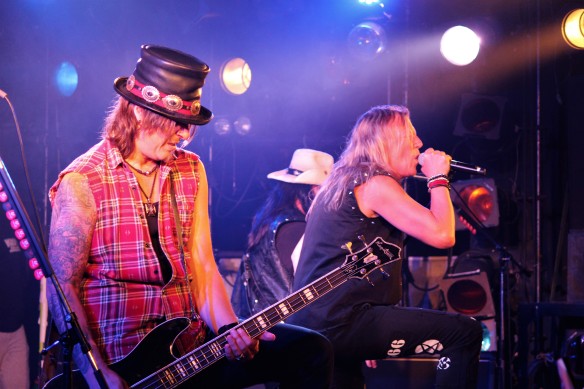 Danish melodic hard rock veterans Pretty Maids deliver a solid gig in Tokyo in front of their loyal Japanese fans.
Just prior to coming to Japan for yet another round of gigs, melodic hard rockers Pretty Maids opened for KISS back home in Denmark.That gig must have given them some confidence and energy, because when they walk on stage in Tokyo for the second of the band's two Tokyo gigs, they are on fire as they open with "Mother of All Lies".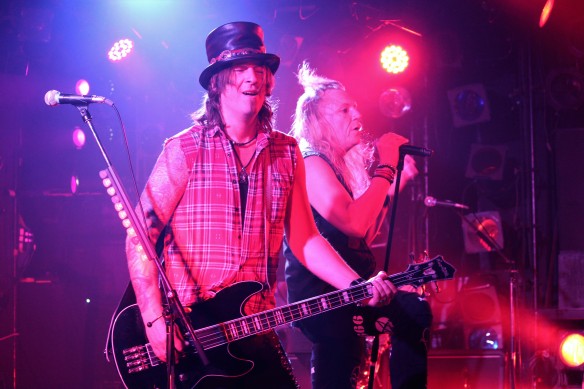 The current line-up of Pretty Maids features the two original members Ronnie Atkins on vocals and Ken Hammer on guitar, plus bassist Rene Shades. There are also two newcomers (and vitamin injections!) since they last performed in Japan in 2015: Swedish guitarist/keyboardist Chris Laney (Randy Piper's Animal and Zan Clan) and drummer Allan Sørensen (Royal Hunt). The band is tight and delivers. But it is frontman Ronnie Atkins that sets this apart. His voice is still intact after all these years and he still knows how to entertain an audience.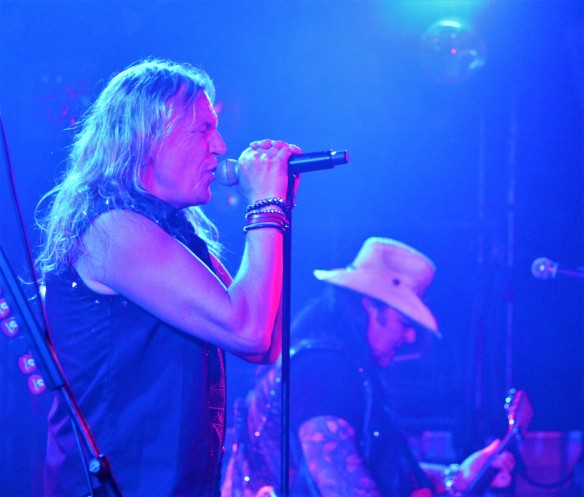 I first saw Pretty Maids in concert in 1990 and most recently at Loud Park in 2015. This evening in Shibuya we get a full-blown headline gig with all the goodies we want. We get fast rockers and we get some power ballads, just as expected when one of the best Scandinavian melodic hard rock bands performs in Japan.
Melodic hard rock bands from Scandinavia has a long tradition of having a loyal fan base in Japan. Pretty Maids is no different. The Japanese love affair kicked off with Europe back in 1983 and soon thereafter Pretty Maids was one of the leading bands in a big crowd of Scandinavian bands finding success in Japan.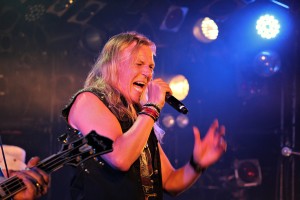 This evening the band is in a playful mood. We not only get the band's classics and plenty of their newer material. We also get some great cover songs. We get treated to a part of Pink Floyd's "Another Brick in the Wall" as an intro to "I.N.V.U.". Then we get a big chunk of Scorpions' "Rock You Like A Hurricane" as well as John Sykes' "Please Don't Leave Me" (a cover Pretty Maids recorded in 1992). The band's latest album, "Kingmaker", was released in October last year and this evening we get to hear three songs from that album: "Kingmaker", "Bull's Eye" and "Heaven's Little Devil".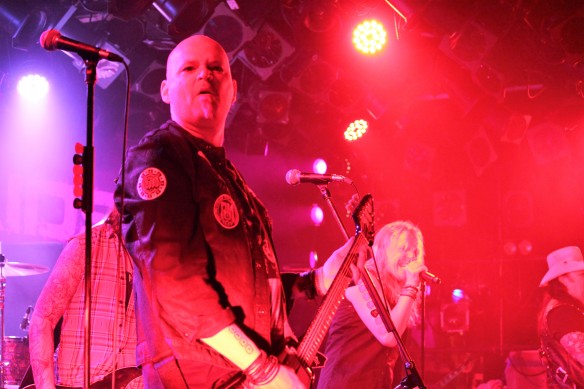 The best song of the night is the band's 80s classic "Back to Back", which is only rivalled by "Future World" during the encore. We get a long set filled with great music. The gig doesn't really have any dips and the crowd keeps going throughout the gig. The audience knows all the words to the newer material as well as the classics from the 80s.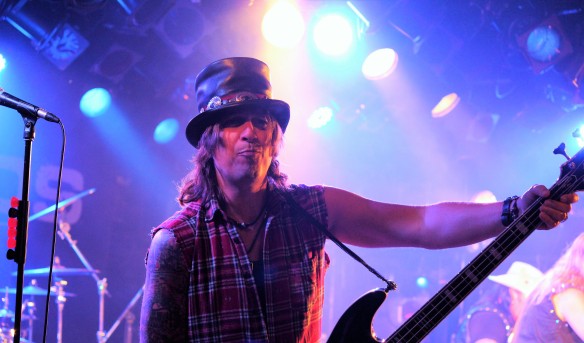 Pretty Maids – Club Quattro, Shibuya, Tokyo – 1st June 2017 – set list
Mother of All Lies
Kingmaker
Red, Hot and Heavy
Walk Away
Heaven's Little Devil
Yellow Rain
Rodeo
Savage Heart
Pandemonium
Another Brick in the Wall (Pink Floyd cover)
I.N.V.U.
Bull's Eye
Rock You Like A Hurricane (Scorpions cover)
Eye of the Storm
Please Don't Leave Me (John Sykes cover)
Back to Back
Future World
Little Drops of Heaven
Love Games