Album review: Skeleton Wolf – blackened thrash from Indiana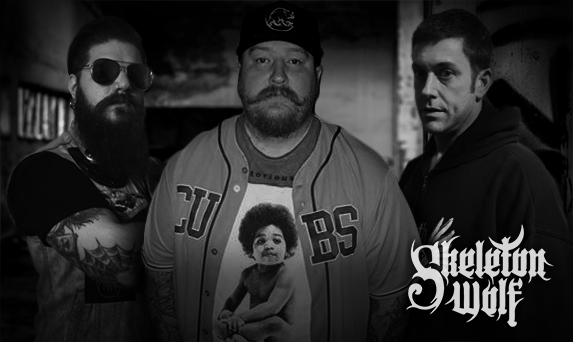 American extreme metal band Skeleton Wolf will release its rather promising debut album in June.
Extreme metal is so far having a good 2016 with some great releases from both new and old bands. Indiana in the US is home to Skeleton Wolf, an interesting new name.to emerge on the scene.
Skeleton Wolf's debut album's off to a flying start with "Bow Down To Death", a fast and brutal track that is very good.
"At the Sixth Foot" has a long intro with a horror movie feel to it. The track then explodes with some thrash metal riffs and moves into black metal territory with Tim Green's vocals (his voice mostly lives in Abbath's backyard, right next to Johan Liiva). They call the version of extreme metal they play blackened thrash and while labels are always tricky, I think that pretty well explains what Skeleton Wolf is.
"M.P.F.F." is a fierce thrash metal track that stands out with its attacking guitar shredding. "Whatever Demons (We All Have Them)" and "Eternal Lies" are other great tracks with a big sound and great guitars.
The album closes with "Forever Awake", an interesting and somewhat different track. It has a melody that is more mainstream heavy metal and combines that with thrash metal guitars and harsh vocals. A bit weird but it keeps things interesting.
"Skeleton Wolf" is a rather promising debut from a talented band with something good going on. Rather than just copying what's already been done by others, Skeleton Wolf are not exactly trying to reinvent music but put their own twist on extreme metal with their blackened thrash.
The "Skeleton Wolf" album will be released on 10th June.
"Skeleton Wolf" track listing
Bow Down to Death
At the Sixth Foot
M.P.F.F.
Whatever Demons
Eternal Lies
She's Insane
Forever Awake
Skeleton Wolf – band members
Tim Green – vocals
Brett Schlagel – guitar
Jeff Mason – bass