Interview | Treat: "We're not a jukebox band!"
When Swedish melodic hard rockers Treat recently toured Japan for a third time, Roppongi Rocks' Stefan Nilsson met the band for a chat about the balance between being a nostalgia act versus creating new music.
Melodic hard rockers Treat had their heyday in the 1980s, releasing their debut album "Scratch and Bite" in 1985. Quickly becoming a name in their native Sweden, they were invited to open for W.A.S.P. during their first tour of Sweden in 1984 and did the same for Queen and Gary Moore in 1986. The band then made an international impact when they had some airplay on MTV of the video for "World of Promises" and were invited to play the Monsters of Rock tour in Germany in 1988 with the likes of Iron Maiden, KISS and David Lee Roth.
In 1990 they toured Japan for the first time, but shortly thereafter melodic hard rock was no longer flavour of the month. Vocalist Robert "Robban" Ernlund left the band. He was replaced by former Swedish Erotica and future Yngwie Malmsteen and Candlemass vocalist Mats Levén. With Levén, the band put out a great record but commercially it didn't make much of an impact and the band soon thereafter called it quits.
In 2006, in conjunction with the greatest hits album "Weapons of Choice" being released, the band reformed and has since put out two great records of melodic hard rock, 2010's "Coup de Grace" and 2016's "Ghost of Graceland". In January 2015 they finally returned to Japan for a few gigs as special guests of fellow Swedish rockers Europe. That laid the groundwork for their recent return for two great gigs in Japan in 2017.
The current line-up of the band is the same as they had in the late 80s: Anders "Gary" Wikström on guitar, Robert "Robban" Ernlund on vocals, Jamie "Jompa" Borger on drums and Patrick Appelgren on keyboards. Having used a couple of different bassists, last year they recruited Pontus Egberg as a permanent member. He is also a member of King Diamond and Kryptonite and was previously in The Poodles, Zan Clan and Lion's Share. As I watch Treat perform live the day after the interview, it is obvious that Egberg brings this to a whole new level. He's a rock-solid bassist who also knows how to perform on stage.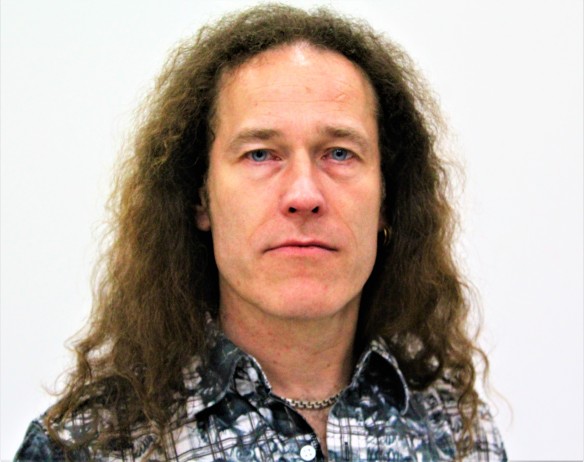 "Earlier I played in The Poodles and we toured together, The Poodles and Treat, around 2010," explains Egberg. "Thus, we know each other from then and earlier too. When it was time to make a new album, 'Ghost of Graceland', I got a call from Mr. Wikström who wondered if I could help them by playing bass on the album. And that's how I joined. Since then we've been out playing a bit in Europe and at home in Sweden too. It's worked great so far."
The loyal fan base in Japan is still there. In Japan, Treat's albums have been licensed by local record company King Records. "It's an important market for all artists," says Patrick Appelgren. "That's how it is. It's very different from the European and American markets. Here you still sell physical albums."
Band leader Anders "Gary" Wikström continues: "The Japanese fans had waited a long time for us to come back and play. Yes, there was an audience for us here. We didn't really know if the audience still existed, but they were here and then it is up to us to nurture that audience. We need to come here more often and follow up properly. To come here and play is something we obviously like to do. It's hard to beat the impressions we get when we come here."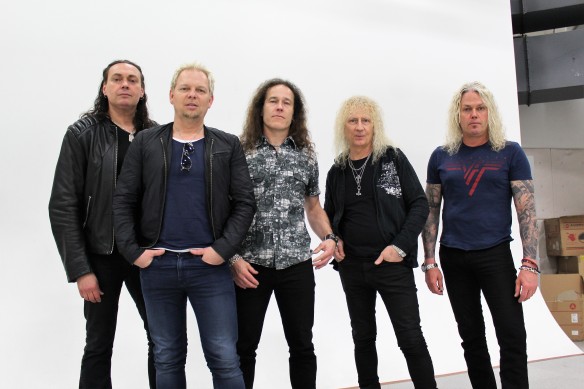 So why did the band decide to reunite in 2006? "Anders and I sat in car on our way to Sweden Rock," says Jamie Borger. "Yes, we were going to check out Mötley Crüe," adds Wikström. "I thought that we could have another go with this band. It's fun. All of us had continued with music so it wasn't impossible," says Borger who during Treat's hiatus played with Talisman. "It was quite simple to get everything to work again music wise. When we all got together in the rehearsal studio it really clicked once again."
Robert Ernlund continues: "I didn't realise there was still any interest in Treat. But we had fan clubs all over the place. What? Still? Unbelievable! When we got touring in Europe and played a song from 'Organized Crime', everyone was singing along. Shit!"
Having fun has always been at the centre of how Treat operates. "When we started to work on the greatest hits album it was kind of a test," explains Appelgren. "That's when we realised it was fun to play together and be around each other again. That resulted in us doing a new album and then one more album. If it wasn't fun…" Wikström continues: "In the 80s we had pressure on us to tour to promote an album. Today it is all about performing, connecting with fans. That's a goal in itself. That's a big difference. That's why it is important that we're having fun. Otherwise there won't be any music."
Treat is a band with experienced musicians who keep themselves rather busy not only with Treat but also with working with other artists as producers, sound engineers and musicians. Thus, Treat rehearsals are few and far between. "We rehearse when we have something specific coming up," says Wikström. "You sort of have to trust that everybody is rehearsing on their own. It's not like when we played with the band full-time. Then we met in the rehearsal room to have something to do. Today we're so busy that we have to schedule things properly." Appelgren adds: "We're experienced. When we were 20, we lived in the rehearsal room." Egberg continues: "As everyone has so many other things going on, it's a necessity that everyone deals with this professionally and that they have done their homework when we meet up for rehearsals. Otherwise it would never work."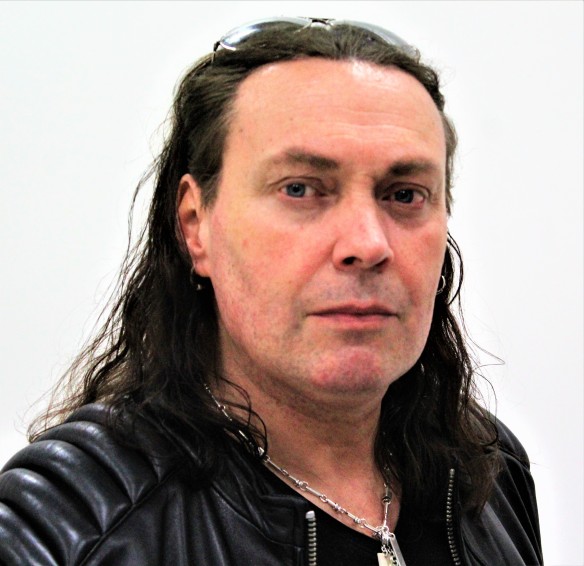 In 2013, after a great reunion album and some successful touring, the band took a bit of a break. "We were actually a bit unsure if we were going to continue," explains Wikström. "Should we or shouldn't we? Unlike many other acts, we never did a farewell tour. For us it's a lot about inspiration when we make music. We are not a jukebox band! We don't just tour and play old songs from the past. I don't think that is justifiable, Treat without any new music to showcase. We want to show people that we are active. Music comes first, then playing, then touring. That's the order it has to be in. We can't just fall back on our old songs. I love playing songs we did 30 years ago that people still like. It's fantastic. But it can't be just that. Whenever we have added newer songs in our set list, we've had stronger and better gigs. Many people have told us that we are one of the very few bands whose new songs are as good, or even better, than back in the day."
With a back catalogue consisting of seven full-length albums, Treat has plenty of great songs to choose from. "It's hard," says Wikström. "But it sort of leaves many wanting more which is an advantage." One way of dealing with this dilemma is to play medleys, such as the "Dreamhunter" medley they performed on the Japan tour. "We have to do it that way," says Wikström.
The response to the newer songs has been great at the live shows. "When we play some of the old hits, we get a nostalgic reaction from the audience, but the newer songs have really worked well," explains Egberg. Ernlund continues: "They've been growing on people. Take the 'Coup de Grace' album, it's really grown on people and properly landed. The new album too, slowly but steadily. The more we play the more they have become part of the Treat catalogue." Borger adds: "These gigs that we are doing now, we kick off with three new songs in a row, before we look at the back catalogue. We've planted them there to show that we actually have great new songs that we can play. It feels great, they're great songs and that's why we start with them."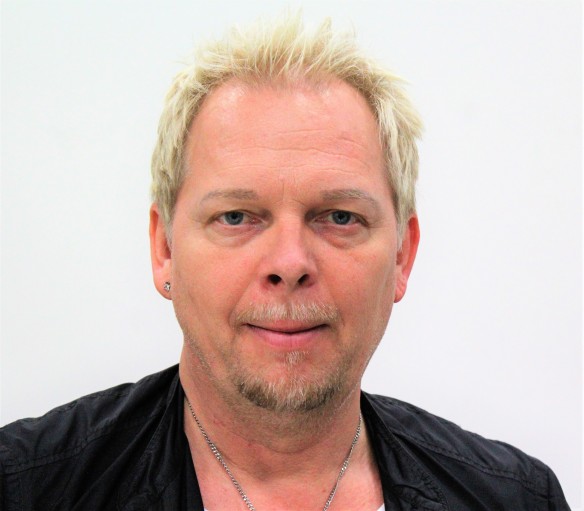 How does the band create new music? "The engine is Anders and the rest of us contribute our own things. All of us have some unique abilities and that's how we try to get the best out of all of us," explains Appelgren. Ernlund continues: "With this record, 'Ghost of Graceland', we were in a situation where we had to ask ourselves if we should continue or not. Then one day Gary calls and says he has ten songs. Oh, OK! Then we worked on it from there."
"In the end it is the personal touch which all of us put into the music," says Wikström. "That is very important for how any band is defined as a band. I understand that very well from my work as a music producer. Nowadays it is very easy to create music on your own and then call it a band or a project or whatever. That's how many are doing things now. That's why it is even more important for us to use a proper studio where we meet up. It is a kind of a pep talk for ourselves: now we're making a record, laying down the drum tracks with everybody there together. Even if we don't record the entire album there and then, it serves as a morale boost by getting everyone focused on working together. That's how you have to do it in order to catch the feeling we had when we recorded albums in the 80s when there were big budgets to make albums, when you went away abroad for two months with the whole band staying at a hotel. You can forget about that nowadays as there is no budget for such things. But one can recreate that feeling a bit by meeting up and do things together."
How does Treat create new music but stay within what is expected from the classic Treat sound? "It sort of happens naturally," says Appelgren. "It depends a lot on the musical arrangements. How I play my keyboards, what Jompa does with his drums, how Robban sings. It's the way it all interacts, that's what makes it Treat."
Wikström elaborates on Treat's creative process: "It's kind of brutal. If I have a couple of song ideas in my back pocket that I show the rest of the band, it is very clear if it doesn't fit. Then those ideas won't make it. That's how it is. If people don't get turned on by the song idea, then I just put them to the side. Somehow we all feel what kind of things can be worked on together to arrive at our finished songs. I also think about this technically: writing things that will fit well with Robban's singing. It has to fit or it won't be much fun because his voice will front this. The vocals are a key component in our songwriting."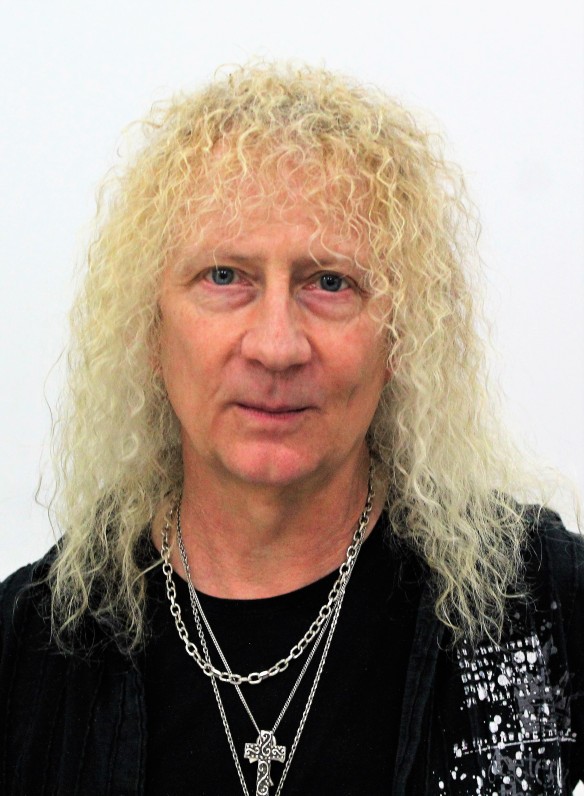 A live DVD, "The Road More or Less Traveled", recorded at the record company Frontiers Music's own festival in Italy last year, was released earlier this year.
"There have been big gaps between the albums. We get punished for that. We need to make more frequent releases to keep things cooking," says Wikström.
Treat's summer is filled with festivals and gigs in Europe. "I will also try to sit down during the summer to start work on a new album," says Wikström. "I'm at least going to start so that we have a chance of getting the new album released during next year."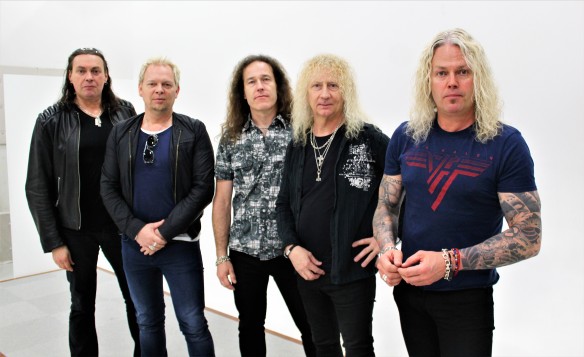 They have an existing record deal with Frontiers Music for the next album too. "They love what we do!" says Wikström and Egberg continues: "They almost have a monopoly when it comes to melodic hard rock nowadays." Appelgren adds: "They're an indie label which is almost a major in this category. It is a bit of a monopoly but they have really succeeded. They have really managed to attract bigger artists away from the majors."
While Frontiers has its own festival, they don't seem to have moved into producing tour packages, despite their extensive artist roster. "It is almost surprising that they haven't done that, taking a couple of acts and get them on the road on a tour together. It should be a good business idea for them," says Egberg.
During their third Japan tour, Treat shows us that they are better than ever. Their newer material is great and with the addition of Pontus Egberg on the bass and back-up vocals they have got a heavy vitamin injection. This is definitely no mere nostalgia act.