Interview: Dani Filth of Cradle of Filth
British extreme metal band Cradle of Filth recently returned to Japan after a 16 year absence to do a great gig at the Loud Park festival. Roppongi Rocks' Stefan Nilsson had a backstage chat with frontman Dani Filth where they discussed band chemistry, the brilliant new album, the creative process behind it ("a very prolific writing session slash team building exercise slash drinkathon"), the role of visual and lyrical themes, soothing the soul by getting demons out and much more.
Cradle of Filth likes to be controversial. But behind the sometimes provocative images and lyrics that have been constants in the band's career, there is an intelligent and hardworking rock band. Dani Filth, fearless leader and frontman, is still going strong 26 years after founding the band. Over the years there have been many line-up changes. However, in the last few years Cradle seems to have found a stable and terrific line-up consisting of Dani Filth on vocals, Martin "Marthus" Škaroupka on drums, Daniel Firth on bass, Lindsay Schoolcraft on keyboards and guitarists Richard Shaw and Marek "Ashok" Šmerda. The Japan visit is the start of a new world tour which will see them return to Japan in May.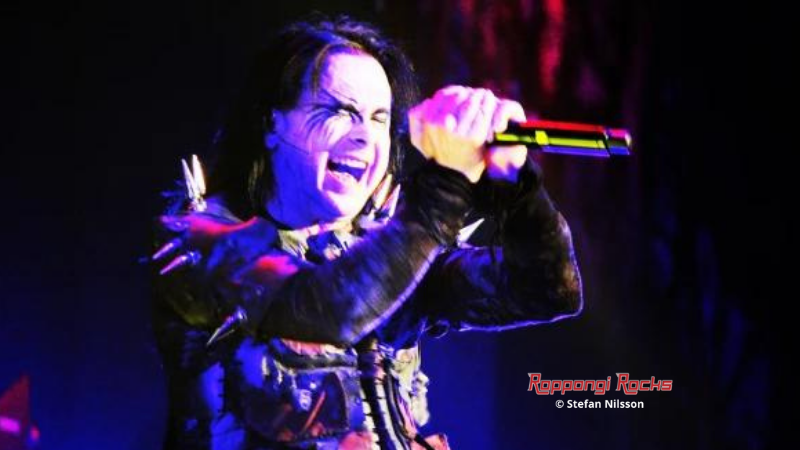 "It's brilliant being back. We haven't been back for 16 years apparently," says Dani Filth as we meet a short time before Cradle of Filth is due on stage at the Loud Park festival in Saitama outside of Tokyo. The band's latest album, "Cryptoriana – The Seductiveness of Decay", was released in September and has been favourably received. "We're particularly proud of it, yeah. Much of this year has been spent in the studio. Since we finished in the back end of May, we've been constantly entrenched in interviews and continuing to do so."
With such a fab new album just released, the Japanese fans are hoping for some of the new material to be played at the festival. "We're only playing for 50 minutes, so it's really gonna be a cross-section of fan favourites. When we come back in May, we'll have the opportunity to play for an hour and a quarter, so you can introduce more tracks from the new album. Obviously people expect new stuff, the last record, a cross-section of fan favourites and then we want to put some stuff we haven't played for a while. If the drummer had anything to do with it, the gigs would be three weeks long each."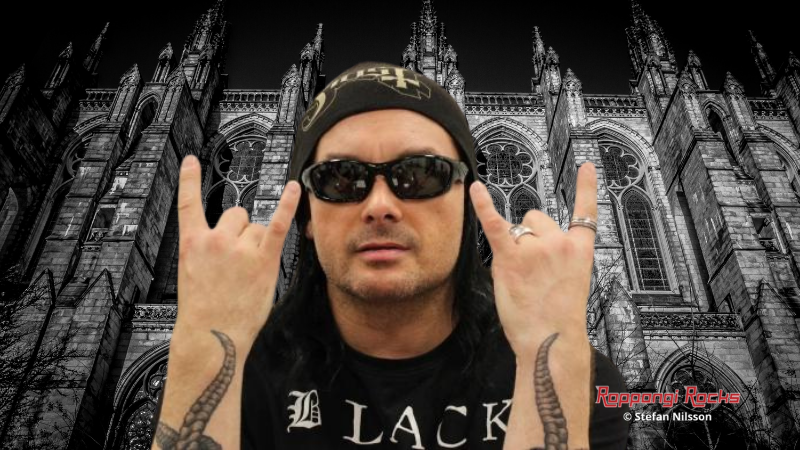 Drummer Martin "Marthus" Škaroupka joined Cradle in 2006 as the replacement for Adrian Erlandsson. He has taken on a leading role in the band, adding keyboards and orchestration to his drum duties. "He's obviously the backbone of the band. Everybody has contributed a lot to this record. When it came to the writing session, we went to the Czech Republic, to the hometown of Ashok and Martin. We were playing a festival in Slovakia at the end of a two-week period, so we thought, without sounding too profane about it, it was obviously going to be cheaper doing it with everybody meeting in the Czech Republic than it would be somewhere like London. Basically, everybody came together to create ideas. We didn't really think that we'd come away from that with pretty much 90% of an album written, but we did because everybody had done so much pre-production. They came with whole songs and bits of songs and then riffs, pieces of the puzzle to put together. It was just a very prolific writing session slash team building exercise slash drinkathon."
The British band is now rather international with members from all over the place. The current line-up, perhaps the band's best ever, is solid and there seems to be great chemistry. "Yeah, it's very strong. We're very close… Well not close geographically, we're literally spread across the known universe. But when we get together, like yesterday for example, we all went out together on a sightseeing trip. We walked around the whole of Tokyo. When we're on tour we spend a lot of time together. Everybody is very appreciative of one another. We have a good laugh together. There's a good connection. That's very important. My other band, Devilment, played this year at Bloodstock. Fortunately Richard, the guitarist, lives a couple of stops away, up the motorway from the venue. So I stayed around his for four days."
Cradle of Filth has always been a theatrical, cinematic extreme metal band. But its sound has evolved over the years and taken twists and turns. "That's important obviously, because you don't want to make the same record twice. Although, obviously, the building blocks of the band are there. You don't want to stray too far away from the blueprint of what makes the band what it is. It's like picking a set list for a show. Although you literally don't write a game plan out, it's a bit more natural than that. But you've gotta look at, also, the fact that you don't want to stray too much away from the beaten path. But it's gonna be novel enough that it's new: new elements, old elements. You can make some big mistakes writing an album. This one, because the way the band gels, we literally just wrote… Some of the songs we developed on previous records. There is some stuff that didn't make this record that might make another record. Some were whole songs which people introduced at the writing session. Others were just composites of lots of different ideas. I think that the only important thing is it sounds very British, it sounds Cradle of Filth, very cinematic. But at the same time, slightly different from everything else we have done."
How important are the non-musical parts such as visual and lyrical themes to the overall Cradle package? "I always do that off the back of the music. I think it would be very selfish and I think it limits the scope of… When you're trying to write material, if you've been told how it's going to be… I mean, if you're going to do a full concert record, it would be good sometimes to come up with the ideas beforehand, so people got parameters to work within. But for this album, I wanted to… It came so swiftly off the back of the last record as well. I just wanted people to come up with their own ideas and bearing in mind it is going to have a common theme, it's going to be quite concise and I can come up with ideas from that. The songs gave a flavour that enabled me to come up with a concept."
In addition to new Cradle songs, the new album contains a terrific cover song, Annihilator classic "Alison Hell". "We've been wanting to do it for absolutely ages. I think the catalyst was the fact that we bumped into Jeff Waters from Annihilator on a couple of occasions recently, mentioning to him our desire to do it and he was 'Yeah, man. You guys would do such a good job with it'. We felt compelled to do it. And also, because the nature of the song, it's very ornate and creepy and very musical. I think it sat very well with the rest of the album. Strangely enough, a lot of people have said 'Oh, I really like that track' without even realising it's a cover version, people who weren't familiar with Annihilator. Jeff's heard it and he loves it, which is good. He actually put on his website that he thought it's the best cover version he's heard of an Annihilator track."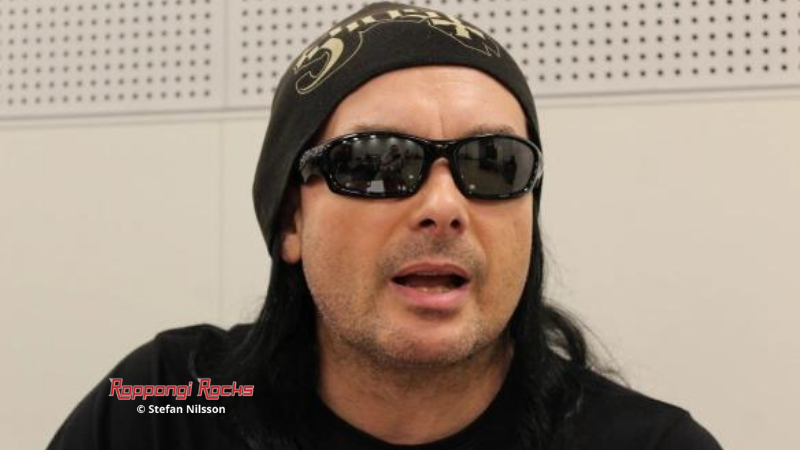 With a new album out, Cradle is also starting a new touring cycle with Japan being the first gig on the new tour. "Yeah, this could be considered the first show. In a couple of weeks' time we've got a UK tour. Then we've got a couple of things pencilled in that haven't been totally confirmed. The main bulk of the world tour starts mid-January and literally goes right through till the end of June. We're only doing a handful of summer festivals because we're concentrating on winter festivals next year, so that in 2019 we can do the whole run. Otherwise we would just be sitting on our asses in 2019."
With a busy schedule for Cradle, does Dani have time for Devilment and other projects? "Yeah, absolutely. Well, not any other projects. I am still starting my novel, but every time the opportunity comes around, there's something else to fill it. 'We gotta do a new album.' That's what sucks the life out of that. But Devilment, people are saying 'It's just putting more on your shoulders', which is true, but it's also like an escape valve, pressure valve. It's something I can do that kind of soothes the soul. Because you get a lot of demons out that get in the way elsewhere."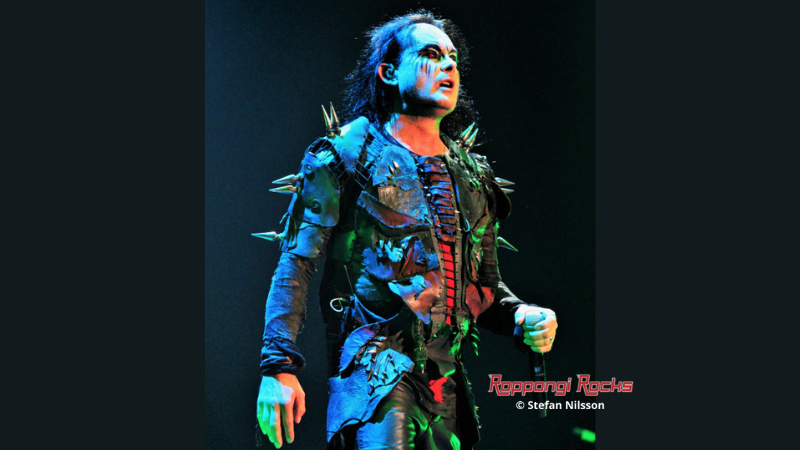 Cradle of Filth will return to Japan in early May for three headline gigs in Tokyo, Osaka and Nagoya. Get your tickets here: https://www.creativeman.co.jp/event/cof2018/
www.facebook.com/cradleoffilth