Loud Park gig report: Alice Cooper
With a great new album out and perhaps the best backing band ever, original shock rocker Alice Cooper took the stage at the Loud Park festival on Saturday 14th October.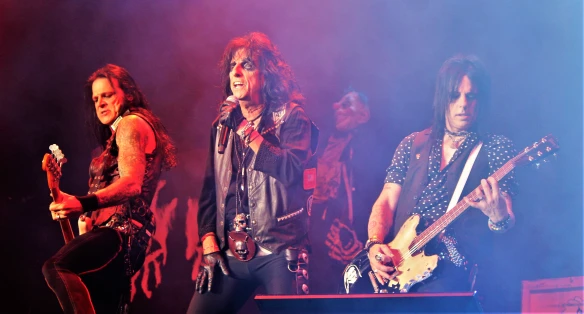 No one is shocked by Alice Cooper any more. But his show is entertaining and backed up by great music performed by a top-notch band. Five decades into his career, Alice Cooper is in fine form and still delivering in the studio and on stage.
At Alice Cooper's gig at the Loud Park festival at the Saitama Super Arena outside of Tokyo, we get some fake blood, we get a Frankenstein's monster and we get the infamous beheading of Alice with a guillotine. But this is more good fun and tongue-in-cheek humour than a horror show.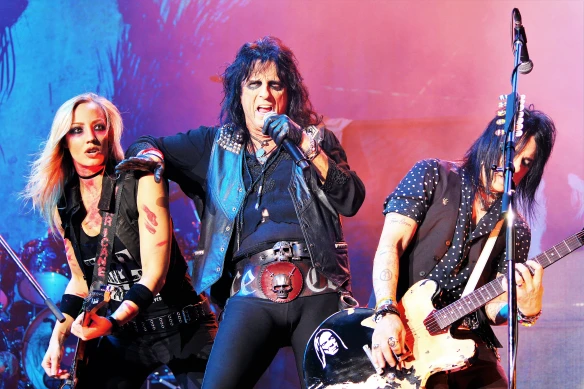 Alice is in top form and he is performing in front of a large crowd of loyal Japanese fans. It's a festival gig and time is short, so Alice gives us a concentrated best-of show.
Alice and his band open with the terrific modern classic "Brutal Planet" and they continue with "No More Mr. Nice Guy" and "Under My Wheels".
At this gig we get old-school Alice in "I'm Eighteen", "I Love the Dead", "Only Women Bleed" and "Halo of Flies" From the somewhat more polished late 80s/early 90s period we get "Poison" and "Feed My Frankenstein". The different periods of Alice's career blend nicely in a live setting.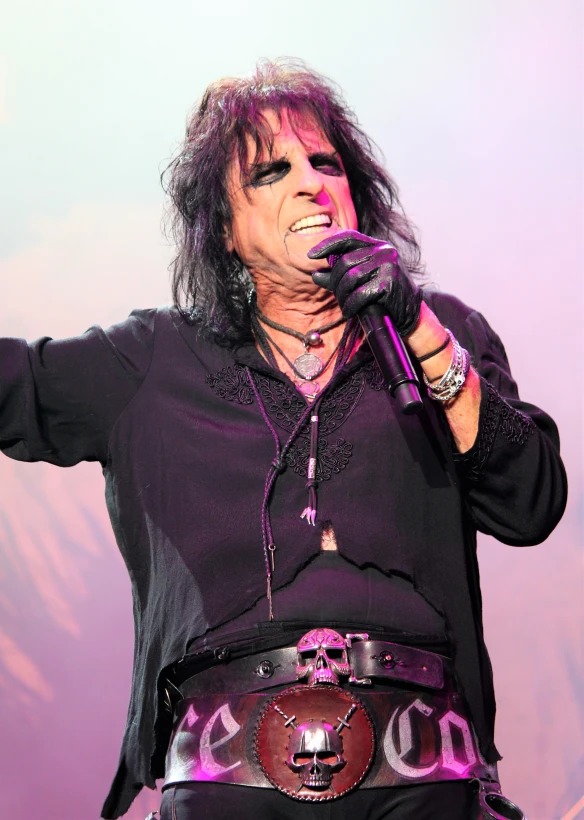 The terrific Alice Cooper band – Ryan Roxie and Tommy Henriksen on guitars, Chuck Garrick on bass, Glen Sobel on drums – has been greatly topped up in recent years with the addition of third guitarist Nita Strauss. Wow! This is a guitar slinger who knows how to treat that guitar. She's not only a phenomenal guitarist, she's also got charisma and knows how to do all the stage moves an audience want from their guitar heroes. Because she has two other guitarists in the band, she's freed up to deliver some terrific guitar wizardry that adds plenty to many of Alice's old favourites.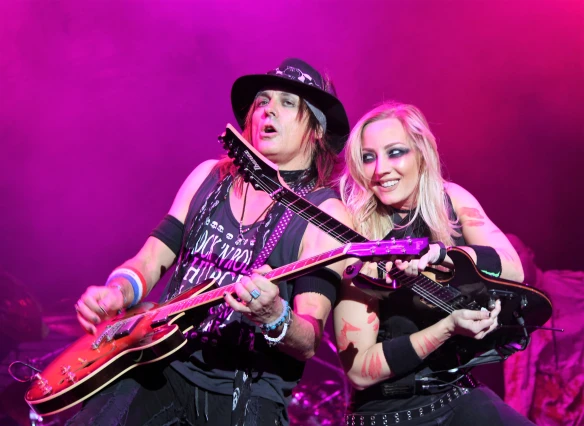 What about the new album? Sadly at this shorter festival gig, we don't get to hear any of the new songs from Alice's latest solo album. Hopefully Alice will return to Japan for a full show where we get to hear the new songs live.
He finishes a great gig with a playful version of classic "School's Out" with the band incorporating part of Pink Floyd's "The Wall" into the performance. Splendid!
Great show, great fun, a fantastic band and an Alice Cooper delivering. This is what festival gigs are all about.