Gig review: Soilwork – a death metal knockout in Tokyo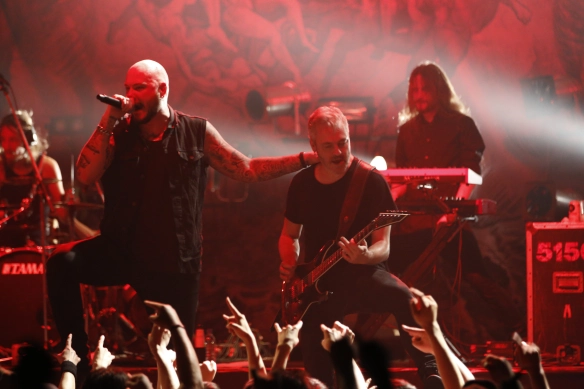 Wow! Are you kidding me? I think Soilwork should apologise to all the bands they blew offstage (and quite possibly out of the industry!) with their knockout performance in Tokyo. Who wants to ever see an average band again after seeing Soilwork delivering such a knockout performance?
Soilwork made a triumphant return to Japan, a country where they have had a loyal fan base since their first album. It is a rainy Monday night, but the band is in top form and they deliver a melodic death metal knockout. This is an insanely great gig.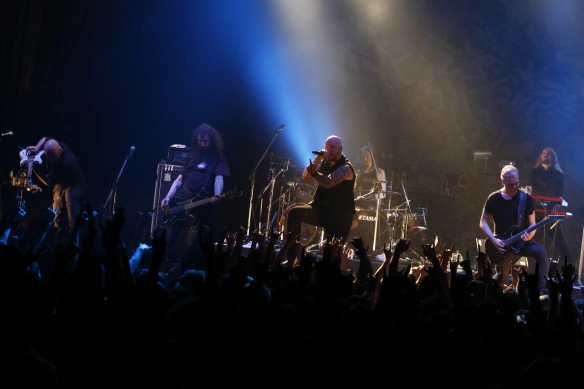 The opening act, Japanese death metal trio Gyze, did a fine job warming up the audience. They even got a few circle pits going. Gyze clearly has built up a decent fan base in their home country.
But this evening is all about a very energetic Soilwork who is back in Japan as part of a massive world tour to promote their latest alum "The Ride Majestic" which was released last year. At the big Loud Park festival in October 2014, Soilwork performed a decent enough set for their Japanese fans. When they now return for their own headline tour of Japan, they give us everything and the opening night in Tokyo is nothing short of fantastic.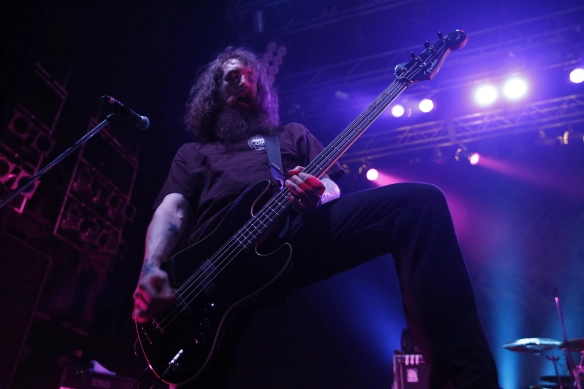 When they open with the fantastic "The Ride Majestic" the venue is already at boiling point. The audience are with them all the way through the 17-song set list. They give us a great collection of old and new songs from the treasure trove that is the band's back catalogue – so far they have released ten studio albums to choose songs from. The energy both on stage and in the audience never stops. The chemistry between those up onstage and those in the audience is very real. This evening Soilwork is a band in great form and the evening turns into a death metal love fest between a great band and their loyal fans. Get a room, will you?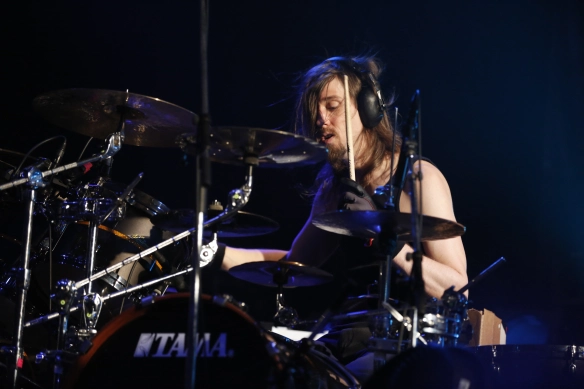 Bandleader and vocalist Björn "Speed" Strid leads his band through great versions of their best material. Drummer Dirk Verbeuren, without doubt one of the extreme metal scene's best drummers, really adds a dimension to the band's music. His drumming really goes where other death metal drummers can only dream of going.
Wow! What a majestic death metal ride! Thank you for the lesson in how it should be done, Soilwork.
Soilwork – band members
Björn "Speed" Strid – vocals
Sven Karlsson – keyboards
Dirk Verbeuren – drums
Sylvain Coudret – guitar
David Andersson – guitar
Markus Wibom – bass
Set list – Soilwork – Tsutaya O-East, Tokyo 22nd February 2016
The Ride Majestic
Nerve
Bastard Chain
The Crestfallen
Death in General
Alight in the Aftermath
Tongue
Follow the Hollow
Petrichor by Sulphur
This Momentary Bliss
The Chainheart Machine
Stabbing the Drama
Let This River Flow
Late for the Kill, Early for the Slaughter
Rejection Role
Whirl of Pain
Spectrum of Eternity