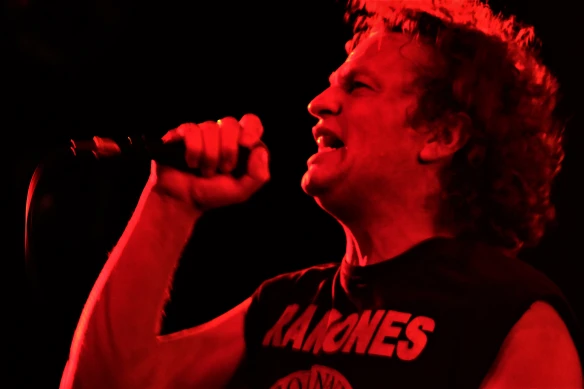 Canadian cult rockers Voivod give their Japanese fans a weird and wonderful night of spaced-out music. 
Voivod at Tsutaya O-West, Shibuya, Tokyo on 18th January 2019
What a weird and wonderful show Canadian cult rockers Voivod put on in Tokyo this evening. Founded in Quebec, Canada 36 years ago, the band has released 14 studio albums so far, most recently 2018's "The Wake". The band has seen a number of line-up changes, including having former Metallica and Flotsam and Jetsam bassist Jason Newsted as a member for a number of years. The current line-up features original drummer Michel "Away" Langevin and vocalist Denis "Snake" Bélanger. They are joined by Daniel "Chewy" Mongrain on guitar and bassist Dominique "Rocky" Laroche.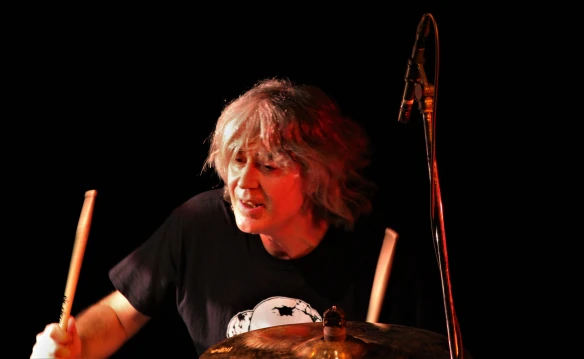 As a band, they have a terrific combination of wackiness and cheekiness. But they back that up with terrific music. Voivod's musical style is best described as…Voivod. The band's record label Century Media Records calls them "Canadian progressive sci-fi metal innovators" while the band has described itself as "cosmic-metal warriors". The band's music is all over the place. It's hard rock, thrash metal, speed metal, progressive metal, jazz metal, avant-garde metal… Their style is always evolving. There are twists and turns around every corner and this is what makes this innovative band so interesting.
The evening's setlist is very tasty and it is evident that the band members are loving it up on stage. The whole set is performed with big smiles on their faces. They open with "Post Society" from the 2016 EP and follow it with "Ravenous Medicine", a classic from the 1986 album "Killing Technology". The band's anthem "Voivod" is an obvious highlight of the evening. "Iconspiracy" from the new album is another one. The set is a fabulous mix of new and old and it highlights the band's broad musical world. They close a splendid evening of music with the Pink Floyd cover "Astronomy Domine".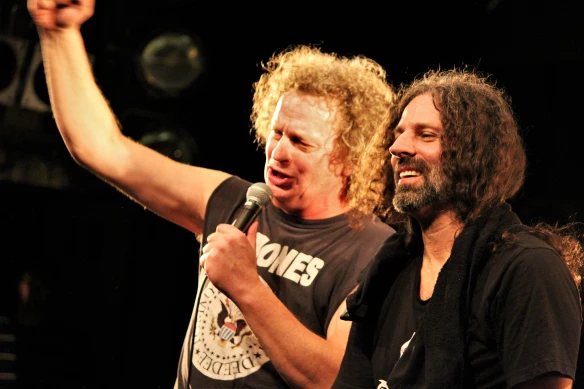 Just as I think that Voivod's stage show somewhat reminds me of a Napalm Death gig, I notice that none other than Napalm Death frontman Barney is standing next to me at the gig. Coincidence? I don't think so.