Album review: Blue Mountain "Karma Alarm"
Blue Mountain from Sweden plays pleasant melodic hard rock for grown-ups.
Blue Mountain is a band led by former Fatal Smile vocalist Hans Birger. Hans also sings in progressive metal band MindSplit, but in his new band Blue Mountain, he gives us pleasant melodic hard rock for grown-ups. There's nothing dangerous here. This is good radio-friendly melodic hard rock. It's a great throwback to the 1980s but without sounding dated. I can hear some echoes here and there of the signature melodic hard rock sound of another Swedish act, Angeline. It turns out that is not a coincidence. Angeline's Joachim Nilsson has co-written the album's songs and he has also produced the album. Additionally, behind Blue Mountain's lead vocalist Hans Birger we find no fewer than three Angeline members: Joachim Nilsson on guitar, his brother Ulf Nilsson on bass and Tobbe Jonsson on drums. Some of you may also recognise Ulf and Tobbe from their involvement with The Lightbringer of Sweden.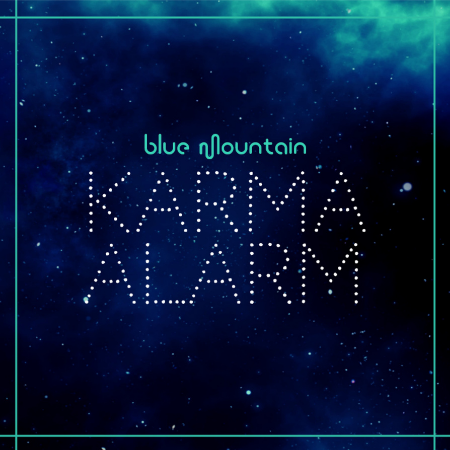 Another pleasant flash from the past is a guest appearance by guitarist Dan Stomberg (of Madison fame) on the excellent track "City of Dreams". Dan retired from the music business 35 years ago and thus it's great to hear his guitar again. There are some real melodic rock gems on this album, such as "Before the Storm" (which sounds something like 220 Volt meets Angeline), "Scars 4 Life", "Don't Be Afraid of the Dark", "The Karma Alarm" and "State of Awareness". Combining the talents of Hans Birger and Angeline was a smart move and the result is a great album. I hope that Blue Mountain will become a proper touring band too. A gig with this material plus some goodies from the members' other bands could be terrific.
Blue Mountain's album "Karma Alarm" is out now.