Louder Than Loud: The Frigid Bich story
They were louder than loud and they ruled the night in the early to mid-80s New York. Here's the Frigid Bich story.
Thirty years have passed since Frigid Bich called it quits in 1986. But since Enforcer recently did a cover version of Frigid Bich classic "Tyrants of a Generation" there is renewed interest in the long gone New York band and its music. "Tyrants" is a great song. Frigid Bich's 1984 original version is very raw, a less polished diamond than the song Enforcer gives to its fans. Enforcer has done a new generation of metal fans a great favour by introducing them to Frigid Bich. On a recent North American tour, Enforcer's Olof Wikstrand met with Frigid Bich founder Joe Leonard at the Gramercy Theatre in New York. "We had a really good chat and he had many questions for me as I did for him," says Leonard who attended the Enforcer gig with Frigid Bich's guitarist Henry Matthies.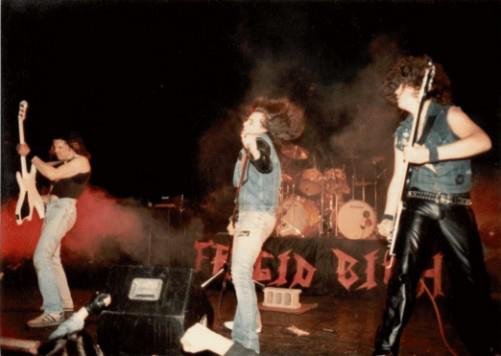 Frigid Bich was a heavy metal band consisting of a bunch of New York teenagers that had some fantastic songs. They could have made it big but never did for various reasons. On the one hand, their songwriting skills were better than their production skills. On the other hand, the Frigid Bich songs of the early to mid-80s with that raw, unpolished sound are now cult classics. The poor sound quality is kind of part of the cult experience.
The band, founded in New York in 1980, played a combination of NWOBHM, hard rock and American thrash metal. They frequently mentioned Twisted Sister, Ramones, Dictators and Motörhead as big influences. As the band grew popular, Joe Leonard's day job got in the way and conflicted with his commitment to Frigid Bich.
"I was a label exec for Combat/Relativity, Arista, BMG and other labels. I was responsible for Megadeth, Agent Steel, Nuclear Assault and many other bands that you are familiar with," says Joe Leonard when I catch up with him on the legacy of the band. "Basically, the band ceased in 1986 due to the fact that I was in the odd position of running Combat and other labels here in New York from 1983 until 1988. It was a conflict of interest, so I decided to stop Frigid Bich, which had been ongoing since 1980."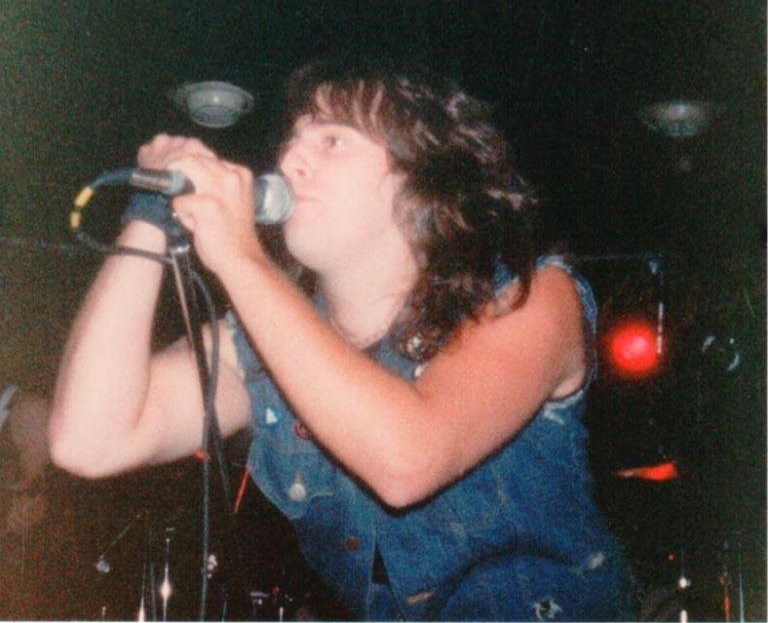 When the band formed in 1980, Frigid Bich had toyed with the idea of calling themselves Cold Complaint but "the name did not ring well and was a bit too 'intellectual' sounding". Eventually they chose Frigid Bich as their band name. It was inspired by an early article on Twisted Sister and the fact that Joe Melleby had just bought a BC Rich Bich guitar. In late 1980, Frigid Bich did their first recording when they recorded "Savage Lust" and "Reign of Steel" live in the studio. In February 1981 the original band line-up (Joe Leonard on vocals and bass, Joe Melleby on guitar and Al Michel on drums) entered the Master Sound studio to record "Call us Robinhoods" and "You're no Loser". The two tracks were released as a single and the 1,500 copies made were sold at local record shops.
The Frigid Bich boys were off to a good start and soon Henry Matthies joined the band as its new bassist. In the summer of 1981, A&M Records were showing some interest in the band which thus recorded demos of "Jack the Ripper", "Teenage Rebels" and "Liar". The band also did a promo video to impress A&M. But A&M signed Y&T instead and in 1982 the original line-up of Frigid Bich broke up. Joe Leonard and Henry Matthies soldiered on and reworked the band's sound in 1983 as they were gigging on the New York-New Jersey club circuit. Matthies was now on guitar, Chris Meyer had joined as drummer and Joe Leonard recruited his brother Michael Leonard to play bass. The sound was now heavier and it was during this second phase of Frigid Bich that the band wrote all of its classic songs.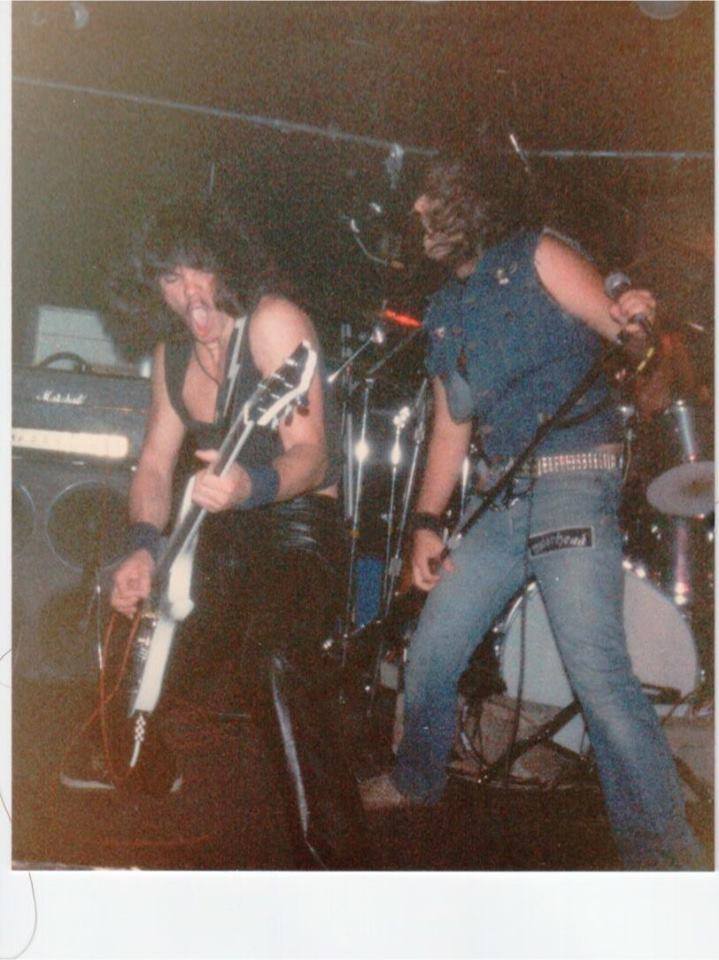 At the first gig of the new Frigid Bich line-up, Joe Leonard got approached by Bob Muldowney. He was already an influential guy on the metal scene with his Kick Ass fanzine. He was one of the earliest guys to write about Metallica's early demos. Now he wanted to manage Frigid Bich. With Muldowney involved things started to happen for the band. Their frequent local gigging built up a loyal following. The peak probably was when the band was included on the "New York Metal -84" compilation album with the likes of Overkill, Virgin Steele and Warhead. The album was released by Rock City Records and it was also released in Japan.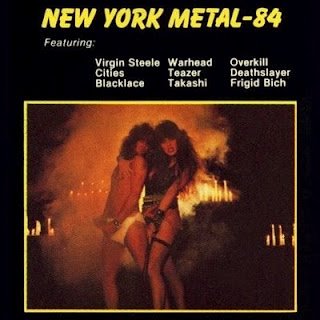 Metal Blade Records offered Frigid Bich a recording contract in 1984 which the band turned down. That was perhaps the beginning of the end for Frigid Bich. Soon Joe Leonard started to work at Important Records, a key distributor of several metal-focused record labels, including Combat Records. Frigid Bich played its final show at the end of 1986 as support to Nuclear Assault at the L'Amour club in Brooklyn, New York.
While Frigid Bich disbanded some three decades ago, they keep popping up. In 2003, a six-track vinyl EP called "Anger, Attitude, Anarchy" with early Frigid Bich material was released by OPM Records. It features "Call us Robinhoods", "Jack the Ripper", "Fight for Rock and Roll", "You're no Loser", "Liar" and "Teenage Rebel". In 2011, this was followed by "Tyrants of a Generation", a compilation of the work of the later version of Frigid Bich, which was released by Stormbringer Records.
The track list for this compilation is:
The Kids are Gonna Fight
Metal on Denim on Leather
Tyrants of a Generation
We Rule the Night
No Guts, No Glory
Louder Than Loud
Wild in the Streets
Overkill (Motörhead cover)
Crank it Up (The Rods cover)
The Hammer (Motörhead cover)
Metal on Metal (Anvil cover)
Encore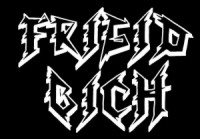 These recordings are a mixture of studio and demo recordings from 1984-1986 and live recordings from 1984. This compilation is the best introduction to Frigid Bich for new fans. The production quality isn't great, but the raw talent and energy of the band is obvious.
With Enforcer's cover of "Tyrants of a Generation" there are now new fans discovering Frigid Bich. Who knows, perhaps we get to see a reunion of Frigid Bich at some stage? Let's hope so.