Album review: CyHra "Letters To Myself" | Former Amaranthe and In Flames members are back with a terrific debut album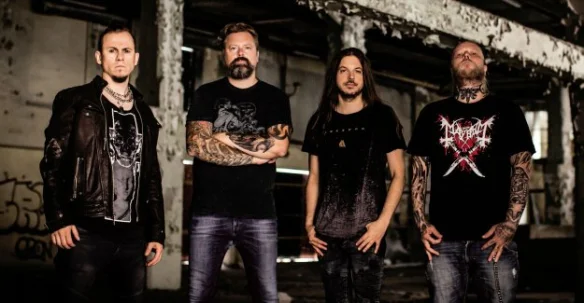 CyHra – a new dawn for former Amaranthe and In Flames members who return with a terrific modern and melodic metal album.
On 1st July 2011, I saw Swedish vocalist Jake E perform for the first time. He immediately stood out as a very talented singer who can handle the whole spectrum of different kinds of melodic rock and metal, including the power ballads. It was Swedish melodic metal band Amaranthe's first gig in Japan, a showcase at a small club called Astro Hall in Harajuku in central Tokyo. It was a huge success. Amaranthe had just released its debut album and that was followed by several big-selling releases in Japan and numerous Japan tours and festival appearances. In September 2016 Amaranthe was the support act on a hugely successful Japan tour with Helloween. Those Japan gigs became Jake's final appearances with Amaranthe. He was ready to move on and do his own thing.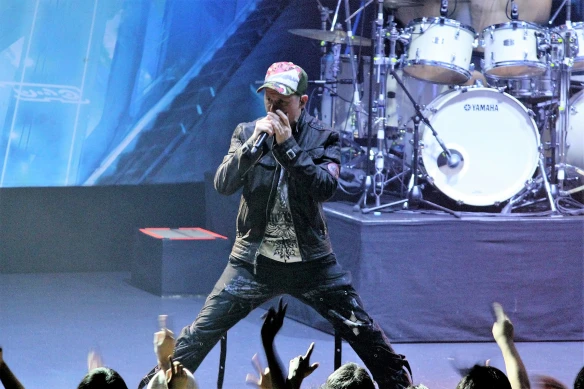 CyHra is the result and what a comeback it is. In CyHra, Jake E's classic powerful and melodic metal vocals are coupled with the fantastic guitar work by former In Flames man Jesper Strömblad. The result is modern, energetic melodic metal with plenty of great pop hooks and fabulous power metal guitars.
The combination of Jake E's voice, Strömblad's guitar and some fabulous songwriting, is what sets CyHra apart from the pack. Added to the mix is the foundation of former In Flames bassist Peter Iwers and drummer Alex Landenburg (Rhapsody, Annihilator, Kamelot, Masterplan, Stratovarius).
Genre wise it is, of course, not too distant from bands like Amaranthe and In Flames. But this is something else. It will no doubt appeal to many of the same fans, although the sound and execution have been done differently. The songwriting is also quite different here. I think it is the chemistry of old friends Jake E and Strömblad that has so successfully come together to create CyHra. And since they are backed by the Iwers-Landenburg groove machine, they are comfortable and free to just focus on creating and playing great melodies.
The album opens with two fabulously energetic songs, "Karma" and "Heartrage". Having heard early demo versions of these songs earlier this year, it's great to hear the final versions. These two songs firmly put CyHra on the map and show the world that we have a new melodic power metal act to follow. And the album just keep going from there. Bursting with energy and terrific melodic metal.
CyHra has managed to establish a signature sound already with its debut album. Where do we go from here? We get great variation throughout the album. We obviously get some great metal guitars. But we also get slower parts. "Closure", for example, is a fantastic power ballad. "Here to Save You" is one of the album's best tracks. CyHra in a nutshell. It is an obvious future live favourite. The title track "Letters to Myself" quickly emerges as one of my favourites with a great melody. It is a track on which Jake E commands your attention despite being rivalled by some fab guitars. "Inside a Lullaby" is a showpiece for Jake E's voice. "Dead to Me" is an ambitious song combining some spoken words with acoustic guitar and Jake E's voice at the centre.
Much of this album has that special kind of never-ending energy which makes me want to jump up and down and play air guitar (yeah, OK, I am actually doing that right now).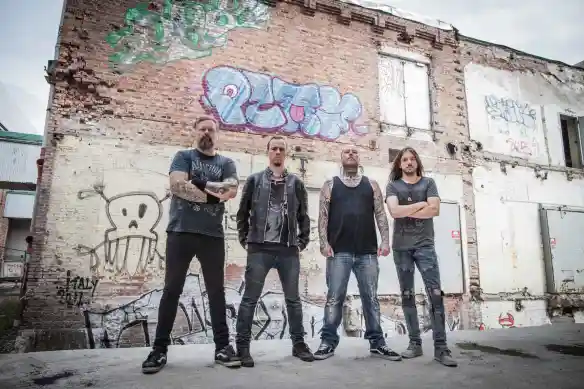 What a debut album! 11 out of 10 in Spinal Tap terms. What a terrific combination of great songs, bundles of talent, fab band chemistry and flawless execution. Thank you for the music. When I listen to melodic metal I want it to be skilled, flawless and with fine craftsmanship demonstrated in both songwriting and delivery. With CyHra I get it all.
CyHra has announced one gig in Finland on 27th October. Now let's start working on that Japan tour. I demand it.
CyHra's "Letters To Myself" album will be released on 20th October internationally via Spinefarm Records and in Japan via Universal.
www.facebook.com/cyhraofficial