Interview | Minoru Niihara of Loudness: "We can't stop being creative"
Japanese metal veterans Loudness have a terrific new album out, "Rise To Glory". Roppongi Rocks' Stefan Nilsson recently sat down for a quick chat with vocalist Minoru Niihara in Tokyo to talk about the new album.
"Rise To Glory" is Loudness' 27th studio album since they debuted in 1981 with "The Birthday Eve" and it is the first album released by Japanese label Ward Records. "I'm very happy that the album is finally out. I'm very proud of this new one," says Minoru Niihara as we meet in Tokyo.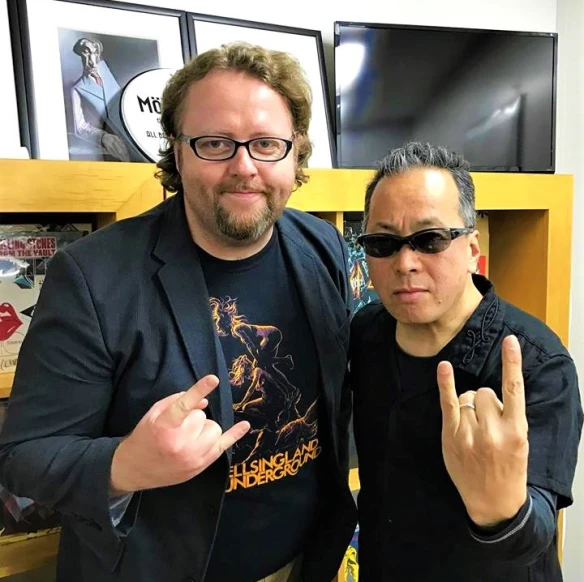 Niihara is Loudness' original vocalist. He first became known as a member of the band Earthshaker, before his first stint with Loudness which lasted from 1981 until 1988. Loudness then brought in American singer Mike Vescera as a replacement for a few years before they were fronted by former EZO singer Masaki Yamada. In 2001, bandleader, guitar wizard and main songwriter Akira Takasaki reunited the original line-up with Niihara, bassist Masayoshi Yamashita and drummer Munetaka Higuchi. They have stayed together ever since, with new drummer Ampan Suzuki being the only change (he joined a decade ago as replacement for Higuchi who passed away from liver cancer).
"It's been four years since the last album and Akira Takasaki had lots of ideas. After the original line-up got back together, it's been 17 years and the band has made many albums. There have been really good ones and some experimental ones. On this new album, all the songs were carefully written, I feel good about it," says Niihara.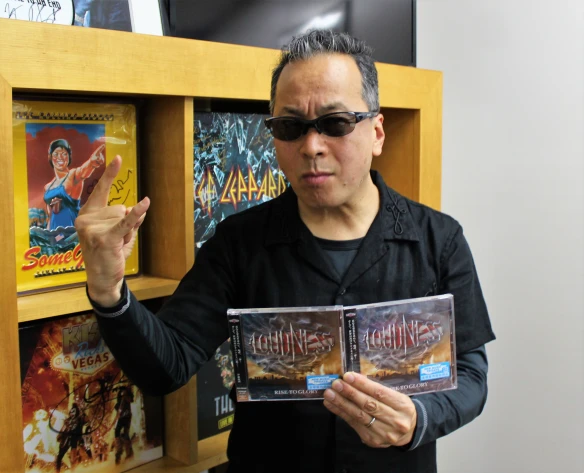 Niihara makes it clear that Loudness has no interest in being a mere nostalgia act touring around and just playing their hits from the 80s. Creating new music is very much part of today's Loudness. "We started making the album last March. It's in our nature that when we start making something new we are on fire. We can't stop being creative. We enjoy the creativity. There was an explosion of creativity in the studio! Creativity is the most important part of the band. If we stop being creative we should split up."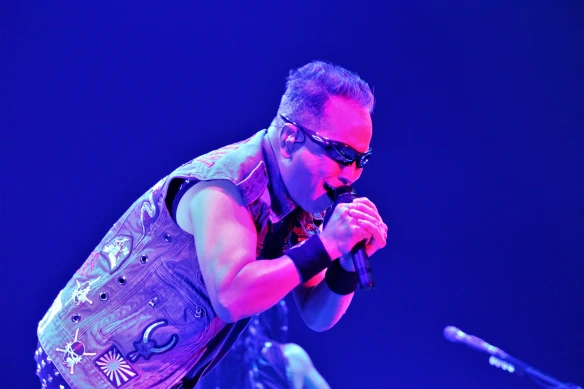 In the past, metal bands would often spend months together in a studio somewhere in order to produce an album. Nowadays that has changed into many albums being created in the different members' home studios. Loudness is originally from Osaka but nowadays all the members of the band, apart from Akira Takasaki, are based in Tokyo. "The way we recorded this time around was like a mixture of the past and the present. For the rhythm section, drums and bass, it was more convenient to record in a big studio. The vocal takes, because it is time consuming with doing things over and over again, it was easier for me to do it in a home studio. Akira's guitar parts were done in his home studio in Osaka."
Loudness famously used Max Norman (Ozzy Osbourne, 220 Volt, Y&T, Armored Saint, Megadeth) as a producer on a few albums when they were starting to make it internationally. This time around, Akira Takasaki produced the album himself. "Yeah, he did. We brought our own ideas to him and he produced it," explains Niihara. Is there a big difference between having a band member like Takasaki producing the album rather than an external producer? "Ask him! Haha!! We were considering getting an external producer but decided not to. Maybe we will do it again, but this time Akira was a perfectionist working with the album. He could become demonic as a producer, but things worked out OK."
Some international editions of the new "Rise To Glory" album come packaged with the bonus disc "Samsara Flight" which consists of re-recordings of old Loudness songs from the early years. These were re-recorded and released in Japan in 2016 to mark the 35th anniversary of the band. "Because we have released over 25 albums, we wondered which area should we recreate. We finally settled on the earlier albums which were recorded when I was 21 years old. Haha!! How would the songs sound when sung when I am 55 years old? Also, there are lots of Loudness fans around the world who are not aware of the earlier works. The younger generation of fans don't know what the band sounded like when we debuted. That's why we decided to recreate the early tracks. We didn't rearrange the songs too much, we played them in the original keys. It's being released in Europe and the States and I'm very excited!"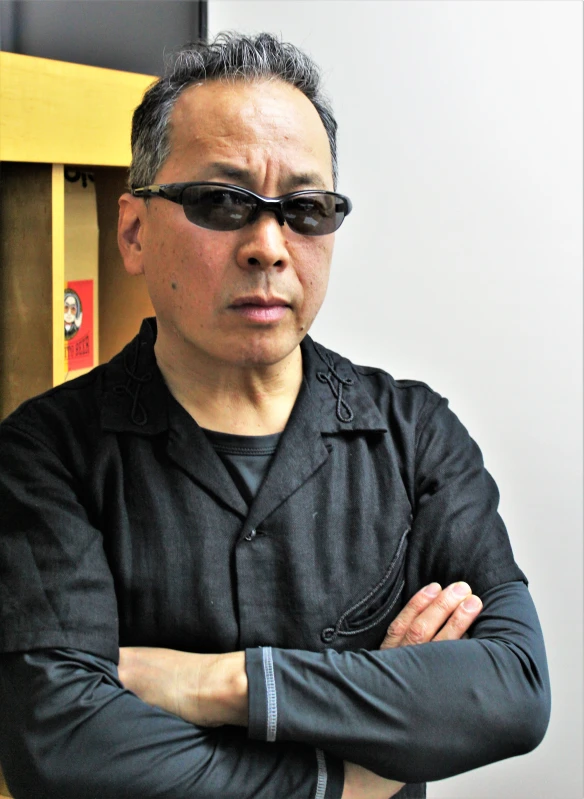 Loudness has in recent years been busy touring around Japan and other parts of Asia as well as Europe and North America. Niihara, who turns 58 in March, says the band will continue to tour as much as they have. "Yeah, I think so! We will tour while we can, while we are still healthy and fit to do so. We haven't toured South America yet, and we will tour all over the world to see the smiles on the fans' faces."
With 27 studio albums below their belts ("No kidding! Really? OK!" says Niihara when reminded of their huge back catalogue), they have an enormous number of songs to choose from when putting together set lists. "We're fighting a lot! Haha!! No. We start by thinking of the concept of the tour and the shows. When we toured Europe last time, there were requests that we should perform more songs from the 80s, so that's what we did. For the next tour in March, many of the songs will be from the new album."
Over the past few years, Loudness has performed some special anniversary shows, such as "Thunder in the East" 30th anniversary shows and "Samsara Flight" 35th anniversary shows and even a "Solider of Fortune" reunion show with Mike Vescera. There may be some additional special shows coming up. "Maybe we will do a 'Hurricane Eyes' album show, maybe…There are so many albums! Every year there are album anniversaries. But still, we have a new album now. As long as the fans enjoy what we play, we will do different types of shows and keep them happy."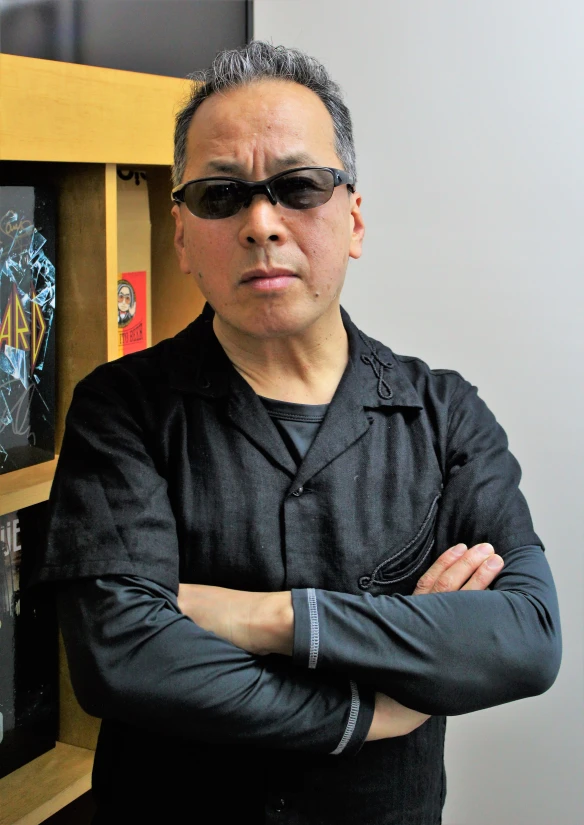 Loudness fans do not have to fear that the band won't continue to write new music and continue to tour. Other veteran Japanese metal bands such as Anthem, Outrage and Earthshaker are also still going strong, leaving less room for newer Japanese bands. Niihara keeps an eye (and two ears) out for newer Japanese bands. "Galneryus! But I can't pronounce their name! Haha!! We've played with them at Loud Out festival. They are awesome! Incredible. Also, I enjoy ONE OK ROCK. I like his voice. I like his father's voice as well. They're cool," says Niihara in reference to ONE OK ROCK's singer Takahiro Moriuchi and his father, Shinichi Mori, a famous Japanese singer and one of Japan's biggest-ever selling recording artists.
Loudness new album "Rise To Glory" is out now via Ward Records.