Album review: Beldam "Still The Wretched Linger"

American doom/sludge metal band Beldam gives us warped horror music in slow motion on its debut album.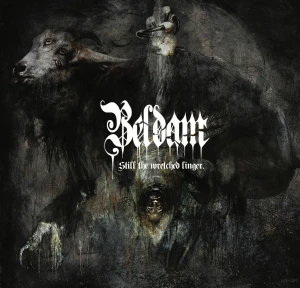 Beldam is an American doom/sludge metal band with some blackened influences. This is music with a distinct stench of disease-carrying rodents and bottom feeders. It's rotten and it is good. Not your upbeat kinda music. This is depressing, not-in-the-mood music. Great shit – good stuff, if you know what I mean.
Listening to the band's debut album, "Still The Wretched Linger", is like listening to music on an old Sony Walkman cassette player as it runs out of batteries. It is clearly a talent to be able to play instruments and sing in slow motion and do it well. Beldam's smelly band of bottom feeders has that talent. There are a few sections on this album, such as on "Beauty's Martyr", where the band shows that they can speed up the tempo a bit and still play well. But for the most part this album is on the verge of being comatose and it works a treat.
Beldam was formed in Charlottesville, Virginia in 2013 by bassist Addison Dodds and guitarist Grahm Reynolds. Drummer Cullen Wade joined soon thereafter while vocalist Randall Guidry is the most recent addition to the band's line-up.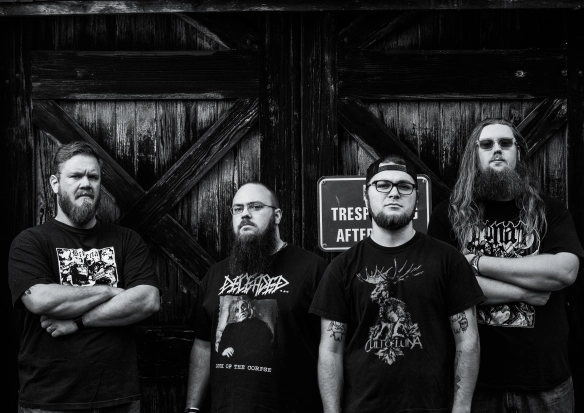 "From Grave To Cradle" is the album's best track with haunting guitars, a doom-drenched rhythm section and Gollum's demented cousin on vocals. "Still The Wretched Linger" is a beautifully rotten and slow, doomy album.
"Still The Wretched Linger" is out now on Horror Pain Gore Death Productions.