Album review: Napalm Death "Coded Smears and More Uncommon Slurs" | Noisy ear candy of the best kind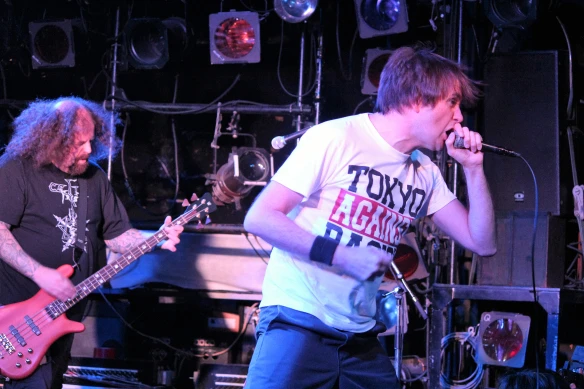 English grindcore pioneers Napalm Death, probably the best band in the world, have put together a fabulous compilation of rarities on a new double album.
Oh my oh my! The only way I can sum up this major Napalm Death compilation of rarities is: Sheer bloody brilliance! The best band in the world has done it again. The material on "Coded Smears and More Uncommon Slurs" has been recorded between 2004 and 2014 and include special bonus tracks, B sides, songs from split EPs and vinyl editions as well as covers by Sacrilege, Gepopel, Cardiacs, Gauze and Despair.
Songs such as "Earthwire", "Oh So Pseudo" and the Sacrilege cover "Lifeline" are classic Napalm Death just the way we like it: full of energy, mayhem, attitude and great melodies. A musical punch in the face. There is so much good music here that I am smiling as much as I am headbanging as I listen. Most of the music is in the well-established standard Napalm Death style. But we do get a few songs which are a bit different, including "Omnipresent Knife in Your Back" which is perhaps best described as an atmospheric ballad (no shit!), but of course still performed by Napalm Death. The Cardiacs cover "To Go Off and Things" is a spaced-out track that makes me laugh out loud. Great entertainment. "Atheist Runt" is a bombastic rock opera (yes!) and "Weltschmerz" is an epic instrumental piece (with a bit of a Sisters of Mercy vibe) that is fabulous and quite far removed from what Napalm Death normally does.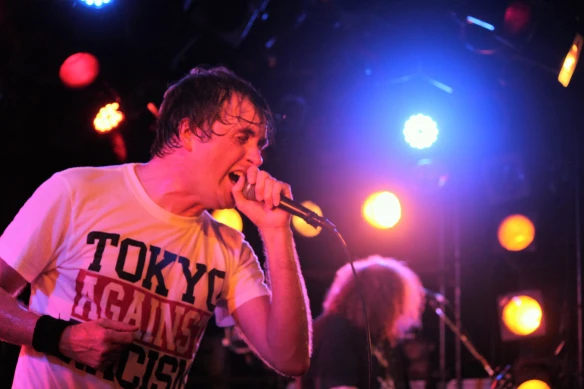 Another rather different track, "Oxygen of Duplicity", is bleeding terrific and the double album's highlight for me. As much as I love "normal" Napalm Death stuff, it is great to hear them do something different. At the same time, the straightforward brutality of "Phonetics for the Stupefied" makes me happy. Good stuff.
31 songs. An hour and a half of Napalm Death in your head. If that isn't happiness I don't know what is. This compilation of rarities is simply put brilliant. Noisy ear candy of the best kind. The Napalm Death members are gentlemen and scholars. Bow your head in respect to the grindcore masters.
Napalm Death's "Coded Smears and More Uncommon Slurs" will be released on 30th March via Century Media Records.
www.facebook.com/officialnapalmdeath