Diemonds' Priya Panda: "Singing and touring, it's who I am and what I love"
When Priya Panda in November took her band Diemonds to play two gigs at Japanese Assault Fest in Tokyo, Roppongi Rocks was there to meet her and experience a band who really puts on a great rock show. Today Roppongi Rocks had a chat with the busy singer about Diemonds, her new gig with the Misfits offshoot She Demons, playing the KISS Kruise and what's next for her.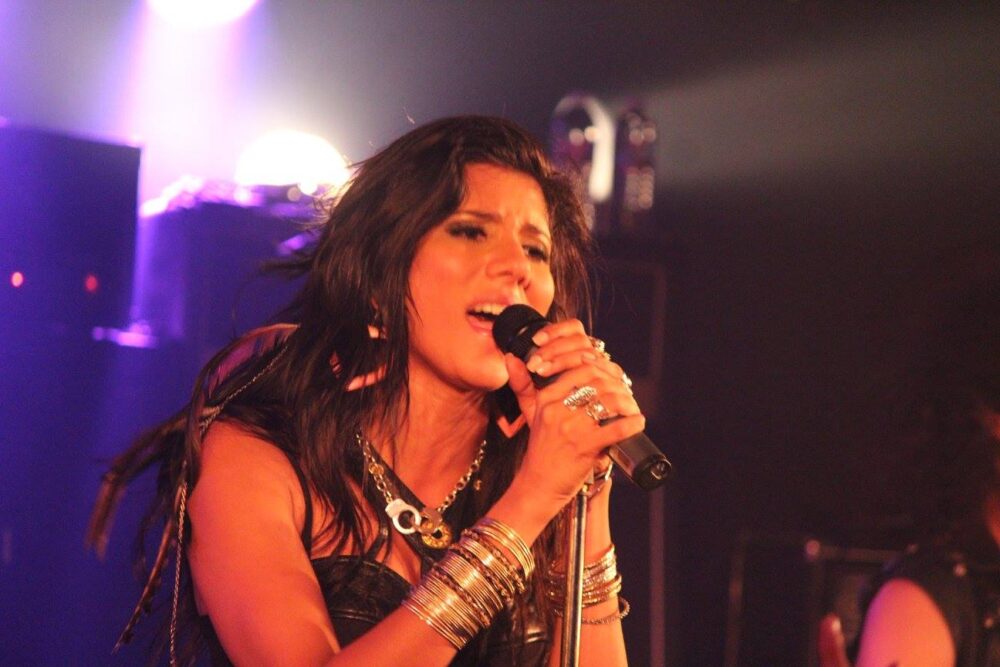 Diemonds, fronted by the fierce Priya Panda, is a terrific Toronto rock band not afraid of mixing some dirty and sleazy hard rock with a punk attitude, catchy tunes and a few "fucks" in their lyrics. They've released some fabulous tunes (their latest album, "Never Wanna Die", was released in 2015) and toured like there is no tomorrow. While on the road, they've built up a loyal following of "Die-Hards" as their fans are known. Diemonds is a great band with a great attitude – a bunch of Canadian rockers who just want to give great rock'n'roll to the world.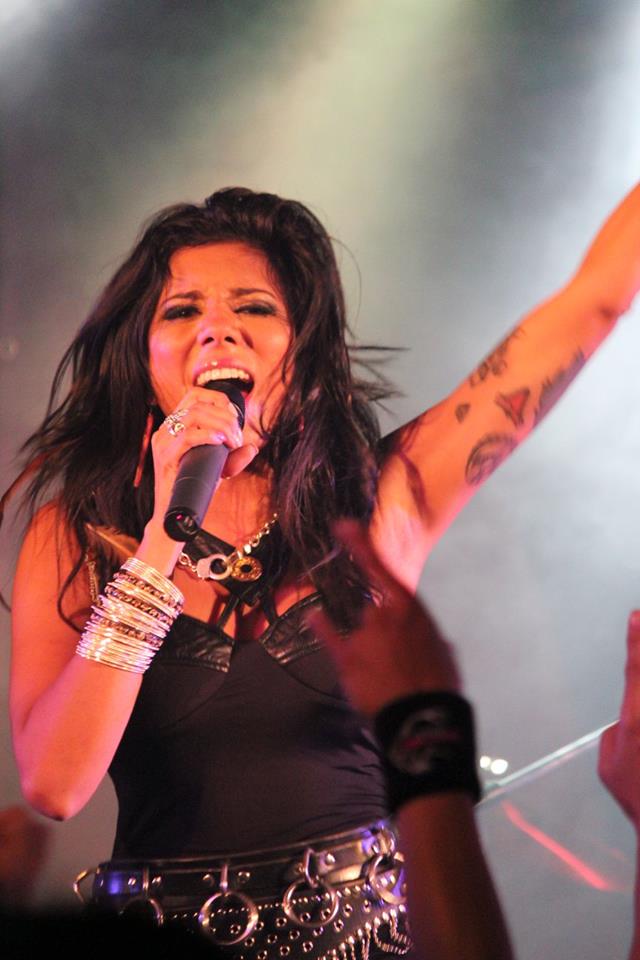 In November Diemonds played its first ever gigs in Japan which went down very well. Will we see you here in Japan again?
"Thank you! Japan was the best, so much fun. We'd love to return. We just need to connect with the right opportunity" explains vocalist and band founder Priya Panda.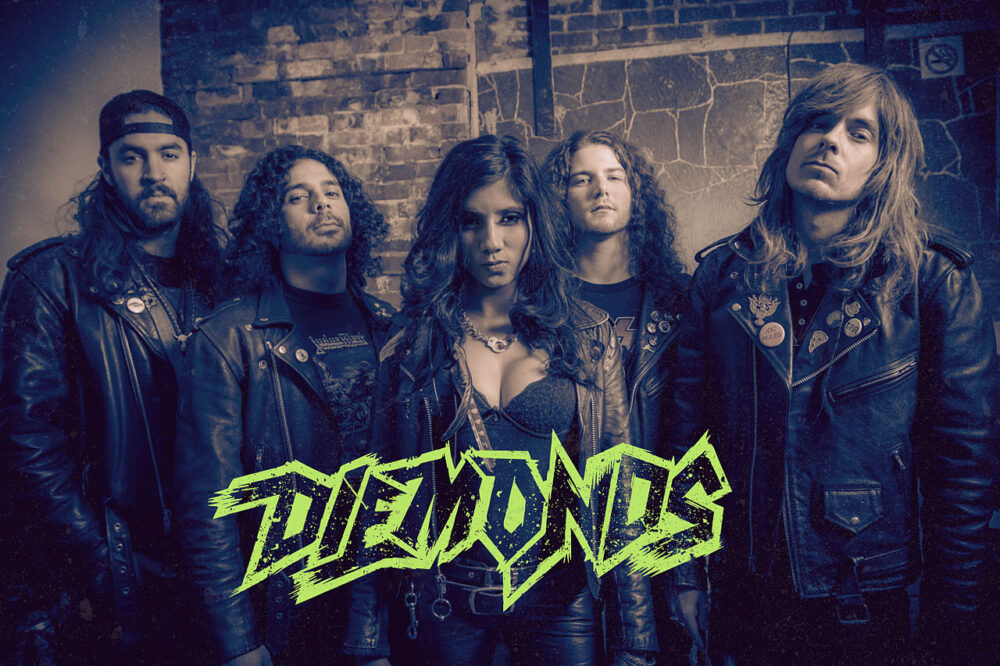 Your latest album "Never Wanna Die" was recently released in Japan by local record company Spiritual Beast. Does having a local Japanese label make a big difference for you in your efforts to build a Japanese fan base?
"Oh, absolutely. Having a record available there is generally the first step to being able to cross that bridge, or in this case, that ocean, that allows you to take that step. They are a great label run by great people. They believe in Diemonds and brought us out for the festival. To be honest, we are super grateful to have been working with them over the past few releases we've had."
How did you end up as the vocalist of the Los Angeles-based band She Demons? It seems to be quite a band which is backed by the legendary Misfits leader Jerry Only. You have also been touring with Misfits in recent months.
"I was recommended to Jerry by one of the former members of the project, because of my prior work as a touring vocalist and he became super interested in meeting me. I flew out to LA during their formal auditions, but I rehearsed with them all week and we had already clicked. I knew it would be a great fit. As a massive music fan, it's mind blowing to be working with a punk rock legend and hear his insane tales and get to do bigger tours. Like you mentioned, it's quite the band and in turn, it's quite the experience."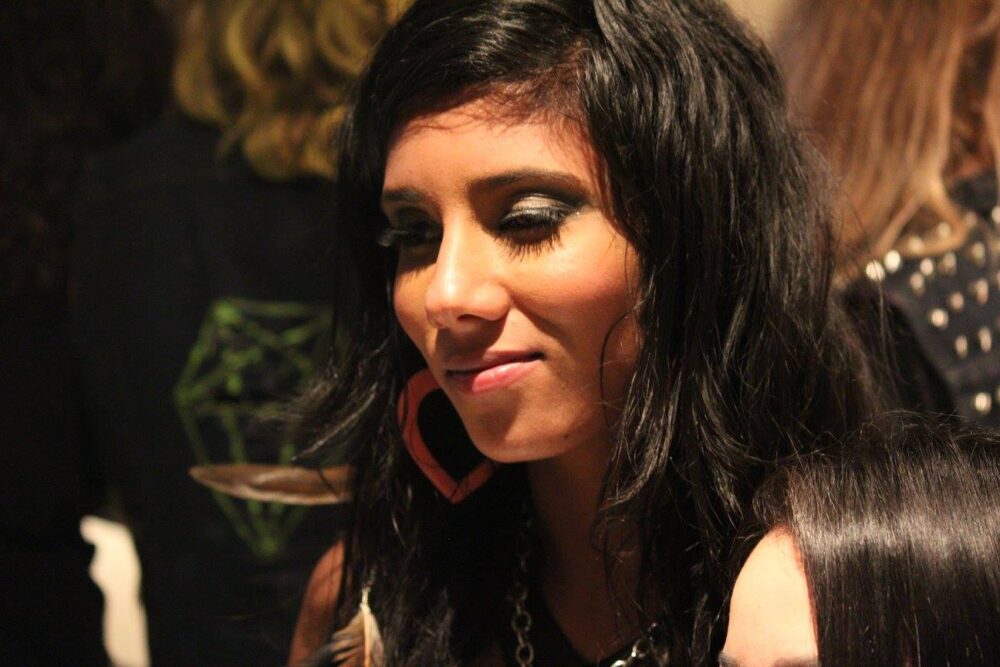 The Misfits will play in Japan in 2016. Do you reckon that She Demons will tag along?
"We won't be along for those dates, but we will be in the Netherlands and South America in the spring with the Misfits."
You are busy with Diemonds, She Demons as well as other guest appearances. Is it difficult to manage? Does Diemonds always take priority and you fit in other things around it?
"It's difficult to manage having a 'normal' life at home, but when it comes to music and singing and touring, it's who I am and what I love to spend my time doing, so I definitely don't find it difficult. It's an honour that people care enough to listen! Diemonds is my baby, I started it, I wrote the lyrics. I 'brainchilded' the band in high school, so my attachment to it is immense and undying."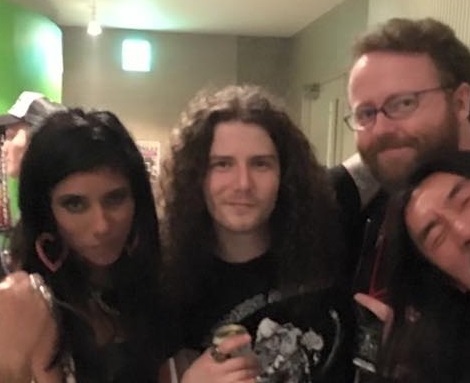 In 2014 you got to play with the mighty KISS on the KISS Kruise. How did that come about?
"We were so stoked to play on the KISS Kruise IV. It's no secret that we are huge KISS fans, so it's killer to play alongside your heroes. It came about because the Kruisers voted us on. We were nominated internally and selected internally. You had to have a room booked and ready to go to vote. It was special to be brought aboard that way because it meant that the guests on the ship had a genuine interest in Diemonds. It shows. Those shows have had a lasting impact on this band. We have Kruisers come out to see us on every tour and we have made some lifelong fans. And we all know KISS fans know how to show love to their favourite bands. It's an amazing family to be a part of."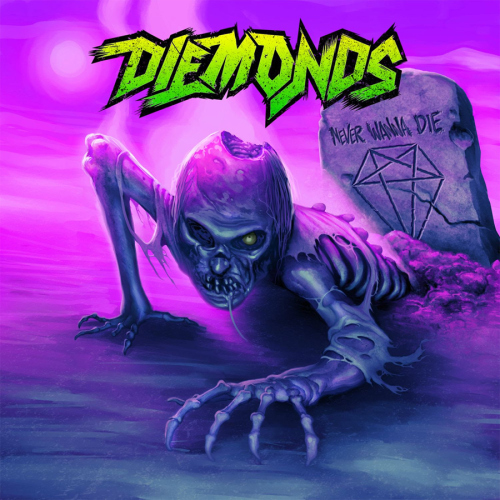 I've got the impression that the current line-up of Diemonds is a collection of five musically quite different people. How is your creative process? How do you all agree on what the band should do musically?
"You've definitely got the right impression. We have music tastes all over the map, but I think what binds us is our love for heavy music in general. The kind that's probably too hard for the radio and blossomed from the love of underground, local bands. All of us going to punk rock, metal and rock shows locally when we were kids has made us forever friends as adults. C.C. brings the majority of the riffs to the table and DK usually wants to make them heavier and I want to make them catchier and Adam wants to make them funkier and Aiden wants to hit as hard as he possibly can and somehow we make a song out of it. Haha!"
You've made some great and rather over-the-top funny music videos. Who's the weird brain behind these?
"We pride ourselves on everything we put out whether it be music videos and show posters to albums and even press shots. C.C. is usually the brains behind our graphics and visuals. He has a screen printing shop in Toronto called Paranoid Print Co. and he and his partner there, BleedingHeart, have come up with most all of our videos since our inception."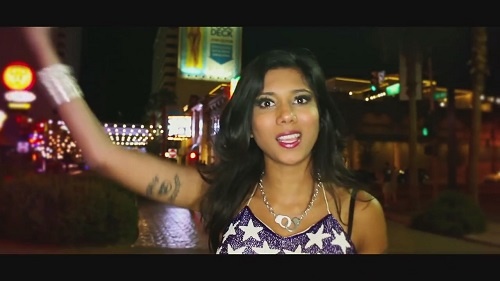 For your latest single, "Ain't That Kinda Girl", a great, upbeat and very catchy rock tune, you have stepped away from the weird stuff and just done an energetic, "let's rock it out in Vegas" video. You seem to have so much fun in this video. Tell us about it.
"Thanks!! It was a lot of fun. I was laughing most of the time. It was ridiculous filming it renegade style with a camera, a light, and the track blasting through the busy streets in Vegas. I was just going for it and singing at the top of my lungs. It was a stress-free vid, there were no shots, or costume changes. It was just shot while I was there for my sister's wedding, which is why the rest of the band wasn't there. Also, it was the only video not shot in the dead of winter so I just enjoyed myself. I'm glad it shows!"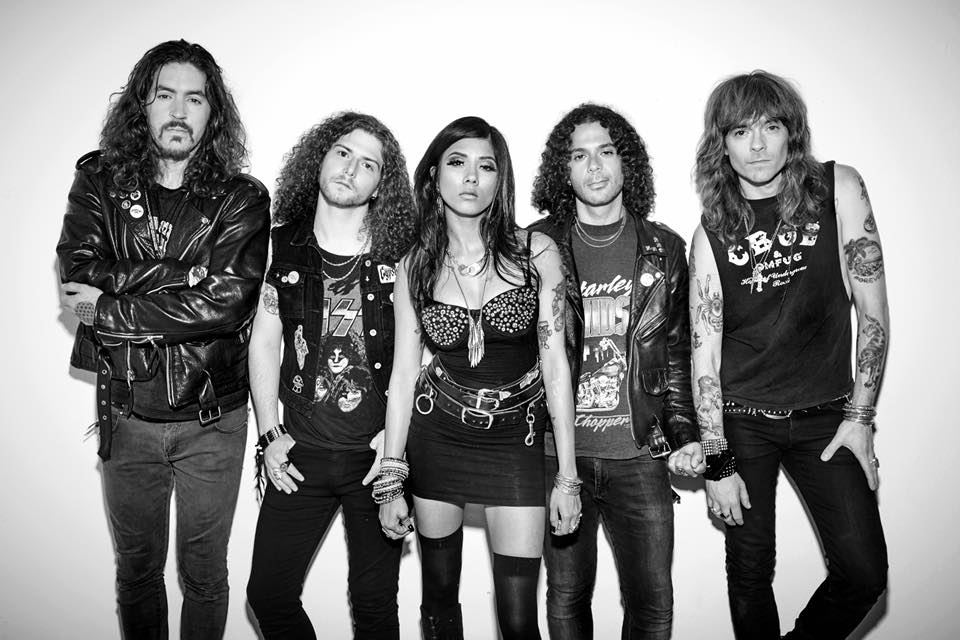 You've had a very busy year with touring and a new record. What's next for you? Will you be as busy in 2016?
"Yes absolutely! We just lost our Lemmy, so our first course of action is doing a little tribute towards one of our fav bands Motörhead. We also have plans to finally attack Europe and hopefully back through North America. Keep your eyes peeled for new tour dates."
Catch Priya Panda on the road with either Diemonds or She Demons. While you're waiting for the tour bus to arrive in your town, go and buy "Never Wanna Die", one of the best albums of 2015.
Diemonds – band members
Priya Panda – vocals
C.C. Diemond – guitar
Daniel Dekay – guitar
Adam Zlotnik – bass
Aiden Tranquada – drums
Albums
In the Rough (2008), EP
The Bad Pack (2012)
Never Wanna Die (2015)
www.diemonds.net / www.facebook.com/diemonds