Gig review: Nozomu Wakai's Destinia – Metal Souls Live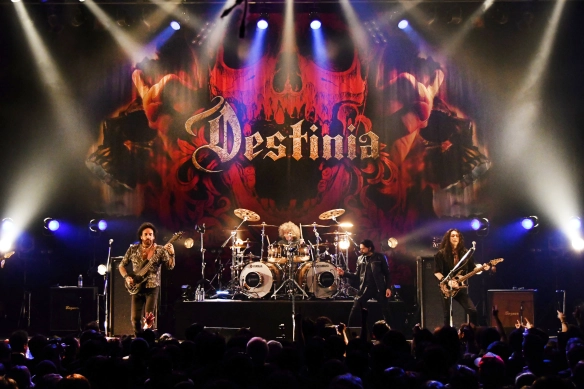 Destinia's music is classic heavy metal and hard rock in the tradition of Dio, Rainbow and Whitesnake. For a special Metal Souls Live performance in Tokyo, Japanese guitarist Nozomu Wakai brings together Tommy Aldridge, Marco Mendoza and Ronnie Romero on stage. 
Nozomu Wakai's Destinia at Tsutaya O-East, Shibuya on 21st January 2019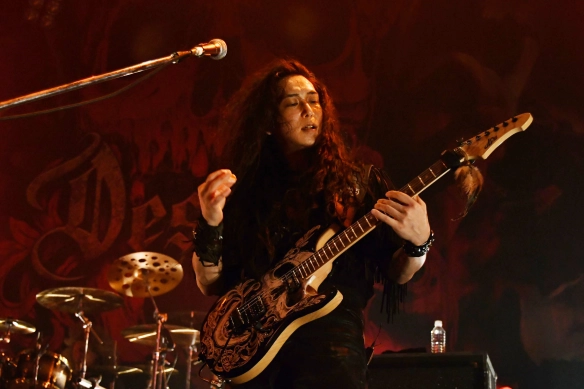 Nozomu Wakai is one of Japanese rock's most promising guitar players. Having got himself into the spotlight with his initial Destinia full-length studio album and a follow-up EP, he then continued to build a fan base as guitarist in Mari Hamada's touring band. He also teamed up with singer Paul Shortino (Quiet Riot, Rough Cutt, King Kobra) for gigs in Japan with the Paul Shortino Band in 2016 and 2017.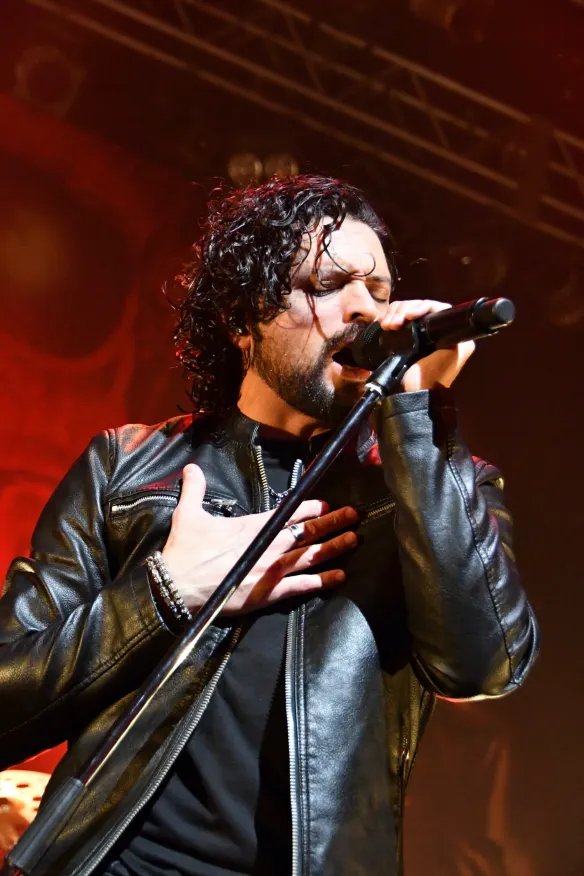 For Nozomu Wakai's latest Destinia album, 2018's "Metal Souls", he put together a dream team consisting of Ronnie Romero (Ritchie Blackmore's Rainbow, Lords of Black) on vocals, Marco Mendoza (Thin Lizzy, Whitesnake, The Dead Daisies, Blue Murder, John Sykes, Ted Nugent) on bass and Tommy Aldridge (Ozzy Osbourne, Thin Lizzy, Whitesnake, John Sykes, Ted Nugent) on drums. The album was well received and soon the idea was bandied about to perform the album live at a special show in Tokyo.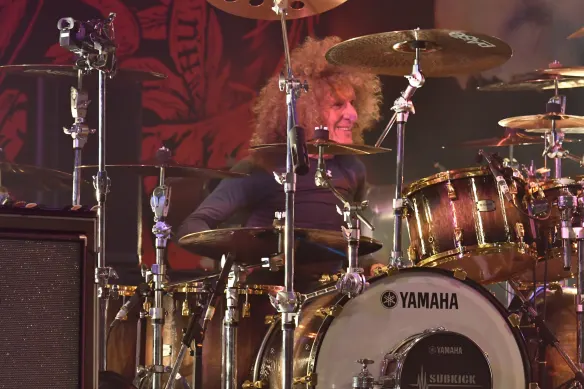 What a powerful band Destinia is. Drummer Tommy Aldridge has more drums in his blood than perhaps any drummer out there. The combination of Aldridge and bassist Marco Mendoza is explosive. The two gentlemen have anchored many bands together over the past few decades and it shows. Ronnie Romero has a powerful voice and with this trio added to the guitar playing of Nozomu Wakai we have something terrific. The song material is outstanding which, of course, also helps. Japanese guitarist Nobu Doi, one of Wakai's high-school friends, has been added to the Destinia live band and, while seemingly a bit shy in the limelight on stage, he lets his guitar do the talking and does a fine job backing up his friend.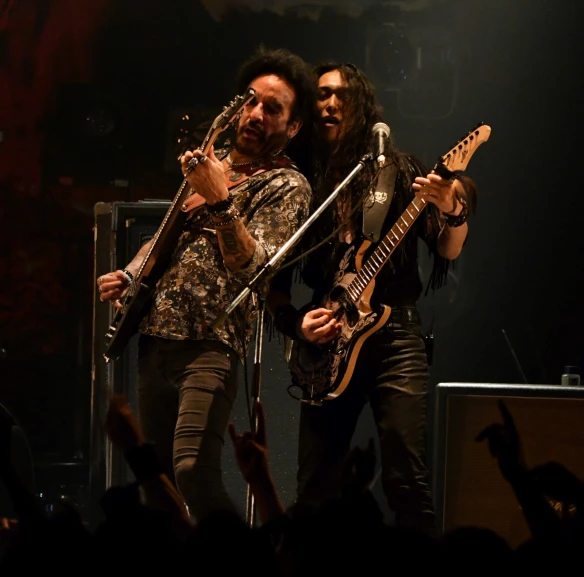 This evening Nozomu Wakai is clearly very happy to be at the centre of a star-studded Destinia. Getting the love from his Japanese audience seems to overwhelm him a few times during the set. The audience is very switched on. They know most of the lyrics to the Destinia songs. We get to hear all the ten tracks from last year's "Metal Souls" album, including the splendid "Be A Hero" and "Judgement Day". We also get three songs from the first Destinia release from 2014: "Requiem for a Scream", "Still Burning" and "Ready for Rock". To the delight of the audience, Tommy Aldridge also gives us a superb version of his trademark bare hands drum solo.
Destinia closes the evening's show with some classic songs: Thin Lizzy's "The Boys Are Back In Town", John Sykes' "Please Don't Leave Me", Ozzy Osbourne's "Over the Mountain" and Whitesnake's "Fool For Your Loving". Wakai performs these songs with a big smile on his face. Standing on stage performing such classics with some of the musicians from those bands is a dream come true for the young Japanese guitarist.
The question now is obviously: what's next for Nozomu Wakai's Destinia? I hope that more people will get a chance to experience this line-up of Destinia live on stage. It could be perfect for some of the European rock festivals for example. Based on the initial success of the debut gig, I also hope we will get to see Destinia on stage here in Japan again. Whatever happens with Destinia, you will soon get the chance to hear Nozomu Wakai play on a forthcoming Shortino album. Nozomu Wakai is a guitarist and songwriter you should keep an eye on. This is only the beginning!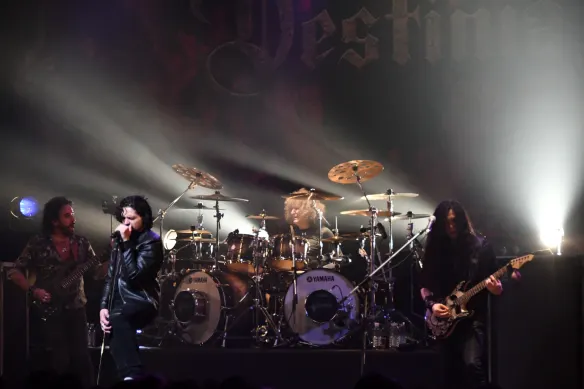 www.facebook.com/Nozomu-Wakais-Destinia