Album review: Dead Kosmonaut "Expect Nothing" | Solid hard rock from Sweden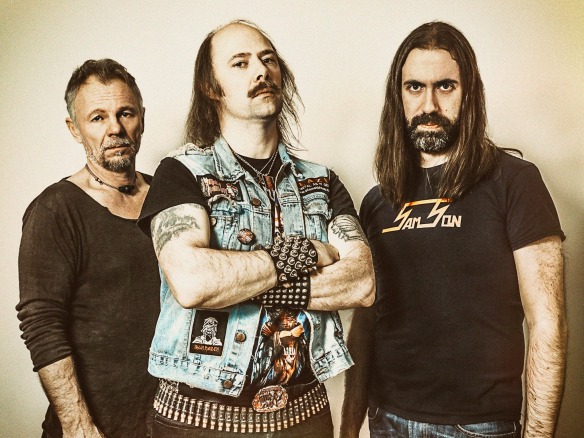 Solid hard rock debut album by Sweden's Dead Kosmonaut, featuring current and former members of Candlemass, Unleashed and Firespawn.
"Expect Nothing" is quite a varied hard rock album shooting off in different directions. Dead Kosmonaut is a band which combines deep roots in 70s hard rock like Black Sabbath with melodic storytelling. The tempo on most of the album is on the slow side, in a doom-tastic kind of way.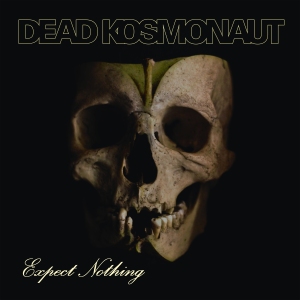 "Grimeton" is a glorious instrumental 70s prog rock song while "Craving Mad" is fantastic progressive rock with some doom influences. "Dead Men Walking" is another of the album's finest songs. "Concrete Sky" sounds somewhat more modern with a big atmospheric, almost hypnotic, soundscape pierced by some fine guitar work.
Mattias Reinholdsson is Dead Kosmonaut's mainman. He is the sole songwriter and the band's bassist. The band also features Fredrik Folkare (Unleashed, Firespawn) on guitar and production duties and Pelle Gustafsson on vocals. The closing track, "Grey Hole", is one of the album's strongest. It is a song that keeps building up momentum and plenty of feeling throughout its seven minutes and forty seconds. The track also features none other than Johan Langqvist on vocals. He is most famous for having been the lead vocalist on doom masters Candlemass' legendary debut album "Epicus, Doomicus, Metallicus" in 1986.
Overall this is a great, grown-up rock album. It's doomy, mostly slow-paced, but not so gloomy and more melodic in nature. "My ambition has been to make a hard rock album the way they used to be," Reinholdsson tells us with a reference to how some hard rock music has evolved into ever harder and heavier sounds. Dead Kosmonaut is more about dynamic rock music with melodies. Electric guitars, yes of course, but also acoustic instruments (as can be experienced in the instrumentation on the terrific track "House of Lead"). This is craftsmanship by someone who won't compromise his music in order to fit in with certain trends.
Dead Kosmonaut's "Expect Nothing" will be released on 24th March via TPL Records and digitally distributed by Playground Music Scandinavia.