Gig review: Loudness and Earthshaker shook Roppongi loudly
Two of Japan's biggest rock acts over the past four decades, Loudness and Earthshaker, teamed up to do a special sold-out co-headlining gig in Roppongi, Tokyo on Wednesday 30th December.
2015 has been a busy year for Japanese rockers Loudness with tours in Europe, North America and Japan as well as several special gigs and releases. EX Theater Roppongi is sold out this evening, just like almost all of Loudness' gigs in Japan have been in 2015. The band is doing better now than perhaps they ever did. 2016 is looking like another win for the band. This special joint gig by two classic Osaka rock bands is a terrific treat for fans of both Loudness and Earthshaker and a great finish to a great year.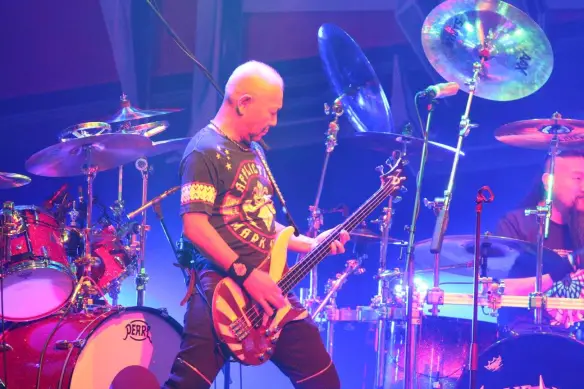 To make it even better, both gigs this evening are recorded and will be released as two special live CDs on 20th January.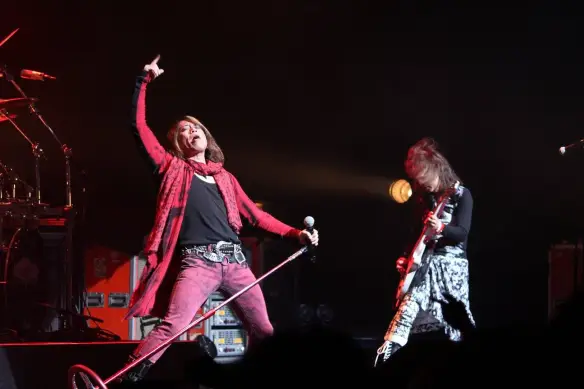 Earthshaker opens the evening's festivities with an hour of their best songs. In the early days, Earthshaker had a similar sound to Loudness and Anthem. Then, from the mid-80s, their music became less heavy, a bit more pop than rock. They also chose to focus their efforts on the Japanese market and thus, while making it to the big leagues in Japan, they never became well-known internationally.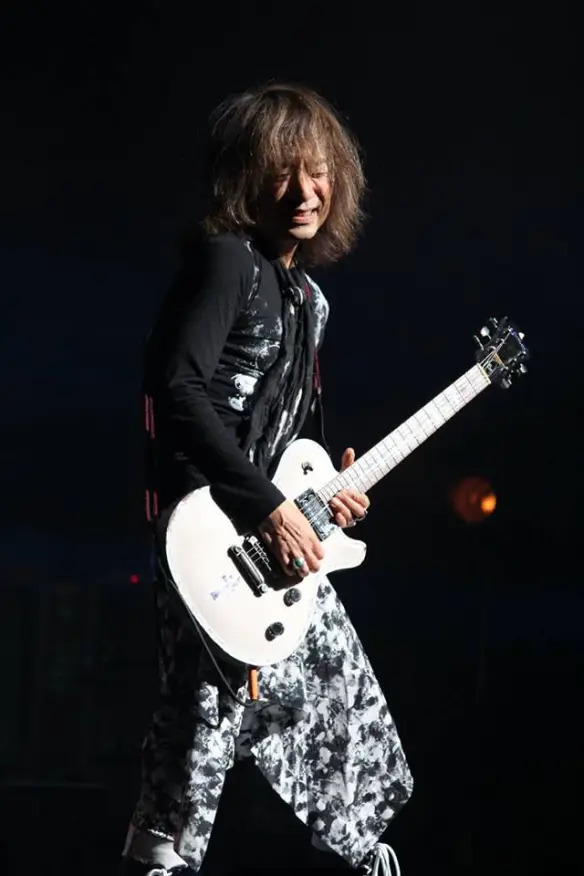 On this special evening in Roppongi, they are back in form and show us a rockier side not far from what Loudness sounds like. The band, who formed in 1978, still has their classic line-up (Masafumi Nishida on vocals, Shinichiro Ishihara on guitar, Takayuki Kai on bass and Yoshihiro Kudo on drums) intact and they still deliver a great rock show. What many people don't know, is that Loudness' vocalist Minoru Niihara sang and played bass in a very early version of Earthshaker.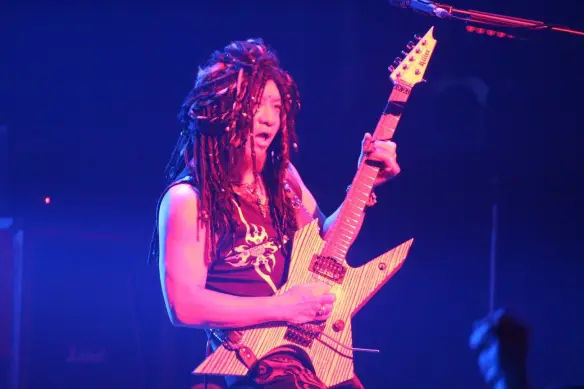 Loudness are the kings of Japanese hard rock. I have seen them on many occasions and they deliver every time. They have a ridiculously tight rhythm section, consisting of drummer Masayuki Suzuki and bassist Masayoshi Yamashita, which is combined with a unique singer, Minoru Niihara, and the one-and-only Akira Takasaki. Japan has never had another guitarist that can square up to him. No one is even close. He's a unique talent and he is what sets Loudness apart from many other great bands. Loudness are also better songwriters than most other bands in Japan. While they often play old favourites from the 80s, they also have great newer material. Their latest studio album, released in 2014, is among their best. To date the band has released twenty-six studio albums as well as many live albums.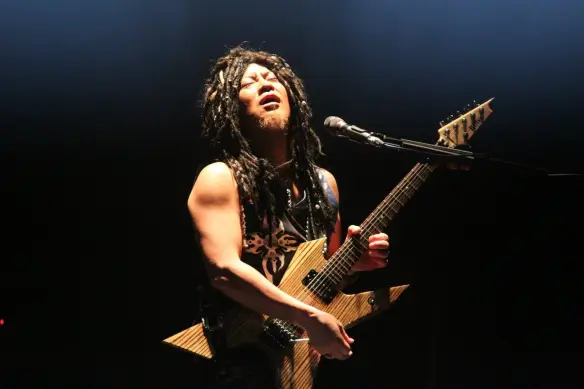 They open their set with "Crazy Nights" and follow that with three of my all-time Loudness favourite songs: "Like Hell", "Heavy Chains" and "The Sun Will Rise Again". For an hour and a half we get the best of Loudness delivered in the form of sixteen songs.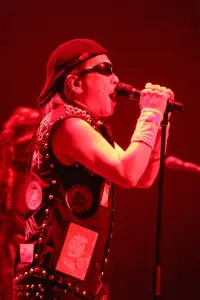 They finish their set with "S.D.I." before they reappear onstage together with Earthshaker. As an encore, the two bands play cover versions of Black Sabbath's "Paranoid" and Led Zeppelin's "Rock and Roll" – a fun ending to a great evening in Roppongi with two of Japan's greatest rock bands.