EP review: Jinjer "Micro"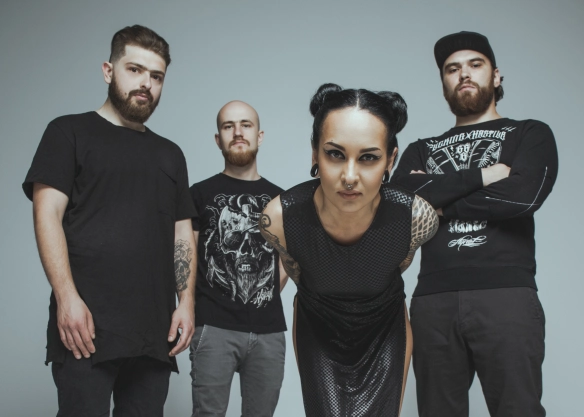 Ukraine's edgy modern metal band Jinjer is back with a splendid in-your-face EP.
Jinjer from Ukraine plays modern metal combining melodic metal with metalcore parts and tech death elements. It's a very busy and groovy soundscape that is hard to define. Just like I have enjoyed the band's previous records, I like this one too. It's perhaps an acquired taste and not for everybody. But for those of us who like complex, modern and in-your-face metal, this is fabulous. "Teacher, Teacher!" is the standout track for me with all its glory progressive tech death vibes. It manages to be both groovy and edgy at the same time. Energetic and fierce vocalist Tatiana Shmailyuk adds a dimension to the band which was formed in 2010. There are plenty of technically great metal bands who, unfortunately, often fall short on the vocals. Not so Jinjer which combines harsh and clean vocals in a terrific mix. "Micro" is a five-track EP being released to coincide with the start of the band's European tour with Amorphis and Soilwork during January and February. Jinjer will then tour Japan in April and South Africa in May. 
Jinjer's EP "Micro" will be released on 11th January via Napalm Records. 
www.facebook.com/jinjerofficial