Myrkur: the weird and wonderful world of Nordic folk music-inspired black metal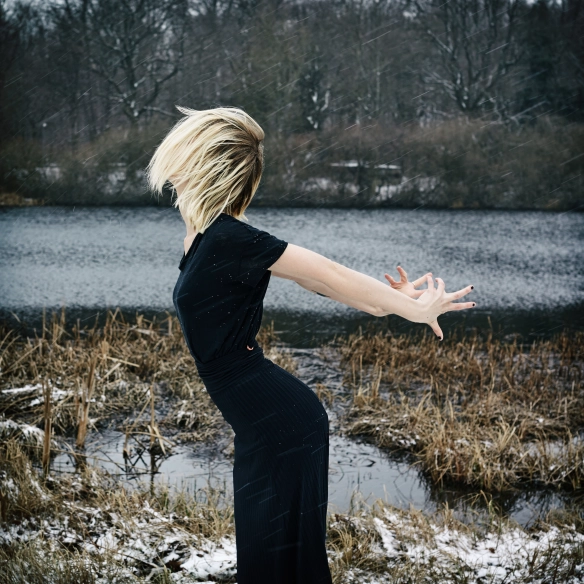 I accidentally stumbled across Myrkur on SoundCloud. I was sitting working at Roppongi Rocks headquarters in Tokyo when all of a sudden Myrkur's music filled my office. After a minute I stopped what I was doing and thought: What on Earth is this? It was Myrkur's "Skøgen Skulle Dø".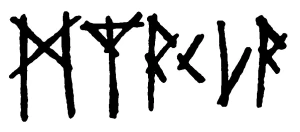 Myrkur is essentially a one-woman black metal band consisting of Amalie Bruun, a Danish singer who has also been a model for Chanel. She creates music that makes grown men cry. Myrkur combines Nordic folk music with black metal. It is bloody good. It is better than bloody good. It's great.
Following last year's seven-track EP "Myrkur", Myrkur's full-length debut album, "M", will be released by Relapse Records on 21st August. While Bruun sang and played both guitar and bass on the EP, for the forthcoming album, which was record in Norway and produced by Kristoffer "Garm" Rygg of Ulver (and formerly of Borknagar), she has brought in Teloch of Mayhem on guitars and Øyvind Myrvoll of Nidingr and Dodheimsgard on drums. Former Arch Enemy guitarist Christopher Amott also puts in a guest appearance.
Based on what I have heard so far Kristoffer Rygg's involvement is not surprising as there are some echoes of Ulver to be found in Myrkur's music which is best described as Nordic folk music-inspired black metal with some doom elements in it as well as haunting classical choirs and some great riffs and melodies. The resulting blend is quite an atmospheric, ethereal musical landscape which has given black metal a new twist. This is very different from standard black metal music and I am sure it will upset some black metal fans. But that doesn't stop me from really liking this.
Myrkur has emerged from the dark depths of the Scandinavian forests and made an immediate impact in the metal world. This intriguing and violently beautiful music appeals to me. This is great stuff. While Myrkur can be a scream of anger, she can also be a nice choir girl with a beautiful voice. Recently Myrkur released a gorgeous vocal cover of Bathory's "Song to Hall Up High" which proves that Myrkur is no one-trick pony.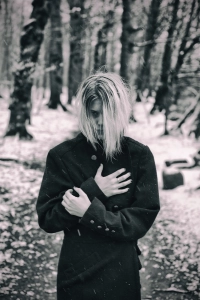 Myrkur made her live debut at the Roskilde festival in Denmark in July and has announced a few live shows in Norway at the end of August. Let's hope that the debut album will be as good as we hope and that we will see Myrkur tour the world with this music. I want to hear more of what Myrkur can do.