Album review: Ritva Nero "Immortal Tradition"
Spellbinding instrumental folk music with a metal twist to it.
As so often before, here is another excellent band from Finland that fuses different musical styles into something new and terrific. Ritva Nero calls its instrumental music "party metal folk music". The band was formed in Finland in 2017. Its line-up consists of Sanna Salonen (soprano saxophone), Petri Prauda (Finnish bagpipes), Emilia Lajunen (nyckelharpa), Jani Snellman (electric bass) and Patrik Fält (drums).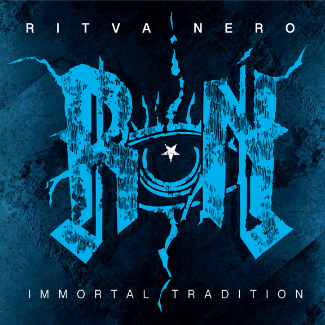 The instrumentation is fantastic, combining typical folk music instruments with saxophone and complemented by an electric bass guitar and heavy metal drums. Yes, we even get blast beats! Some may recognise drummer Patrik Fält from metal bands such as Brymir, Feastem and Afgrund. The tunes on "Immortal Tradition" are built on a foundation of traditional folk-dance music from the 19th century but delivered with a touch of metal. The end result is hard to describe but it truly is a fascinating modern and fresh take on folk music meets metal. Somehow Ritva Nero manages to play folk music that sounds like metal performed by a folk music ensemble. It's a bit weird and perfectly wonderful. I love it. It's modern yet traditional. It's folk music but soaked in metal. All the nine tracks are great. My personal favourites include "Megapolka", "Moshpit Mazurka", "Trepatska Thrasher" and the high-energy "Dragon Quadrille".
Ritva Nero's album "Immortal Tradition" will be released on 14th January via the excellent and innovative Finnish record label Bafe's Factory.