Interview: Mat Sinner of Primal Fear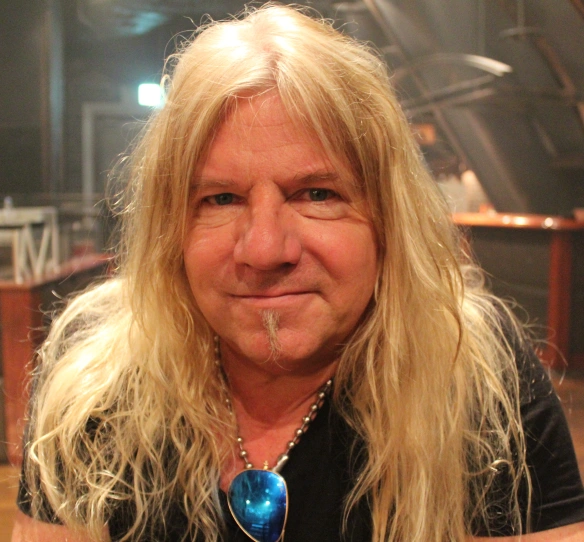 German metal band Primal Fear have been going strong with great albums and countless tours around the world since 1997. When they recently returned to Japan for a series of shows, Roppongi Rocks had a chat with co-founder Mat Sinner before their Tokyo gig.
With a heavy metal sound that combines traditional German power metal with NWOBHM, Primal Fear has created a signature sound that is well-loved across the world. But putting a more specific label on Primal Fear than "metal" is not something Mat Sinner wants to do when we meet backstage shortly before the first gig on the band's Japan tour. "Always in my life I've had a problem to name music styles. In the beginning when I started to make music it was all metal and rock. Now you have for every kind of metal a little special name. Why? We are making music we like. We can play all around the world. I let you tell the style of Primal Fear!" says Sinner proudly.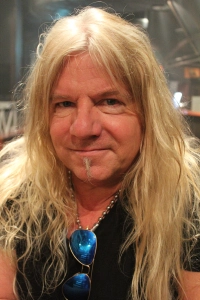 The whole band contributes to the creative process but it is Sinner who is the driving force when it comes to making new Primal Fear music. "During the last years, I wrote most of the music with Magnus Karlsson. We are like a really well-oiled machine writing songs together for a lot of people and also for Primal Fear. On the last album we wrote most of the music together and the other guys came in later. Mostly it is Magnus and me," explains Sinner. Swedish guitarist Magnus Karlsson, who has been involved with the band since 2007, is sitting out most of the current world tour for personal reasons ("He has a big family. He has three little kids, so it's not that easy") but remains a member of the band.
Bassist Mat Sinner and vocalist Ralf Scheepers (ex-Gamma Ray) have formed the backbone of the band throughout its near two-decade career. Long-term guitarist Alex Beyrodt has been joined by Tom Naumann, a co-founder of the band, who is back in the band for a third time. He seems to have given it an energy kick. "Tom back in the band as a founding member has a special kind of quality. As we know Magnus is not able to go on longer tours, we needed to make a decision. Tom played on the last tour and he did such a great job. He was welcomed back in the family again. It's really nice to have him back. He was a founding member and he was a very important part in creating the Primal Fear sound. We have found our strategy within the band how we are going to do it and everybody is OK with that," explains Sinner the somewhat complex line-up with three guitarists.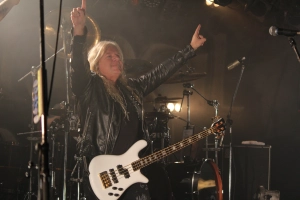 Another change is who is behind the drums. Randy Black (ex-Annihilator), left the band in 2014. "With Randy Black, after ten years in the band and after touring and playing for so long there were some problems. Personal problems, not musical problems," explains Sinner. South Africa-born Brazilian drummer Aquiles Priester (ex-Angra) filled in for a while but the geographical distance between him and the other band members made it difficult. The band then recruited Italian drummer Francesco Jovino (ex-U.D.O.) as its new permanent drummer. "A new drummer and new influences!" says Sinner with a big smile. Jovino's skillful drumming can be heard on Primal Fear's latest album, "Rulebreaker", which came out in January 2016. "Every new member in a band gives some new ideas and some other influence. Francesco was in Udo Dirkschneider's band for more than ten years. He's a groove machine. For the slower, mid-tempo songs, it is really cool. He plays the fast songs great, but he's speciality is to groove. It helps to make these songs stronger. Also on tour, he really helps to make the groovier songs even more pushy."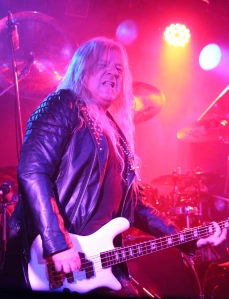 Mat Sinner is not only the band's co-founder and bassist, he has also produced many of the band's albums. "If I'm responsible for production, I make the strategy and the plan and am responsible for all the recordings and the process. I like this job. I love to be in the studio. Some people like to be more on stage, but for me, I like to be in the studio as much as I like being on stage. It is nice to do both things."
Primal Fear are known for including some challenging and different songs on its albums, songs that are a bit different from the standard Primal Fear songs. On the latest album they have the track "We Walk Without Fear" which includes an elaborate orchestral arrangement which can be difficult to recreate live for a touring rock band. "We do it on all albums. Every Primal Fear album has some special song which we do because we like it. It is a challenge to work on this kind of music and it belongs in the Primal Fear music."
Sinner, unlike some other artists, is not afraid of using sampling and is happy to admit doing so. "The technical possibilities make this happen. We have a song from 2007, 'Fighting the Darkness', which is ten minutes long and we play it in every show. We're coming from America, going to Australia, going back to Europe… If we, for one song, take a keyboardist, his flight cost alone would kill us. It's nice to have the possibility to use sampling for these tracks".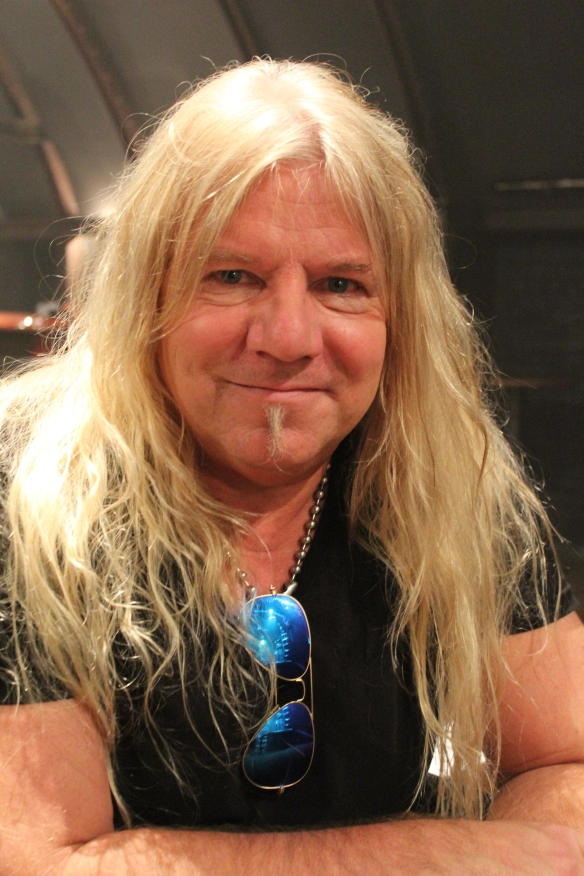 Several of Primal Fear's members have been involved with numerous solo projects, guest appearances and other bands. They seem to always keep themselves very busy with new creative output. "Primal Fear is absolutely the priority and it takes a lot of time. We started touring in January, we are still on tour and we will be on tour. After the US tour, which was six weeks, we're now in Japan and Australia, then we play festivals and then we go back to South America and then we do a tour in Europe again. We are really, really busy. This year there is not a lot of space to do anything else."  The South American tour will kick off in September and will be a ten-country tour.
With eleven studio albums below their belt, the boys in primal Fear have a great back catalogue. Putting together set lists for the gigs can't be an easy task. "Yes, of course it is difficult. We could play many more songs that we would like to play, but, I tell you, coming from six weeks in America, if you play longer than 90 minutes it is really hard. With distances and everything…" says Sinner with a nod to the fact that he's not getting younger. "We've decided on a nice set list with some surprises and a lot of songs from the new album. So far it has been good with the set list. Let's see tonight, we play some more songs. Let's see how it works out if we need to take another look at the set list."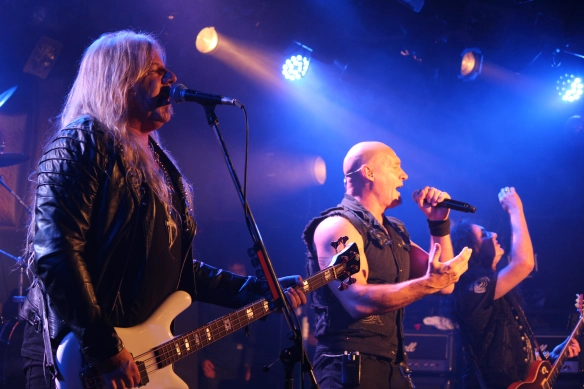 Japanese metal fans were quick to discover Primal Fear and have been loyal fans ever since. "It's always special, because the culture is so different, everything is different," says Sinner of touring in Japan. "It's a very different mentality and so it is always a challenge and nice to come here. Exciting times! The last two albums were very well reviewed in the magazines here. We still have a nice following here."
So, what is next for this hardworking metal band after this year's touring has been completed? "We've recorded a concert for a DVD and live CD and this will be the next project. When we stop touring we will mix it and this will be released next year. Last time we recorded a live album in America, so this time we said we'll do it in Europe."
Read Roppongi Rocks' review of Primal Fear's Tokyo gig here.